This month I received a PR delivery of the YesStyle Beauty Box. Having signed up to various beauty subscription services like Gossybox and Love Me Beauty in the past I was excited to receive one from a different brand who I hadn't come across before. Inside the box you receive 5 full sized products and 5 sample sized products.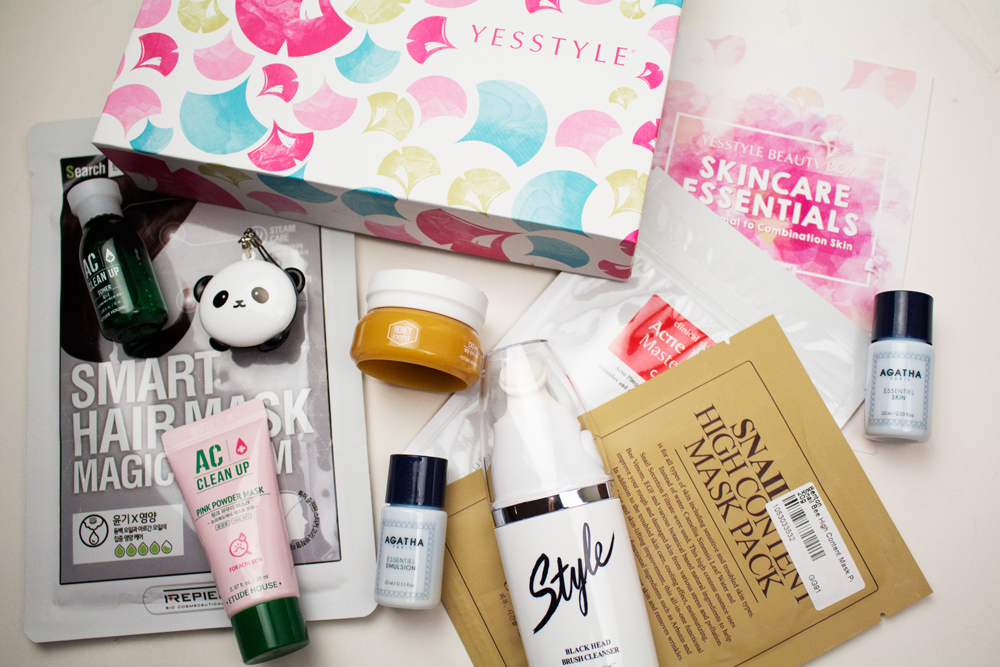 Full Size
♡ RiRe Style Black Head Brush Cleanser
♡ Benton Snail Bee High Content Mask Pack
♡ REPIEL Smart Hair Mask Magic Steam
♡ COSRX Acne Pimple Master Patch
♡ Tony Moly Panda's Dream Pocket Lip Balm
Sample Size
♡ Etude House Honey Cera Cream
♡ AGATHA Essentiel Skin
♡ AGATHA Essentiel Emulsion
♡ Etude House AC Clean Up Pink Powder Mask
♡ Etude House AC Clean Up Toner
My favourite product from the box is the RiRe Style Black Head Brush Cleanser. The foaming cleanser stimulates the skin to remove impurities. I love that it comes with the built in silicon brush which makes it perfect for travelling with. The cleanser is full of amazing natural ingredients including black rice, black sesame extracts and jojoba seed oil which has an antibacterial effect on the skin.
Read more about what comes in the box
Avail of 30% OFF HERE #YSBeautyBox17 #YesStyle