White Glo have released an Activated Charcoal Whitening Toothpaste kit. In the White Glo box you receive a charcoal toothpaste, a toothbrush and some flossing sticks. As a fan of natural products, I am always on the look out for how I can add natural ingredients into my beauty regimes. I have used Activated Charcoal to whiten my teeth before but never in a toothpaste form.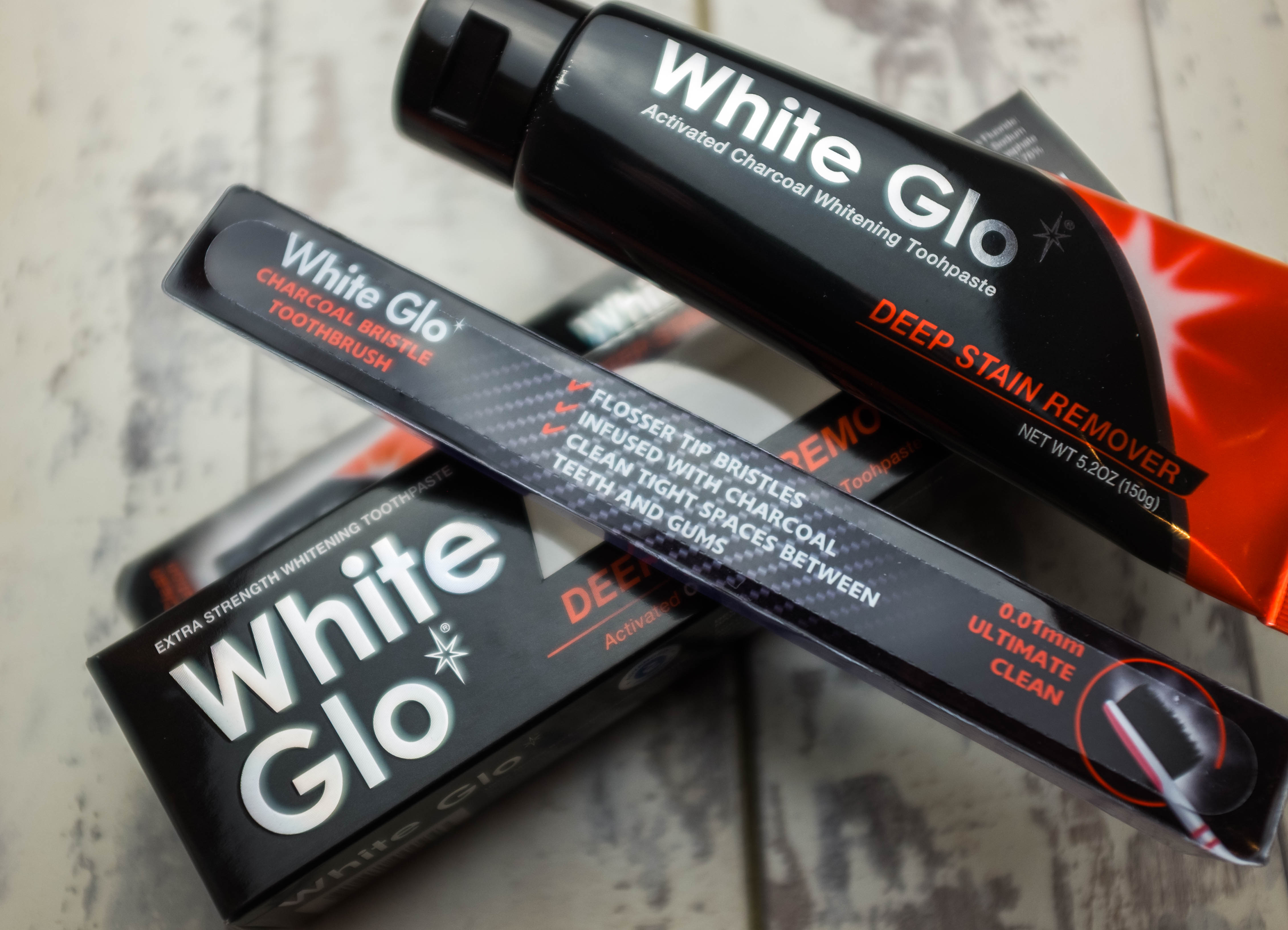 The tooth paste targets staining from things like coffee, tea and wine. I have been using the toothpaste twice daily and have definitely noticed a difference. The natural ingredient should keep your enamel strong and healthy while improving the overall appearance of your teeth.
White Glo Deep Stain Remover Activated Charcoal Whitening Toothpaste is an advanced extra-strength whitening toothpaste that has been formulated to remove deep stains and discolouration. It is formulated with highly absorbent activated charcoal to trap colour particles and to help penetrate and draw out stubborn stains. The low-abrasion formula with nano-charcoal technology assures it is safe on enamel and protects against cavities.
You can check out White Glo HERE. Have you tried any Activated Charcoal Teeth Whitening products?
Thanks for reading!

• Kirsty •