Over half term I visited the North Coast with my family and friend. It is my favourite place in the world and although it is only an hour and a half away, I feel like I'm in a different country when I'm there. It is a place where I can totally  relax and just zone out, and I have such happy memories there. I could happily sit all day not doing anything and still enjoy it.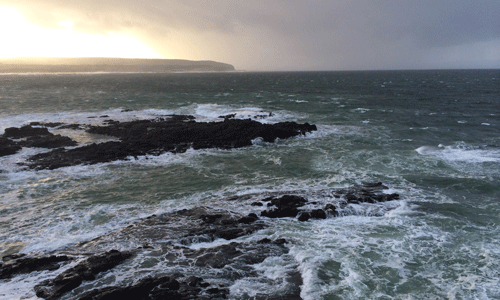 This was the first time I'd made the drive myself and although I have been there so many times I wasn't sure of the route to take – obviously I pay no attention when I'm not driving! I had my friend Sam as my personal Sat Nav and with a stop off for lunch, we made it there in just under two hours – pretty good time as I'm still restricted to 45mph.
When we arrived and had unpacked, we headed into a nearby town for an afternoon walk along the seaside and a cheeky ice-cream! The weather wasn't fantastic but we made the most of it. As the storms were happening in England, we were getting the tail end of the winds and the sea was so choppy and aggressive, I've never seen it so wild.
That night we sat in and watched almost an entire series of Fear Factor and made the most impressive hot chocolates anyone has ever seen.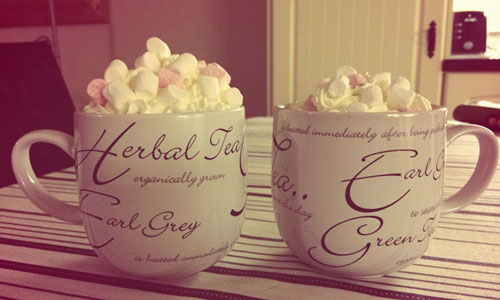 The next day we headed into town to do a bit of shopping and of course made a pitstop in Starbucks for a Caramel Frappuccino, yum! We both bought an outfit to wear that night and some makeup bits and bobs! We went out to a local club on the Saturday night. It was the first time either of us had been and we had a great night, despite being two of a handful of people that didn't dress up – we obviously didn't get the memo! The most popular line of the night seemed to be 'What did you two come as??'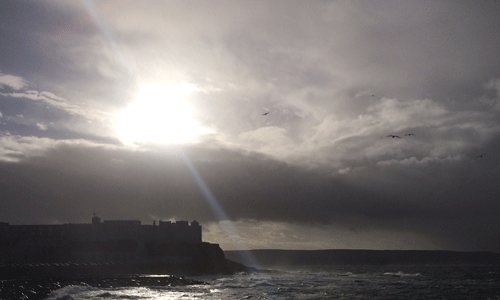 Sam went home on the Sunday and family time commenced! We went to a new coffee shop called Bob and Berts, it was really quirky inside and of course had a great selection of deserts and cakes. That night we got a chippy tea and sat watching TV by the fire, bliss.
Over the next few days we went shopping in town, saw Captain Phillips in the cinema (it's a must-see), went out for dinner in our favourite restaurant, walked round the cliffs with the waves bashing off against the rocks and had A LOT of rest and relaxation time!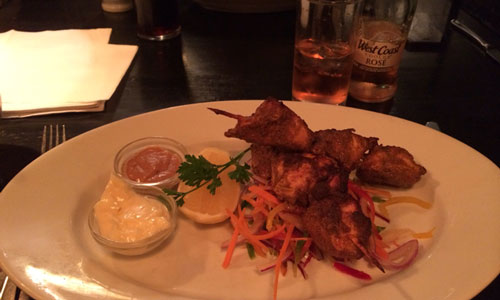 We came home Wednesday after a fantastic break. I'm already planning my next visit. Sometimes when life catches up with you it is nice to just take a step back from reality and get some time away to relax and take a breath.
Do you have a place you like to escape to?