I love a good cleansing balm. While working for Clinique I fell in love with their 'Take the Day Off' and my fondness for a good cleansing balm has grown ever since. Vitage Cleansing balm is a new one in my skin care cupboard. The balm comes boxed with a super soft muslin cloth to remove every inch of your makeup.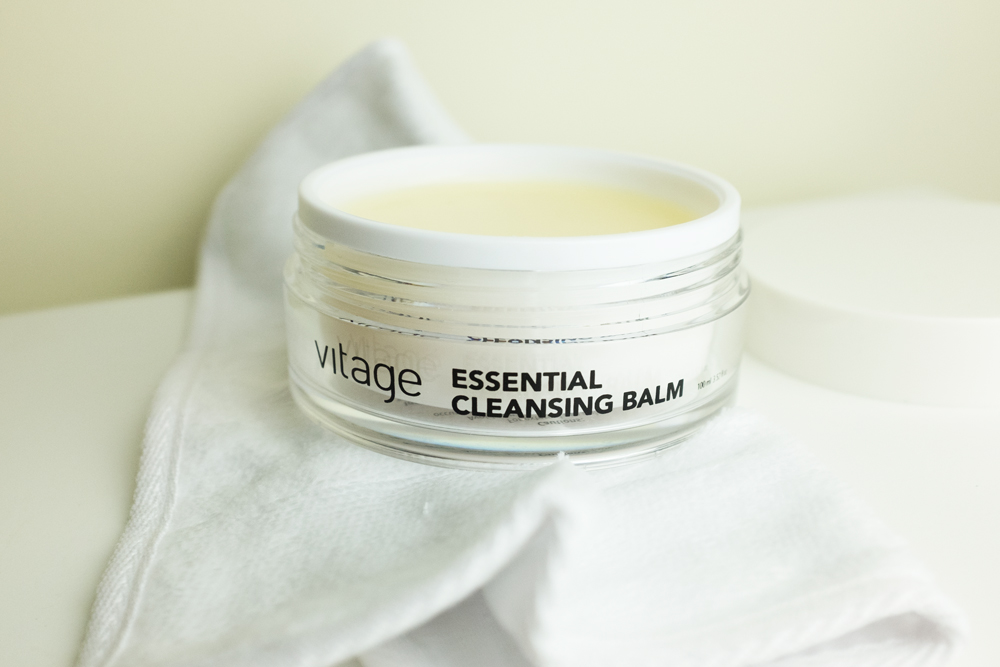 The balm is gentle on the skin while managing to thoroughly cleanse and melt away all my makeup including mascara and eyeliner. Packed full of natural oils including almond oil, marula oil, bitter orange and grapeseed oil. The blam removes impurities from the skin and helps eliminate excess oils. The multipurpose Marula oil in the balm is packed full of powerful antioxidants which are substances known to protect skin cells from the damage.
There is a subtle rose & neroli scent but nothing overpowering which is great. The balm can also be used as a relaxing massage oil, bonus!
Vitage is a great brand and I am totally hooked on their Essential Cleansing Balm, have you used any of their products?
Thanks for reading!

• Kirsty •