I have been doing my own gel nails for years and always used Gelish. Recently I completed a gel course and I am now certified and taking appointments! On the course we were introduced to The Manicure Company – a relatively new Irish nail brand with an amazing selection of gel colours as well as UV builder gels & preparation liquids.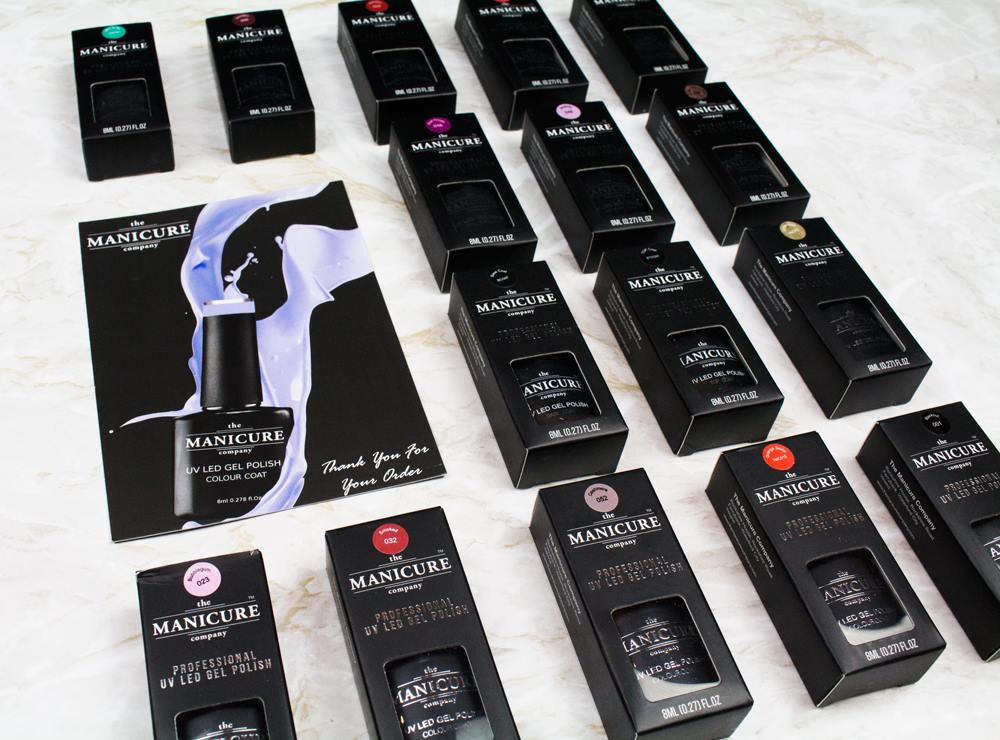 Having just started freelancing I have been going on a bit of a shopping spree lately to get set up and I just had to purchase some stunning colours for my clients.
I bought 14 colours in total as well as the base and top coat. I tried to get one of every colour (ish) so as to have a little bit of everything. My order arrived within 2 days of ordering packaged in cute branded tissue paper and each polish was in a sleek cardboard box with little windows to see the polish.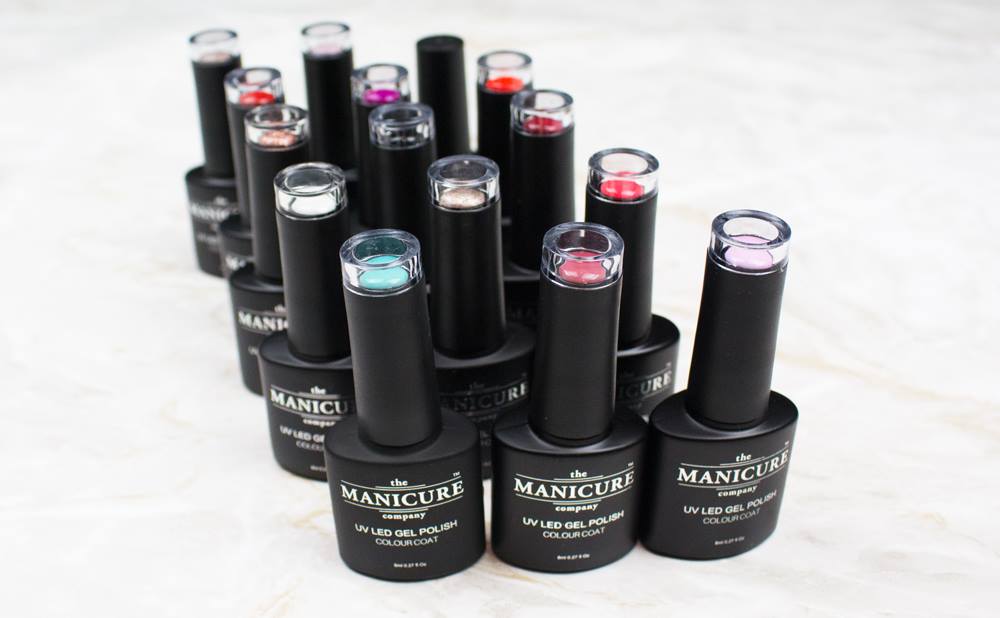 Check out the colours I went for…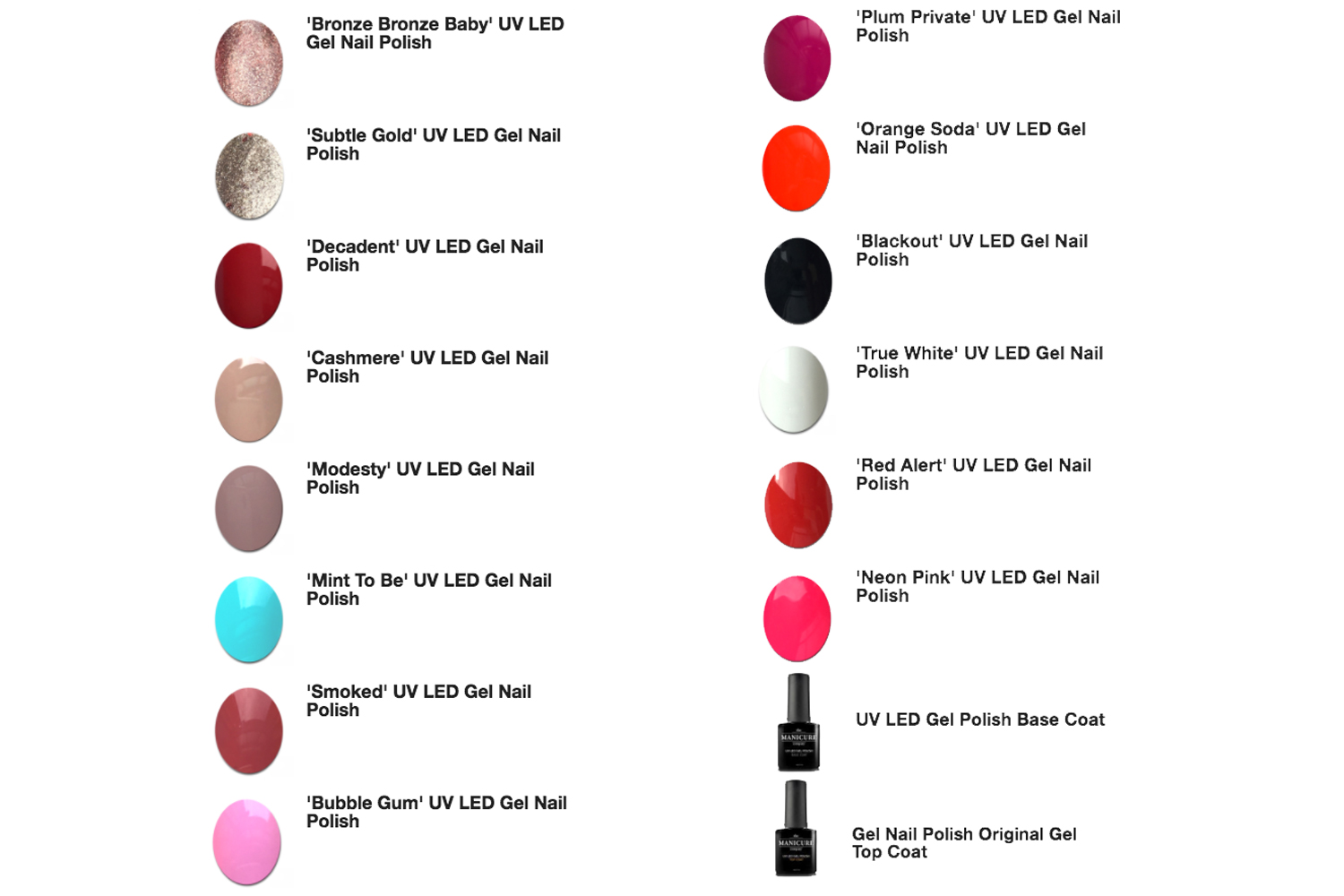 I love that the bottles have a colour swatch enclosed in plastic on the top of the lid. This makes it super easy to identify the polish you want and allows your client to see what the colour comes out like without the need to make your own nail wheel.
I've recently replaced my old UV lamp with the Nail Star LED lamp. The LED lamp is a great size, perfectly compact to travel with for any mobile therapists out there and cures The Manicure Company polish in 30 seconds which is so much quicker than I am used to – it's great!
Gel Polish Care
One of the most reoccurring questions a beauty therapist / nail tech gets asked is how the client can prolong their gel nails and get the longest time possible out of them. Here are my tips to maintain gel nails..
♡ Use a cuticle oil daily
♡ Wear gloves when washing up, gardening or using any chemicals
♡ Do not bite, pick at or file at your enhancements as this will cause lifting and damage to your natural nail.
♡ If a chip does occur, either soak the nail off or get it fixed. The worst thing to do is to pick the nail off as it will damage your natural nail underneath.
♡ If your gels start to look a bit dull before you are due an infill, apply a regular clear top coat and it will bring them back to life
Treat your nails like jewels not tools
Thanks for reading! 

• Kirsty •