The last few months I have fallen even more in love with skincare, I would now say that I prefer trying new skin care products over new makeup products… #nerd. There are so many amazing products on the market and I love finding new items that are effective and really improve my skin. On that note, introducing Temple Spa Trufflesque – a power packed anti-ageing radiance masque clinically proven to boost hydration and improve skin after one application.
As always, the packaging of this Temple Spa product is extremely luxurious and compliments the indulgent product inside perfectly. The rich gold coloured mask contains Diamond Illuminating Powder which works to reduce the appearance of fine lines, wrinkles, and age spots by both emitting and scattering blue and green light to emulate the light reflection patterns of younger skin. The result is a luminous and radiant complexion. It also includes Marine Exopolysaccharide Skin Lifting Agent which aids the production of collagen, boosts elasticity levels and leaves skin looking firm, taut and plump… winner!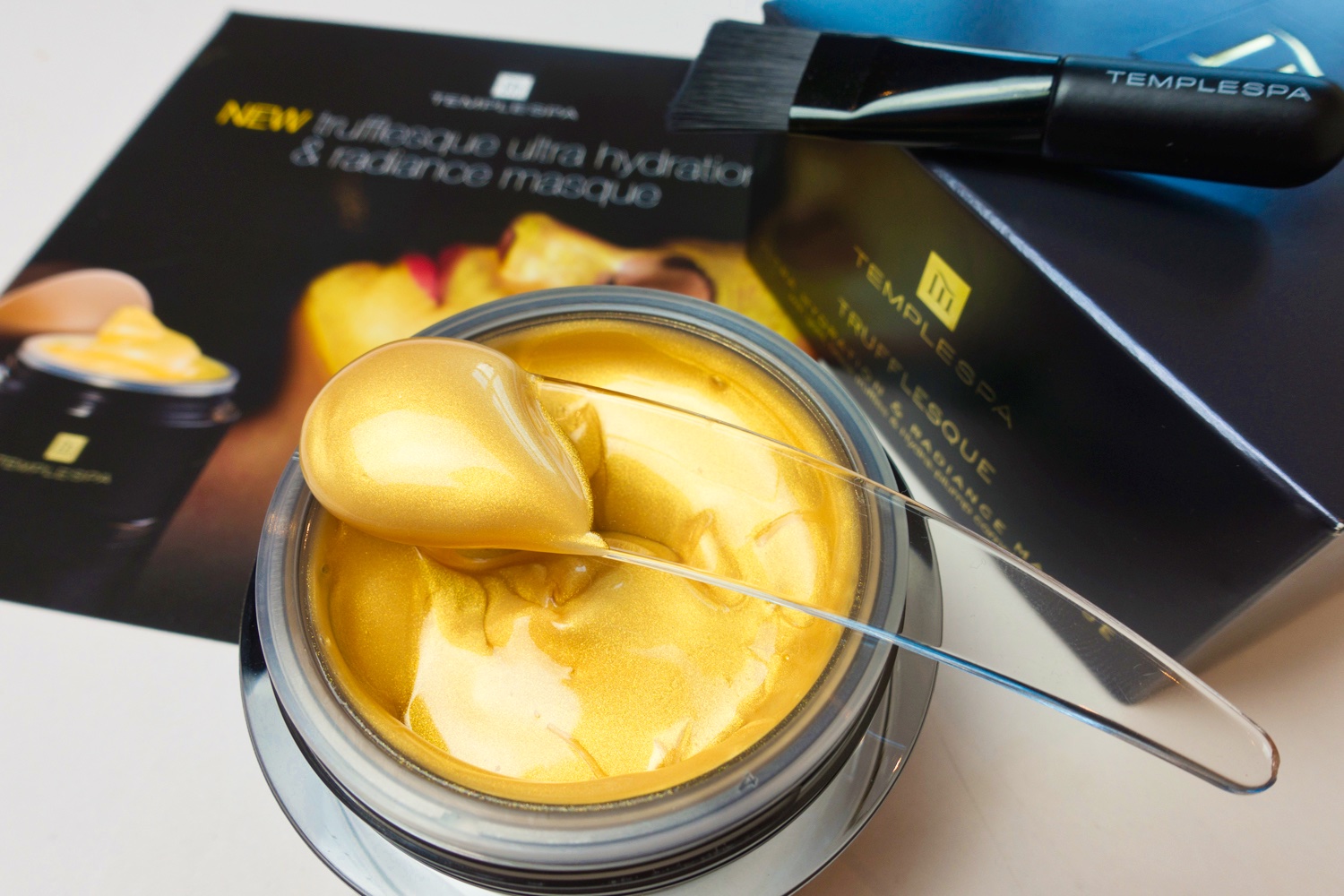 To use, I apply the masque after cleansing all over my face and neck with the mini brush included in the box, ensuring to avoiding the eye area. I leave the mask on for 15 – 20 minutes and then remove with a muslin cloth. This is the perfect mask to prepare for a big event, it leaves your skin feeling fresh, looking radiant, smooth and with a healthy glow… any brides-to-be out there, this would be an amazing pre-wedding treat!
There are four more products in the Premium Truffle Skincare range, including the Skin Truffle, Eye Truffle, Truffle Noir and Body Truffle You can pick up the Templespa Trufflesque Ultra Hydration & Radiance Masque and check out the rest of the range HERE
As some of you may know, I have recently become a Lifestyle Consultant for Temple Spa. This means as well as rhyming on about my love the brand and their products, I can now bring them to you too! If you would like to order you can do so direct from my page HERE or alternatively fire me over an email kirsty@kirsty.ws with any questions or order enquiries and I will get back to you.
Thanks for reading!

• Kirsty •