Back in March I posted about receiving the Tria Hair Removal Laser 4x. That was around 6 weeks ago and now I am here with the results of my first 3 treatments. The Tria Beauty laser is an hand-held device which allows you to complete a laser hair removal treatment from the comfort of your own home. The process is said to take at least 3 months with a treatment schedule of once every 2 weeks.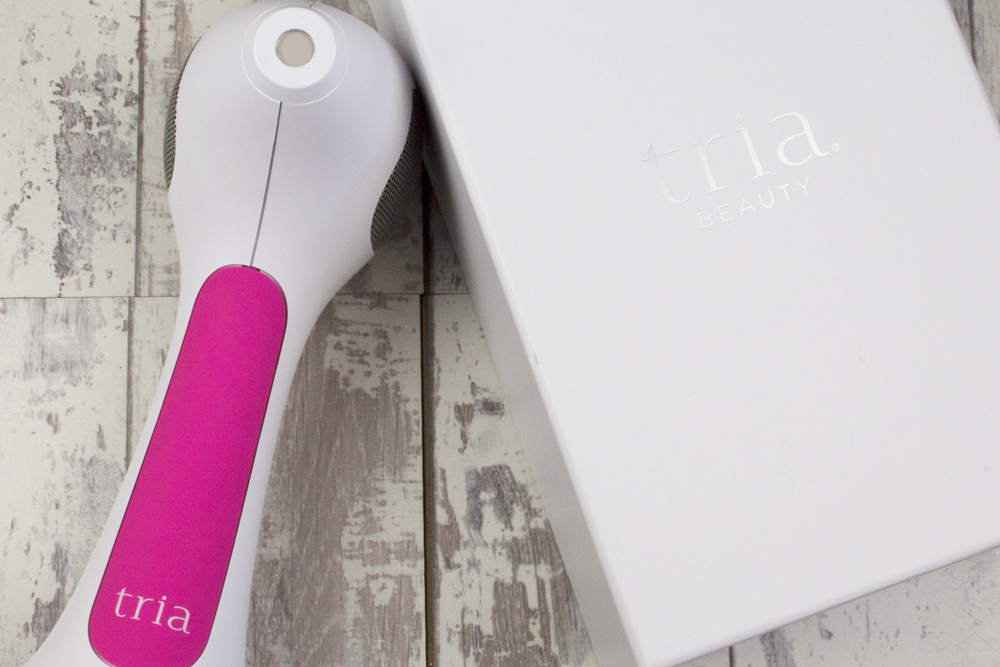 The device itself is quick and easy to set up and use. Once you have shaved and dried the area to be treated, you simply select a treatment level suitable to you and you're good to go. Ensuring you use an overlapping pattern to treat all the hair follicles in the area.
I found the treatment virtually painless even up on the higher levels. There is a slight 'sparking' sensation over some particular follicles but no pain. When I got the information sent over on the laser, I read that results can be seen after just one treatment… I didn't know whether to believe that at the time, but I can confirm there was a noticeable difference to the speed and sparseness of the hair growth after the very first treatment.
I'm so happy I have begun treatment, and I'll be silky smooth and hair free this summer! If you would like to get your hands on the laser in time for holidays, click HERE.
I will continue to let you know about my journey with the Tria Hair Removal Laser 4x with a 12 week update…
Thanks for reading!

• Kirsty •