Jaclyn Hill is 100% my ride or die favourite YouTuber, so I felt it was only right that I take on her new Ride Or Die Challenge on my blog. She has created this challenge so she can find out her fellow YouTubers all time favourite products that they just couldn't live without in each category – I love the idea!
So lets get straight into it, here are my Ride Or Die products –
Primer – without a doubt my all time favourite primer is Clarins Beauty Flash
Balm
. It goes on like a dream, leaves your face feeling super fresh and smooth ready to apply your foundation and keeps your look in place all day long. I have read reviews saying that as you get older (and acquire more fine lines) the balm doesn't do quite the same job and can accentuate the imperfections rather than hiding them, so we'll have to see what happens there.. Hopefully I won't have too many fine lines to worry about any time soon!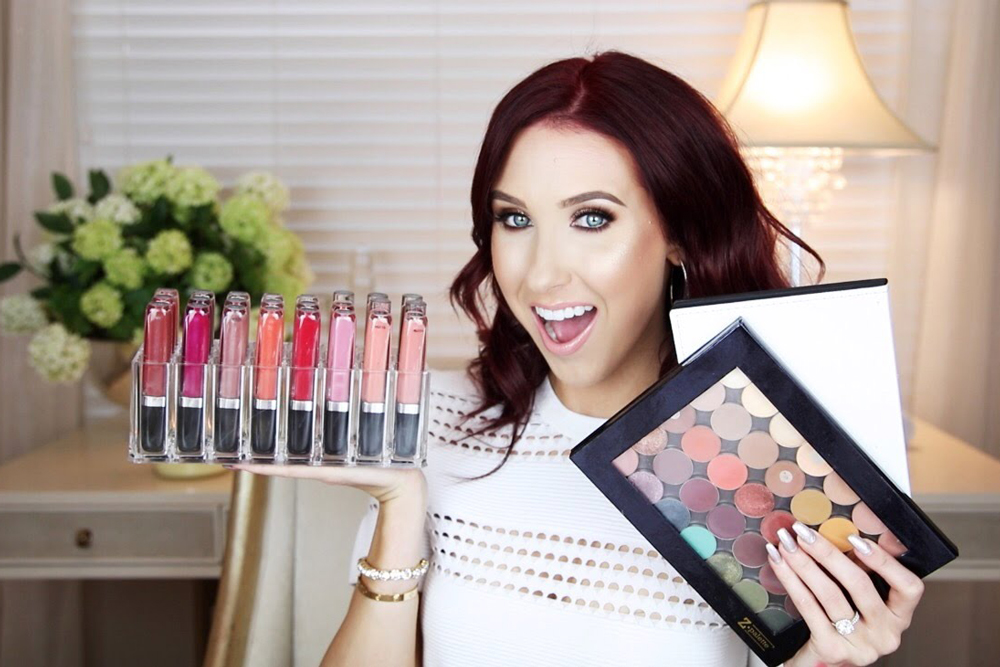 Foundation – my ride or die foundation hasn't changed since I was 15. At £28 a bottle it wasn't always the most affordable option during my school days, so believe me when I say I've tried A LOT of less expensive foundations attempting to find a dupe.. needless to say that failed. But my beloved foundation choice is Estée Lauder Double Wear. I'm in the shade Ivory Nude and also keep a bottle of Ivory Beige on the go for when I have some tan on. This foundation never fails me, it applies beautifully (I use a damp beauty blender) gives great coverage and doesn't budge all day.
Concealer – this one will probably come as no surprise. My ROD concealer has got to be Collection Lasting Perfection Concealer (how predictable) I couldn't not have chosen this, I have purchased well over 20 tubes of this magical stuff! You're getting great coverage, amazing staying power, literally zero creasing and at £4.99 a price that won't break the bank.
Powder – A newish addition to my makeup collection that quickly became a staple.. Laura Mercier Loose Setting Powder. In the past I have found with a lot of powders it was so easy to look caked and ashy, but this powder is flawless and perfect for baking with. The compact packaging looks and feels great too.
Bronzer – This was a tricky one, I was really stuck between Nars Laguna bronzer and Benefit Hoola Bronzer. In the end I stuck with my gut and have picked Laguna. This was the first Nars product I ever bought and it has been repurchased a good few times since. Being super pale on zero tan days, it can be difficult to get a bronzer that isn't too orange or super mucky looking. It's the perfect shade for pale skin. Although it appears to have a shimmer through it it transfers onto the skin really matte and flawless. It's always a bad day when you hit pan on Laguna..
Blush – Blush is probably the beauty product I get least excited about. I would always chose to spend money on a new highlighter or palette to try over a blush. So this will be short and sweet, my ROD blush that I use every day is from an Estée Lauder limited edition set. It is a quad with two pink shades and two brown shades, I literally swirl my brush around the four colours and use a Real Techniques stippling brush to apply.
Highlight – If you read the first sentence of this post this next part will probably come as no surprise..  Yes that's right, you guessed it CHAMPAGNE POP. After picking up this little beauty in New York back in April it quickly overtook Mary Lou Manizer on my go-to highlighter list. It's such a unique shade for a highlight, the pigmentation is mind blowing and if it's good enough for Queen Jaclyn to put her name on, it's good enough for me.
Eyelashes – My most loved eyelashes are the Ardell Demi Wispies. There is never any hassle applying these bad boys. They're cheap, super reliable and easy to work with – I don't even have to trim them to fit. Perfect lash for someone starting out with falsies or for someone who likes a more natural glam look. You can pick up a 4 pack on Amazon for £9.99 and I use DUO glue to apply.
Mascara – Maybelline Lash Sensational Mascara in Intense Black, if you have it I bet you love it. If you don't, then you need it in your life. Normally not a fan of plastic wands, but I really get along with this one. The mascara really separates out the lashes and doesn't cause clumping. It doesn't feel wet, sticky or super hard but somehow manages to keep your eyelashes looking like you've just had an LVL lash lift.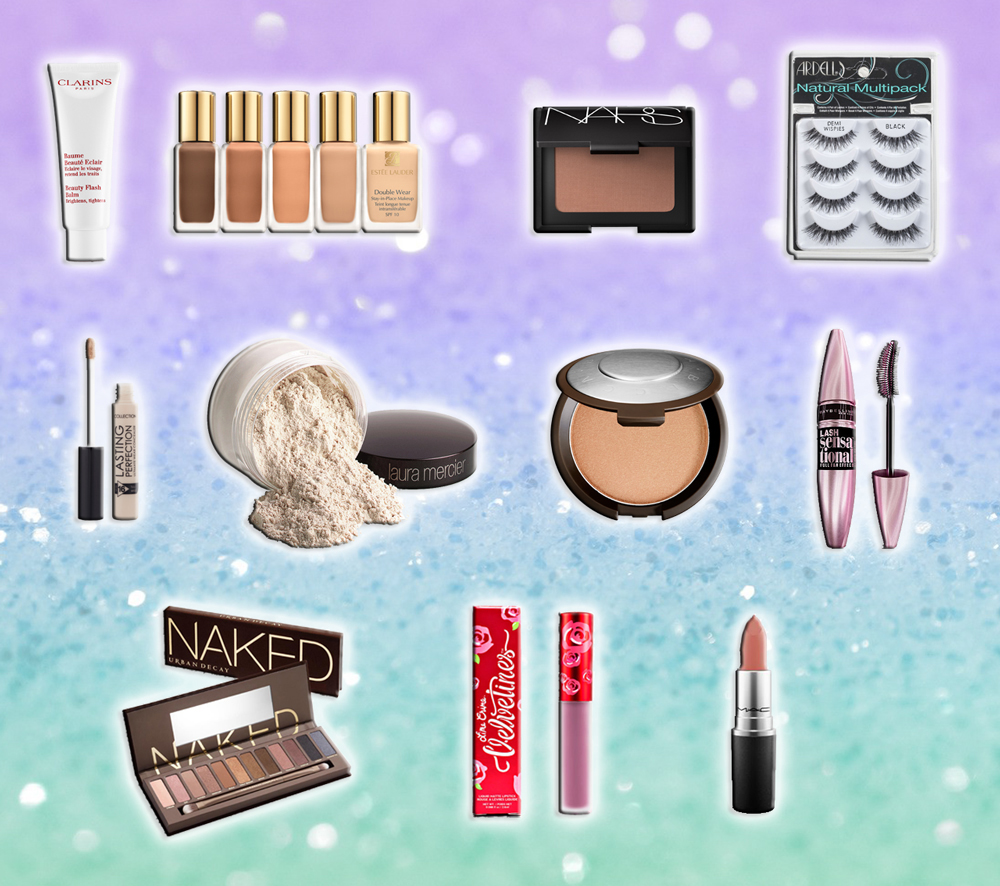 Palette – If you knew how many palettes I have stashed away you would understand how much of a struggle this one was. At the end of the day my ROD palette of choice is one of the first 'high end' palettes I ever owned. It's Urban Decay's original Naked palette. The colours are so up my street – I've went weeks, maybe even months with nothing but Buck and Half Baked on my eye lids.. When I would change up my look my boyfriend used to question 'No gold eyes today?' it was that much of an addiction. Although the brand can get some stick, I don't think you can go wrong with Urban Decay. After my parents brought me home the limited edition Vice Reloaded palette from a London trip recently, I officially have 10 UD palettes, never mind the ones from other brands.
Lipstick – I didn't even have to think of this one. My ROD lipstick is hands down MAC Velvet Teddy. I really get along with the formula paired with a lip pencil and light layer of lip balm underneath. Super hard to get a hold of so if I see it is in stock I will always pick up a backup. It is the perfect nude colour for my skin tone and my go-to lippy during the day or night. The matte lipstick isn't drying at all and applies so smoothly – it lasts well with just a few touch ups needed throughout the day.
Liquid Lip – My ROD liquid lip has got to be Lime Crime Faded, with a creamy smooth feel as it goes on, it soon dries to a complete matte finish – and once it dries it isn't going anywhere! There's no bleeding, smudging or budging. I find it looks best when you apply a thin layer over lipliner, it is very opaque even with the lightest coat.
I've decided to leave out the Lip Gloss and Setting Spray categories as they are two products I never really bother with.. hairspray is usually my setting spray of choice!
Thanks for reading, are any of my ROD products the same as yours?
• Kirsty •