I've spoken before about my love for Temple Spa on the blog. I've been using their Be Gone cleanser for so long now I can't believe it hasn't had its own moment in the spotlight until now.
The Be Gone cleanser is part of the Temple Spa Sensitive Skin type range. I have particularly sensitive skin in that if I use the wrong products it reacts quite badly. Just recently for example, in my Body Therapy course we started back massage. After having a particular brand of oil (that I hadn't used before) on my back for the 30 minute treatment my whole back broke out with aggressive and painful spots… nice, I even had to use a neuropathic pain relief to feel better. Thankfully they are almost all cleared up now but it has reminded me to take care and think about what I put on my skin to prevent things like that happening! If you are looking for beauty products for sensitive skin then go to iHerb they even have discounts on iHerb shipping.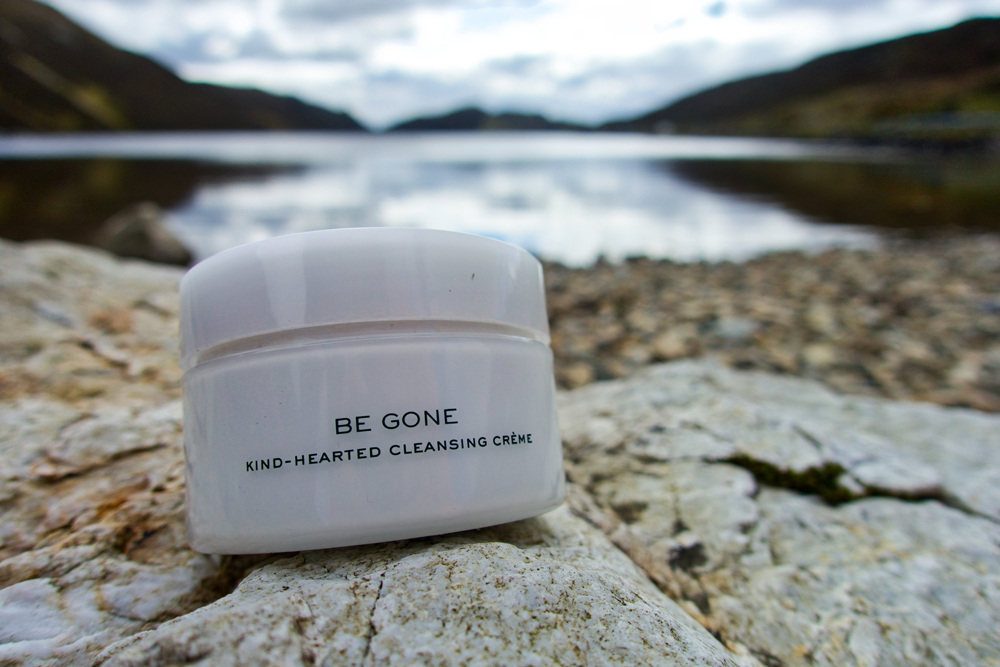 Temple Spa products are all paraben free and contain quality natural ingredients inspired by the Mediterranean lifestyle. I double cleanse using a few products, first I will go in with my trusty Nivea eye makeup remover (yep, still using that) then use a micellar water to remove my foundation. This means that when it comes to cleansing with Be Gone, I'm not wasting product trying to remove my makeup and can just get the amazing ingredients straight onto clean skin and get their full effect.
The cleanser smells so luxurious and leaves my skin feeling fresh and smooth. There are antioxidants and anti-inflammatory ingredients which reduce ageing in the skin while helping to sooth and calm irritation at the same time. At £20 a pot I get around 5-6 months out of mine. Teamed with the Temple Spa Toning Essence and Repose moisturiser this cleanser is definitely one of my skin care saviour. Temple Spa also donate 10% of profits to charity which is another thumbs up from me.
Have you used anything from Temple Spa before? What is your favourite cleanser?
Thanks for reading!

• Kirsty •