I've spoken about Suzanne Jackson's products before on the blog, and this month brings an exciting announcement for the Irish blogger.
Suzanne's Deluxe Lash collection is now available in Primark stores across Northern Ireland & the UK! I couldn't believe it on Friday when I came across them in Belfast, and shortly after I had Instagramed & Tweeted out about finding them the official announcement came out.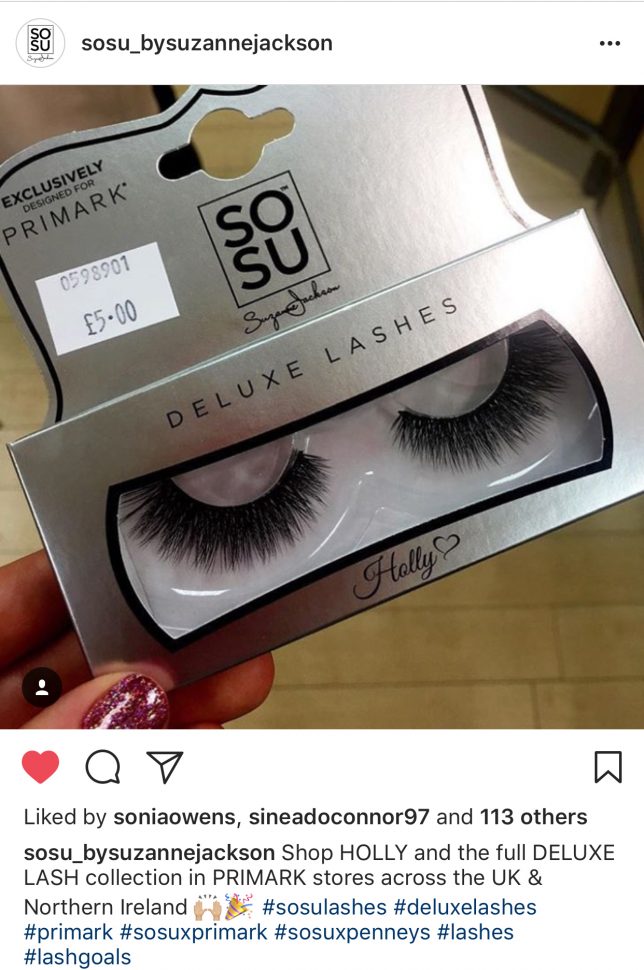 The lashes retail at £5 and there are four styles Kylie, Holly, Mollie and Belle. The range is incredible from more natural lashes to full glam mink-like beauties. It'll be dangerous going into Primark from now on.
Huge congratulations to Suzanne who is absolutely smashing the blogging scene at the mo, life goals!!
Thanks for reading!

• Kirsty •