You know christmas is coming when Snow Fairy is back on sale at Lush. This limited edition shower gel comes out for a short period every year over the winter months and once it's gone, it's really gone. It smells like candy floss and pear drops (it's literally the best scent ever.)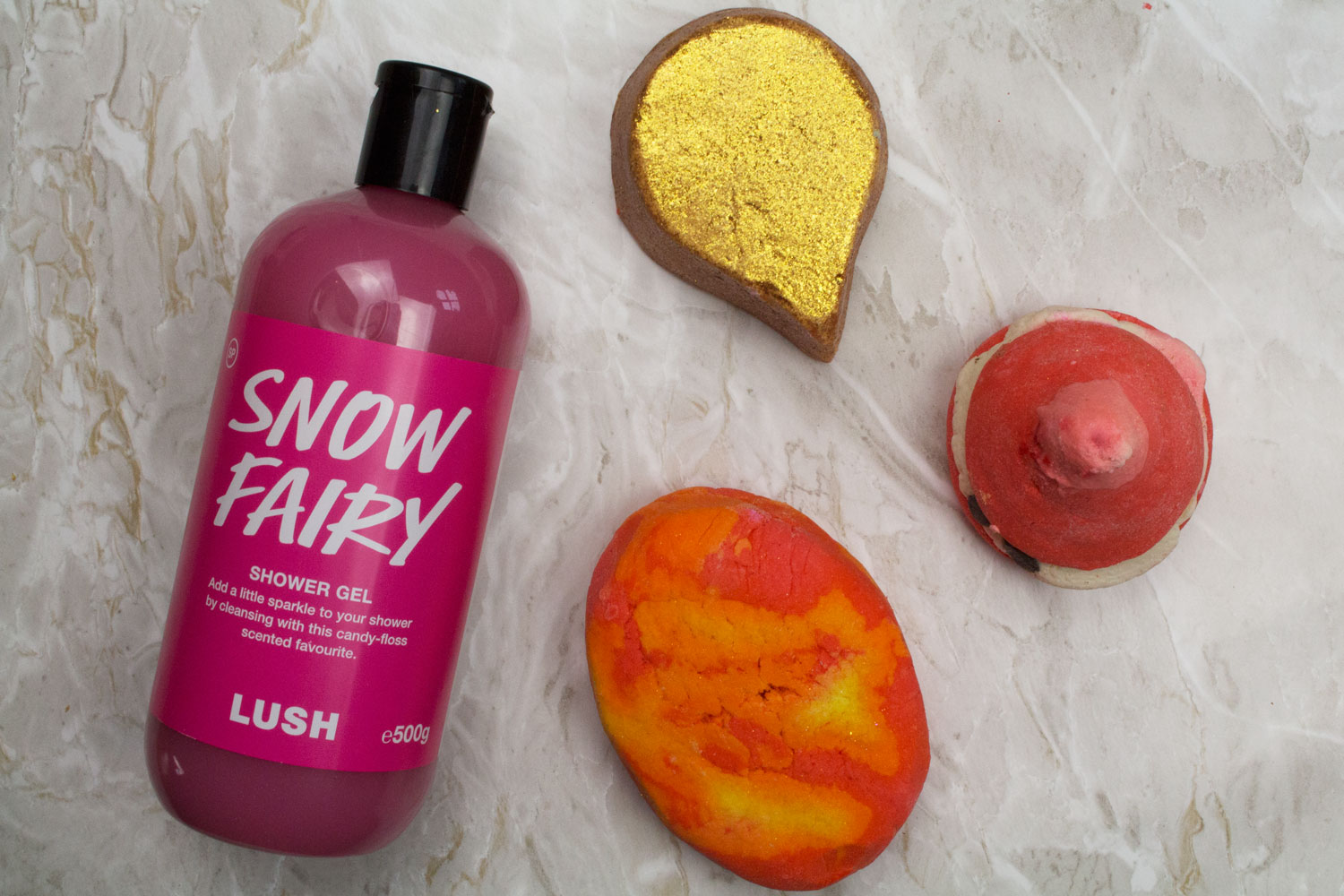 Last year while I was in Lush making my annual Snow Fairy purchase, the lady who was serving me told me the shower gel could double as a great shampoo. I decided to try it out and the shower gel acted as a really great deep cleansing shampoo. Similar to the Kevin Murphy Maxi Wash Detox Shampoo to get rid of product buildup, Snow Fairy left my hair feeling super light and fresh.
I wouldn't use it regularly but as a one of treat it is great. The 500g bottle pictured above costs £12.75 so it's not the cheapest but a little does go a long way. Last christmas my mum and I both splurged in the Lush sale and we've still got a bottle of Snow Fairy left from then – I would definitely recommend checking out the Lush sale after christmas, it is amazing!
You can pick it up instore and online now.
Ingredients

Water (Aqua), Sodium Laureth Sulfate, Glycerine, Sodium Cocoamphoacetate, Lauryl Betaine, Perfume, Synthetic Musk, Titanium Dioxide, Calcium Sodium Borosilicate, Tin Oxide, Alpha Isomethyl Ionone, Limonene, Colour 17200, Colour 45410m, Colour 45380:3

Price

100g / £3.50
250g / £6.25
500g / £10.25
Thanks for reading!