Recently while trailing through TK Maxx beauty section I came across some Sleek makeup. Sleek is stocked by Boots and Superdrug in the UK but I have never been able to find it in any of the stores near me here in Northern Ireland.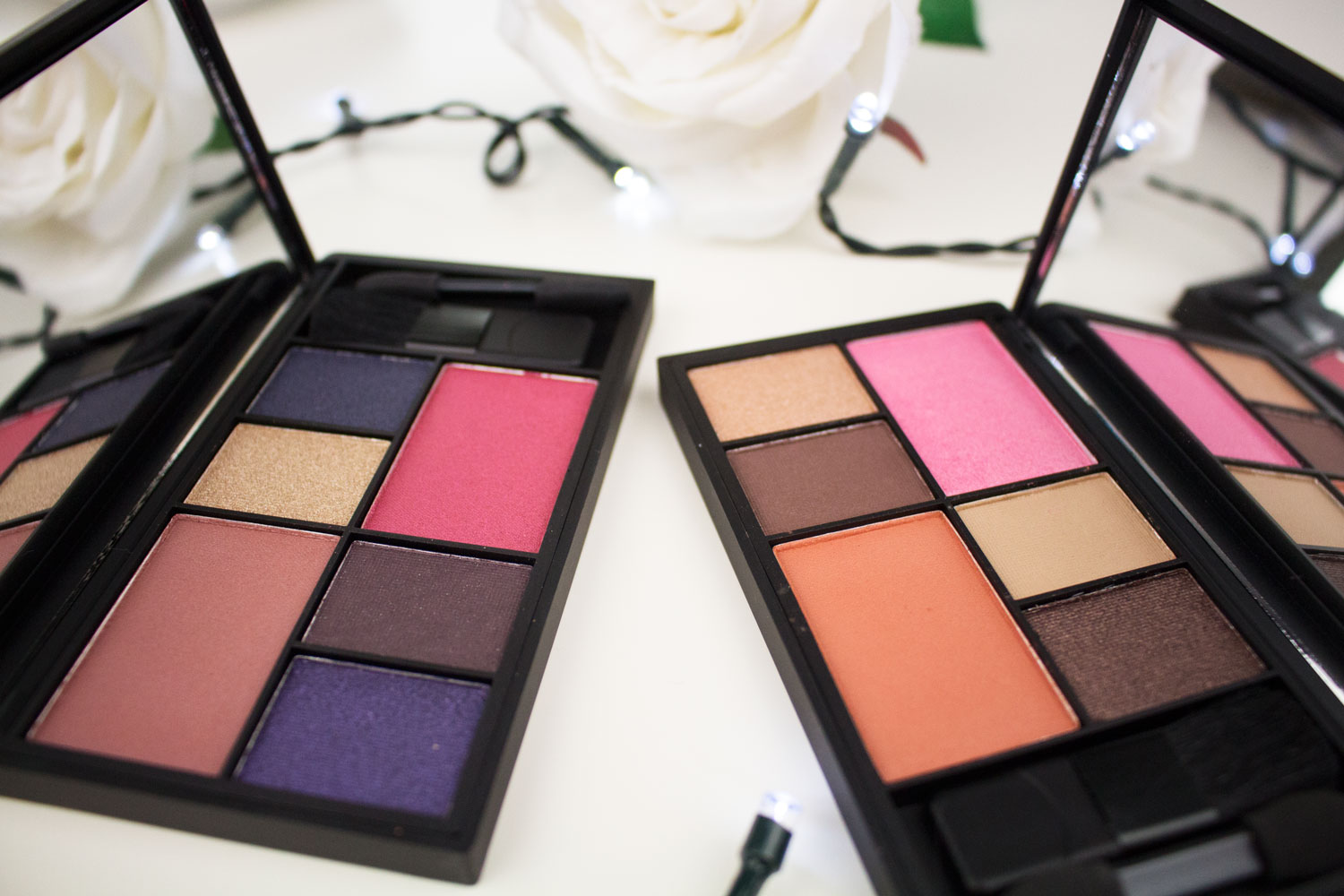 The majority of the bits that were in TK Maxx had been opened and some of the products had lovely big finger prints and chunks out of them, my pet peeve! So after having a nosey and scouting out the few untouched items, I decided to pick up two Eye & Cheek Palettes – reduced from £4.99 to £2.99.
I always think it is difficult for makeup brands to get eye and cheek palettes right, it's always a bit hit or miss. You might like those sparkly and matte eyeshadow shades, but you have to think, is that bright pink blush really going to work for your skin tone?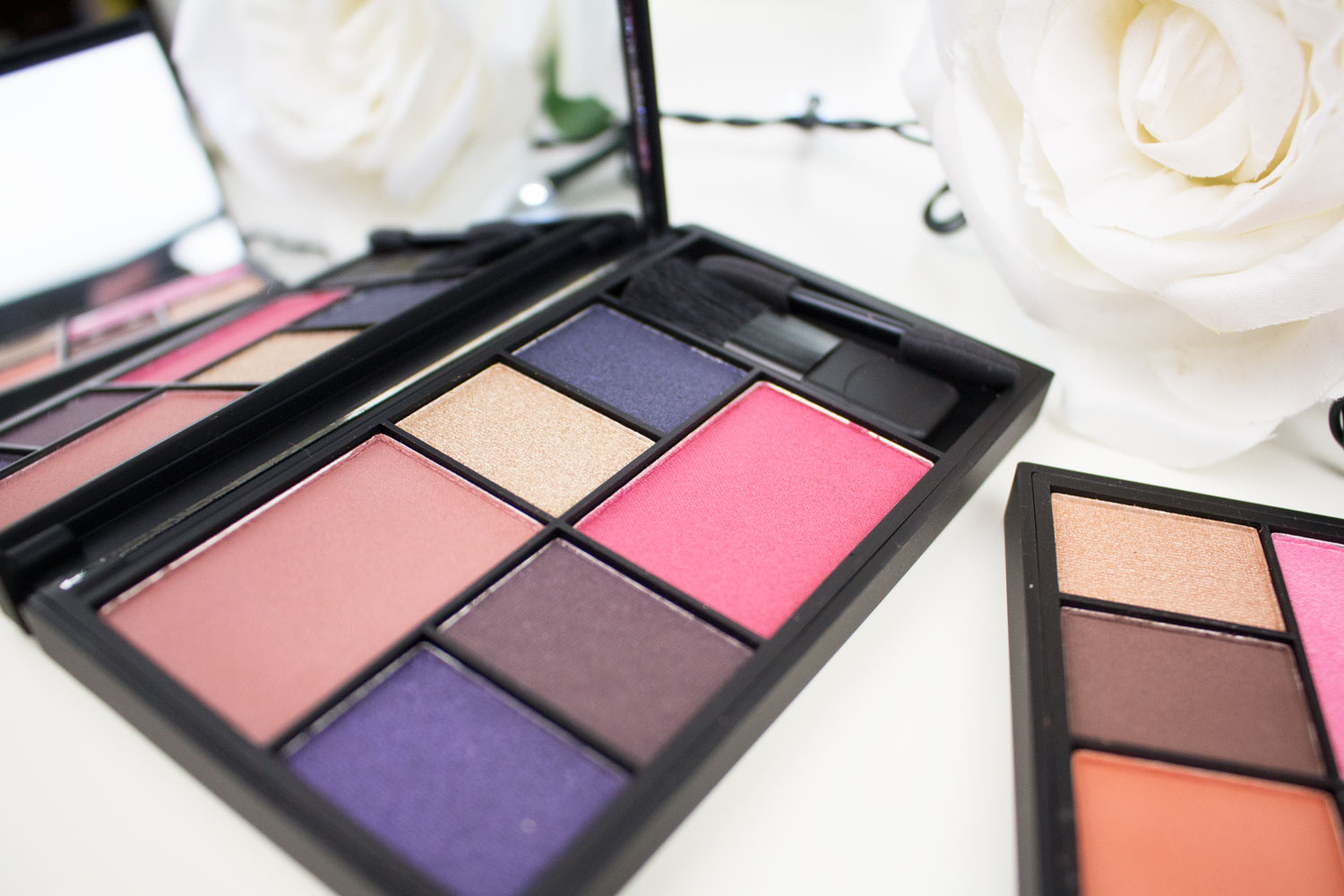 See You At Midnight contains Antique Blush, Pomegranate blush and eyeshadow shades taken from the Vintage Romance i-Divine palette. While Dancing Til Dusk contains Mirrored Pink Blush, Sahara Blush and shadows from the Au Naturel i-Divine palette. Both palettes come with a mini blush brush as well as a mini duo applicator for the shadows.
Having never tried anything from the brand before I wasn't sure what to expect. A lot of bloggers rave about the drugstore brand and the Sleek Contour Kit is known for being popular for contouring newbies and girls on a beauty budget.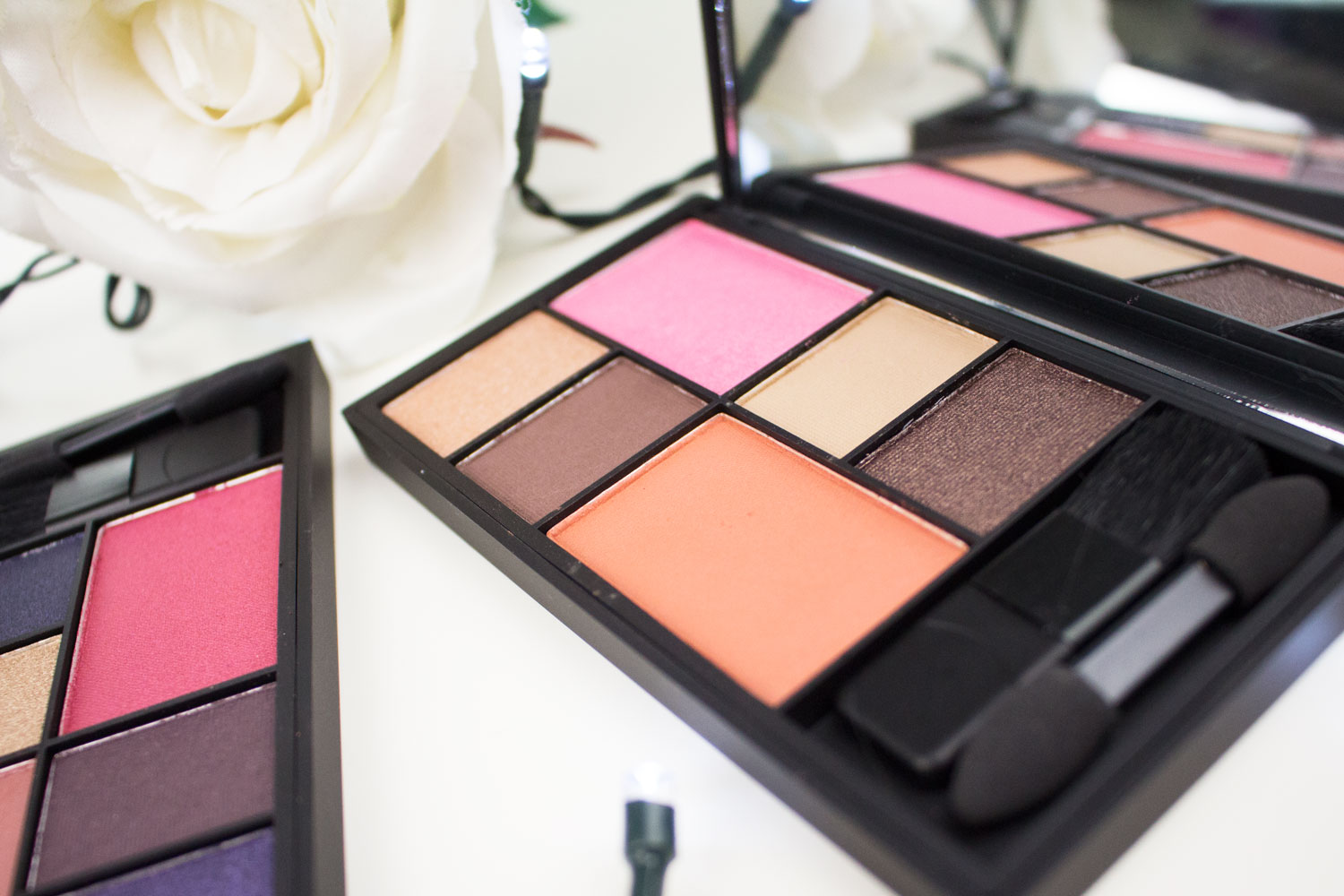 The packaging is really nice, with a large mirror and sturdy magnetic closure. Sleek is known for being compared to NARS packaging and I can see why. It feels much more luxurious than a £3 palette. The pigmentation of the products is better than I thought it would be, but you definitely need to use a primer with the eyeshadows. Unfortunately the wear and longevity is quite disappointing. If you are planning to wear the shadows all day, you'll need to bring the palette with you for touch ups throughout the day – luckily the palette is perfect for travelling with.
Overall I am pleased with my purchase, and for £2.99 a pop I will get my use out of both the palettes. What are your favourite Sleek products?
Thanks for reading!