SkinYoga is a new and exciting brand to me. Owned by three sisters who lived a chemical-free life from childhood, they source the best ingredients for their products which are all 100% natural. I have been using their Almond Orange Face Scrub which can be used both for daily cleansing and as a mask…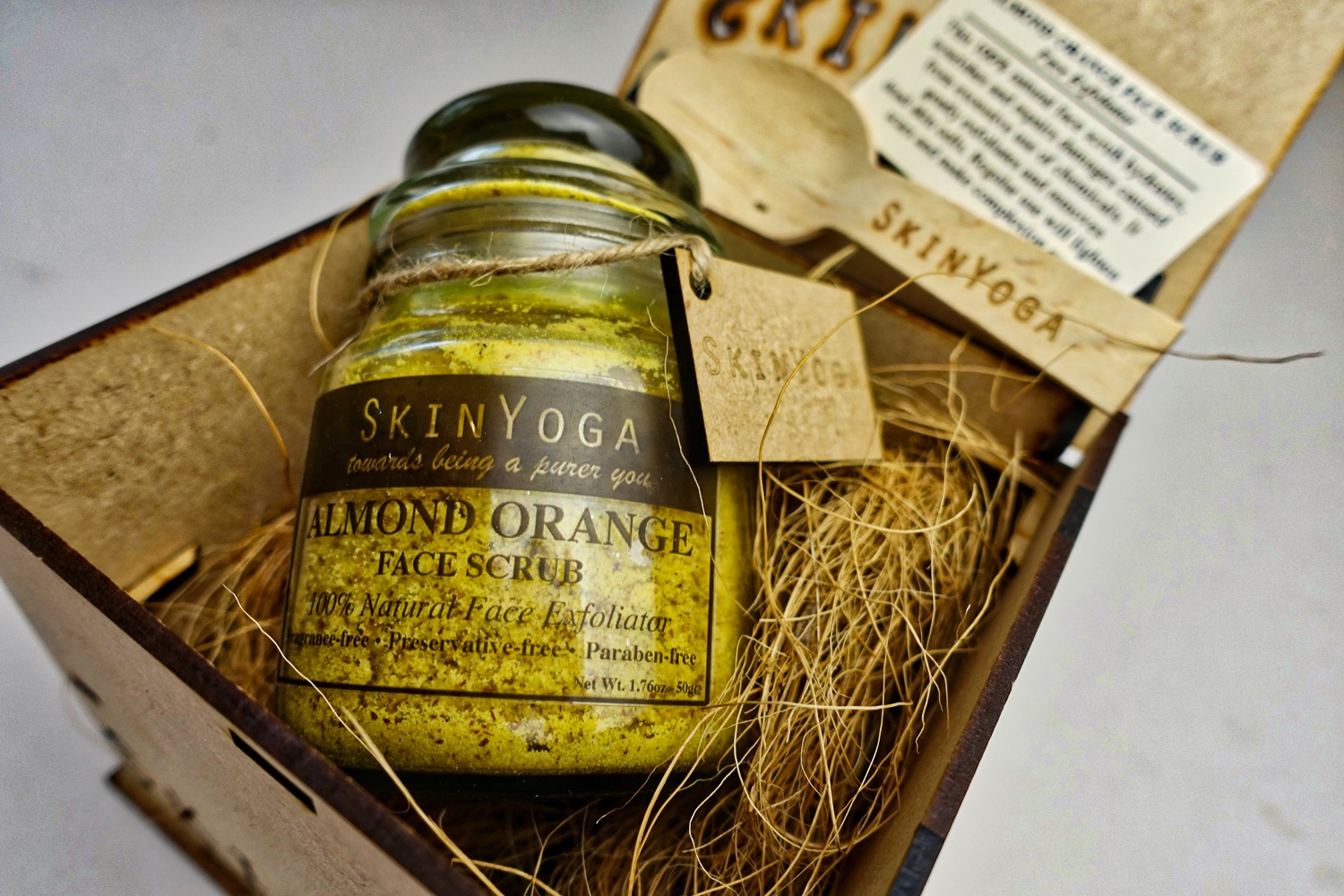 The packaging was the first thing to impress me from SkinYoga, the scrub itself is packaged in a glass jar which arrives in a smart wooden box, it is the type of product you will never want to throw away even when it's finished – there are plenty of Pinterest DIYs out there for how you could up-cycle the empty jar!
The product is suitable for all skin types, I use the scrub mixed with a little rose water as it has anti-inflammatory properties that calm red and irritated skin as well as removing dirt and oil from the pores. The hydrating scrub removes dead skin cells which improves the overall appearance of the skin, it also gives the skin a deep cleanse which helps reduce and prevent breakouts.
After using the srub, face felt really fresh and soft! I went on to use my Temple Spa Toning Essence & Balancing Moisturiser for combination skin.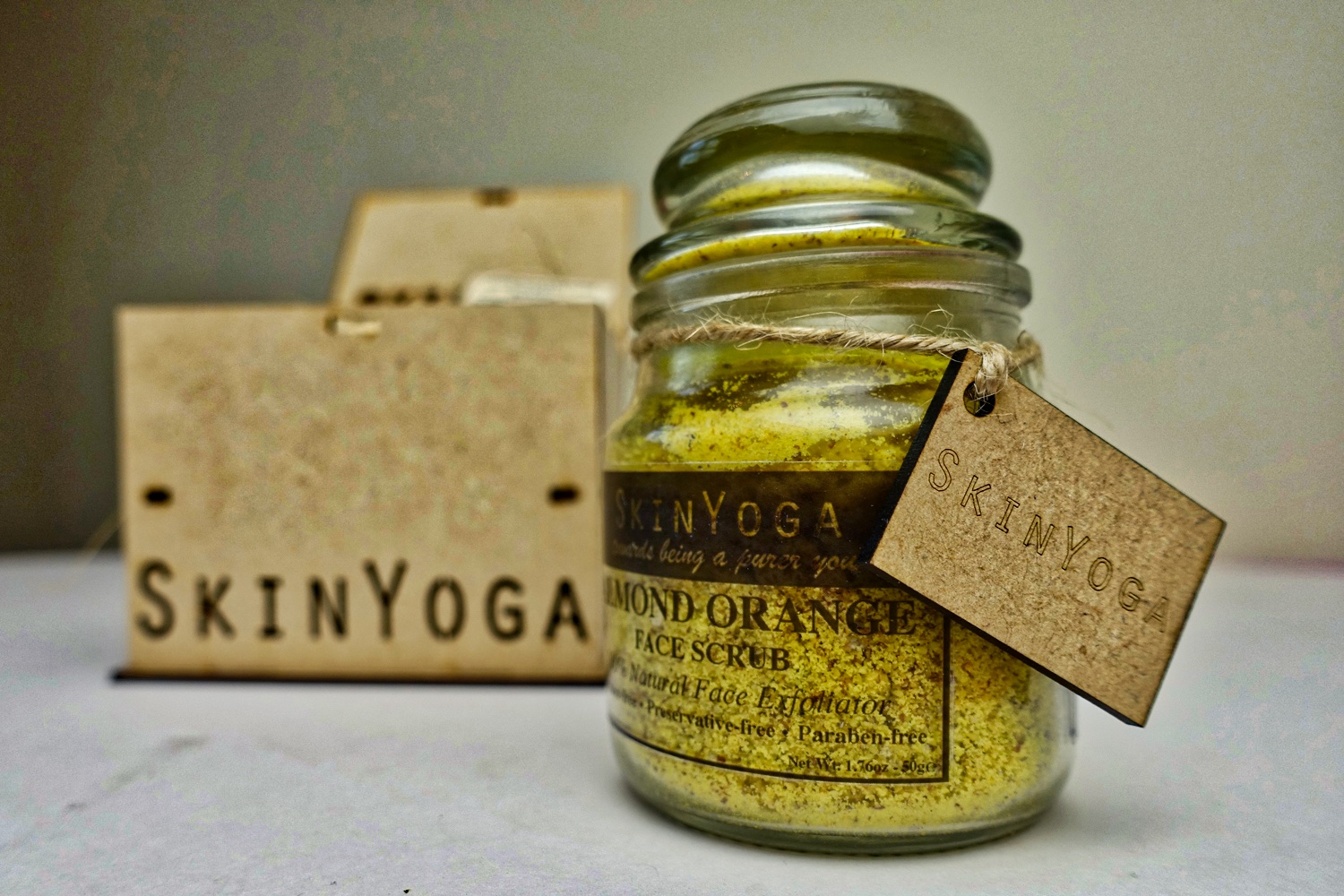 The goodness of Almonds and Orange work wonders to cleanse and repair your skin. It hydrates and exfoliates mildly to give a smooth skin and a flawless complexion. You will be able to tell the higher quality of the ingredients on your very first use.
For Daily Cleansing
Scoop approx 1/2 teaspoon of scrub powder into your hand, add some water until you achieve a paste texture. Apply to face avoiding the eye area, and massage gently into skin. Rinse thoroughly. Follow with moisturiser.
For Mask
Prepare and apply as for cleansing and leave for 15-20 minutes or until skin begins to feel tight. Rinse and follow with moisturiser.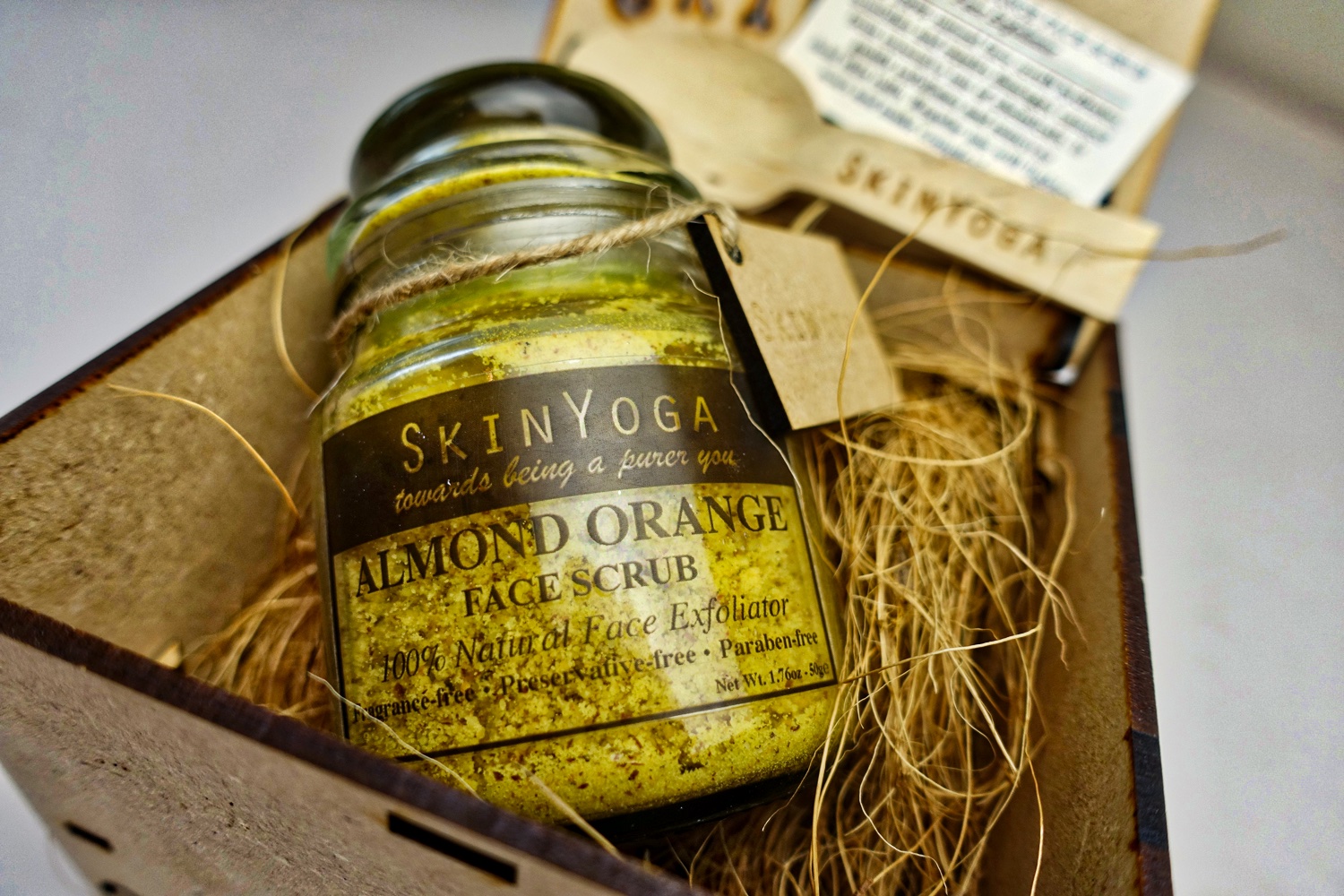 I really love the Almond Orange Face Scrub, I always go on about Natural Products/Ingredients here but it is becoming more of a 'thing' to really consider what you're putting on your skin and where the ingredients come from. When you can get amazing chemical-free skin care that is effective, why would you risk putting any nasty chemicals anywhere near your skin?
I can't wait to try more products from the SkinYoga range… have you tried anything from the brand before?
Check out SkinYoga HERE
Thanks for reading!

• Kirsty •