Having a good skin care routine at home is one thing but keeping it up when you're away from home is another. I know for me if I don't consistently look after my skin daily it doesn't take long for the neglect to appear in spot form on my face! When travelling overseas I would normally pack my everyday skin care when possible, however if I had to pack in hand luggage I will swap out large bottles for travel sized equivalents and depot anything else into travel sized containers.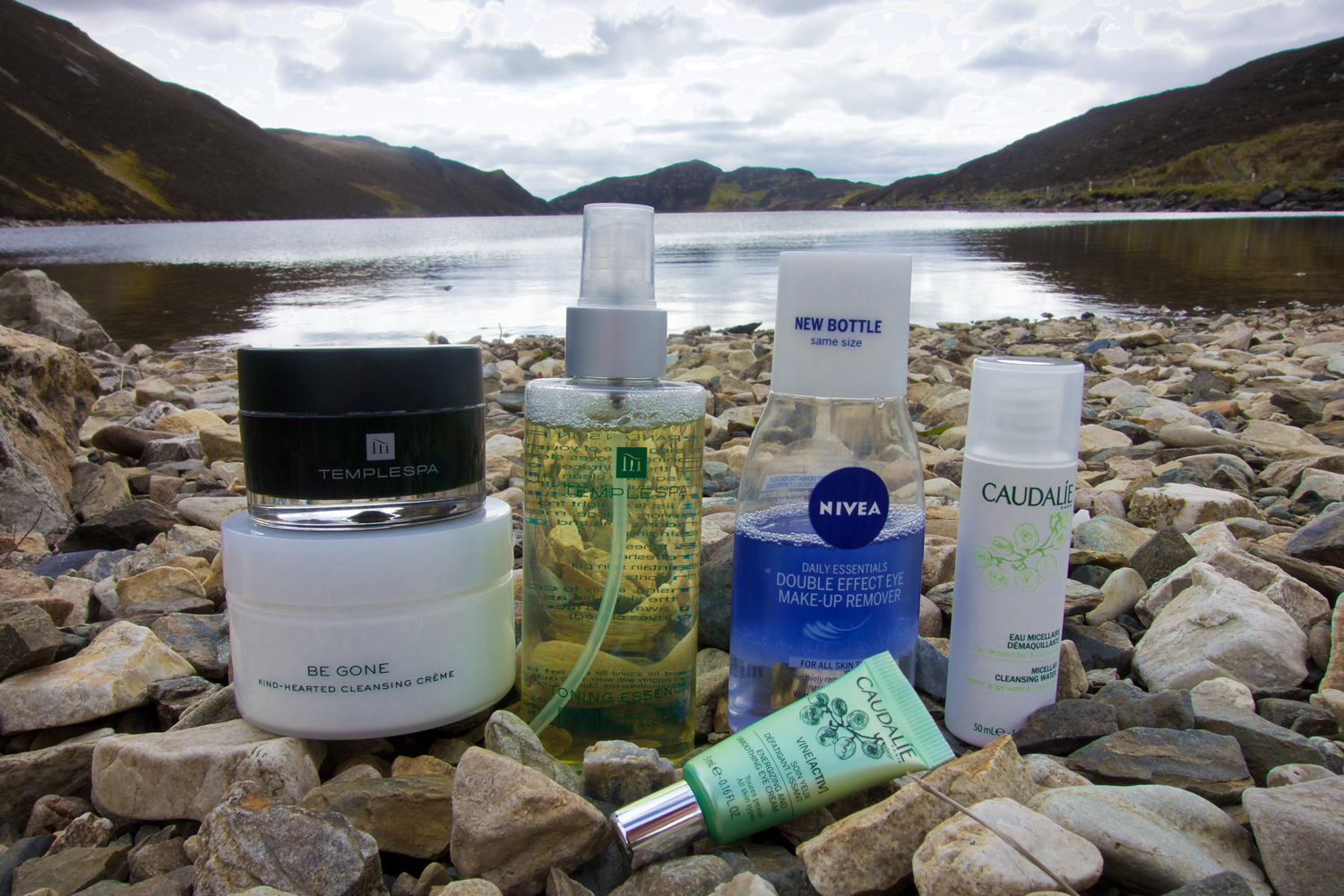 Below are the six products that I would never travel without –
♡ Temple Spa Be Gone Cleanser
♡ Temple Spa Repose Moisturiser
♡ Temple Spa Toning Essence
♡ Caudalíe Energising / Smoothing Eyecream
♡ Caudalíe Micella Water
♡ Nivea Eye Makeup Remover
Products from Amazon.co.uk
‹
›
Top Tips for Clear Skin
Stick to a strict skin care routine – always remove your makeup before bed. It may seem like a chore late at night but it is so worth spending 5 mintues removing it to avoid waking up with blemishes that didn't exist the night before.
Exfoliate 2-3 times a week – removing the layers of dead skin cells and dirt that are clogging your pores skin's, improves over all appearance of the skin.
Don't touch your face – every time you touch your face your adding bacteria and dirt to your skin. It may seem silly but when I made a conscious effort not to touch my face throughout the day I really noticed a difference in my skin.
What are your top skin care tips?
Thanks for reading!

• Kirsty •