This month I was kindly sent Shadow Switch brush cleaner to try. The idea behind the hassle free product is that you can easily clean off your eyeshadow brush while applying your makeup. It allows you to use multiple colours on the one brush without all the colours blending in to one shade.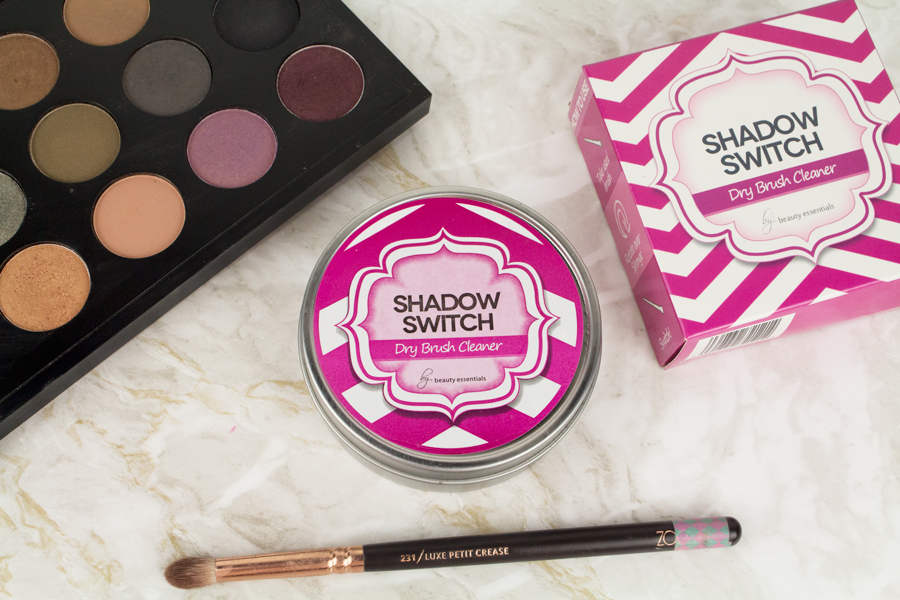 Having tried and tested the product I have decided it's a genius must have for any makeup lover. Not to replace your current brush cleaning routine (sorry girls, you're still going to have to slave over the sink with your baby shampoo for a deep clean..) however it is the perfect addition to your dressing table. Inside the tin is a black dry pad that allows a quick clean up of your brush – I find myself using it every time I apply eyeshadow. You simply put your brush in and circle round in a clockwise motion until the colour has disappeared from your brush. It would be great to travel with instead of bringing a whole load of brushes you could simply go away with one or two and your trusty tin!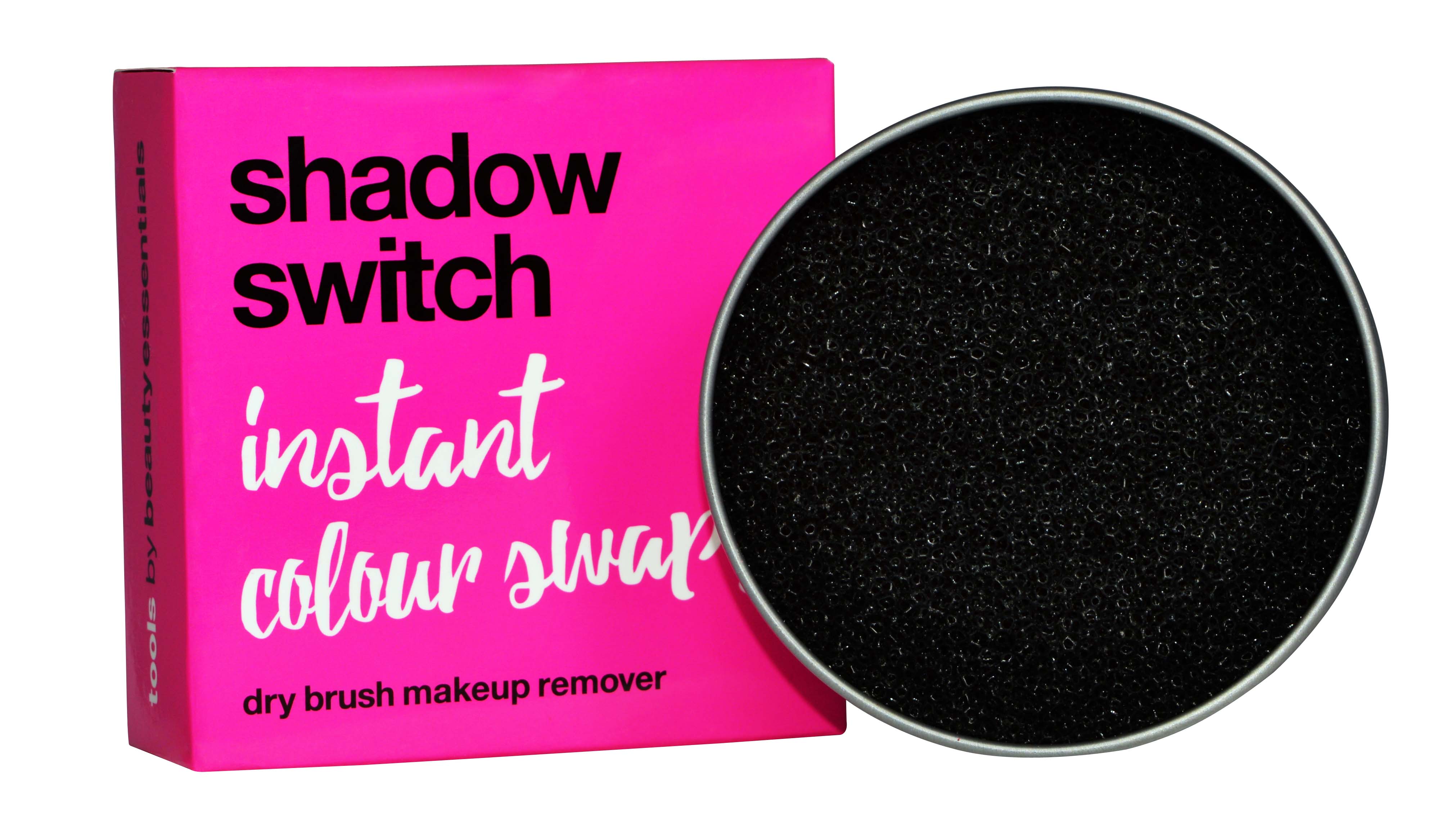 I have found that unless my brush was clean to start with, there will still be some colour staining in the bristles. But if I deep clean my brushes and then use Shadow Switch every time I apply eyeshadow, it keeps my brushes fresh and stain free for longer.
The company have rebranded their products and they will soon be available to purchase in Sephora and online when their web page launches. In the meantime, you can order your own original brush cleaner HERE.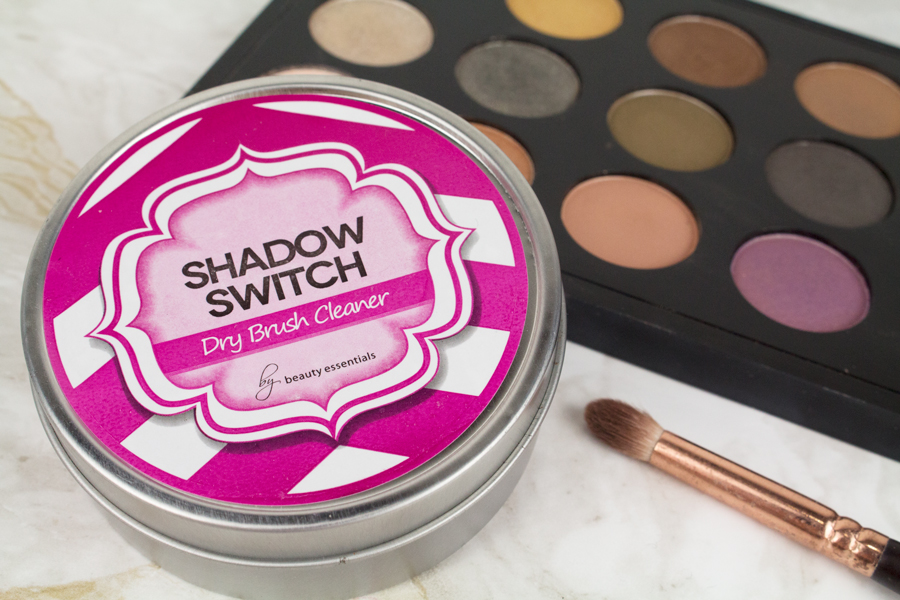 Many thanks to Charlie at DEE&CO for sending me over the brush cleaner to try.
Thanks for reading.

• Kirsty •