Lets talk Sensitive Skin! Studies show almost 70% of people consider themselves to have sensitive skin.
While there is no dermatological definition for sensitive skin, the term is used to describe the skin condition of people who easily break out in rashes and get blotchy, itchy, or stinging skin in response to products or the weather. Sensitive skin reacts to triggers such as cosmetic ingredients or the environment. It often feels tight and uncomfortable and may have patches of redness, dryness, scaling, peeling, bumps, hives, flakiness or uneven texture and experience stinging, itching and/or burning.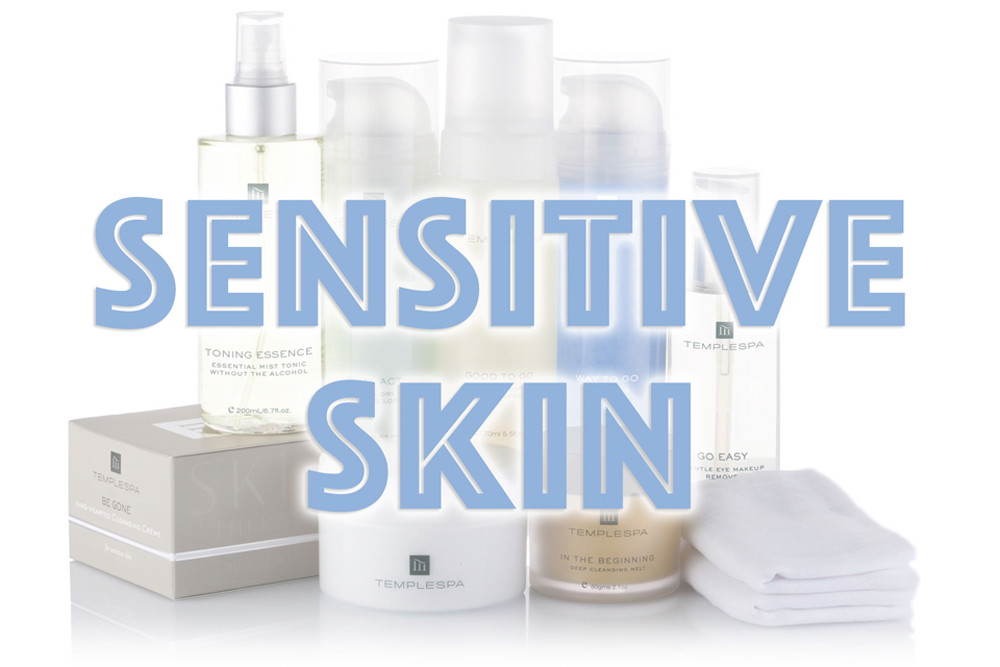 Just because sensitive skin is more fragile than most, doesn't mean that it has to miss out…. hello Temple Spa…With a full range of products formulated especially for Sensitive Skin, the range can be used on the worst cases of eczema, psoriasis, the formulas are so gentle that patients going through chemo can also use the products.
I have been using the Sensitive range on my skin with a history of eczema & urticaria for two years now, needless to say I haven't looked back! The calming properties of the range tone down any redness and settles and sooth the skin.
If you would like more information on the sensitive range don't hesitate to drop me an email to kirsty@kirsty.ws or tweet me @kirst_mcc, or just leave a comment and I will get back to you! You can head on over HERE to order online and have the products delivered straight to your door.
Thanks for reading!

• Kirsty •