Hands up if a deep clean of the old makeup brush collection is on your to-do-list? Brush cleaning has to be up there with the most hated tasks of any makeup lover, although there are things on the market to help us get the job done more quickly and efficiently.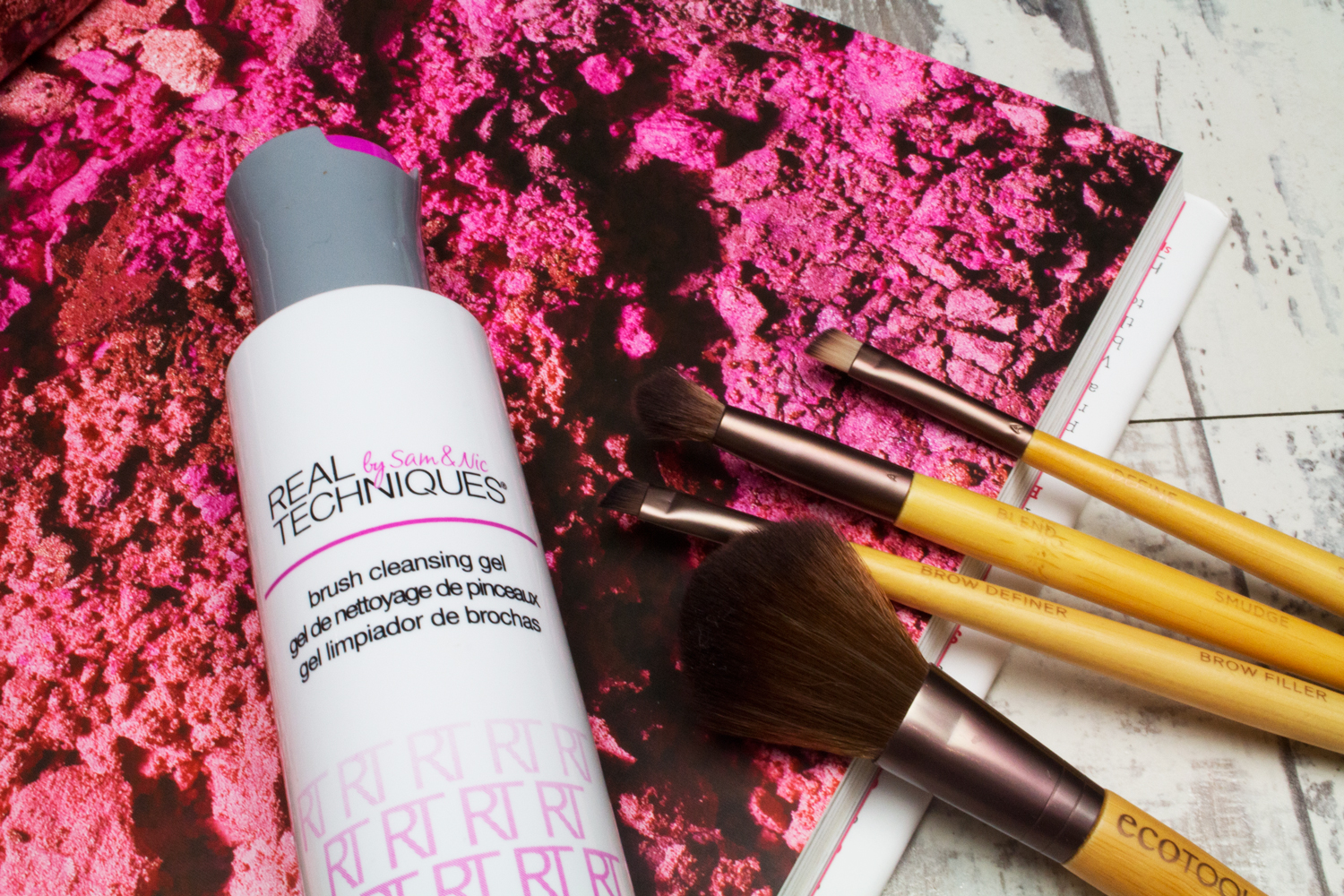 If you have been a reader for a while, you will know I have gone through bottles of Johnsons Baby Shampoo to keep my brushes fresh and clean. After recently trying the Shadow Switch makeup brush cleaner I have been inspired to step out of my old ways and try some other new products.. this month I've been trying Real Techniques Brush Cleaning Gel.
I used the gel just as I would the shampoo. Squeezing a drop of the gel onto a face cloth and adding a little warm water, swirl the bristles in the gel and water and rinse until the water runs clear. I shake the brush gently to remove most of the water and reshape the brush and leave to dry hanging over a counter. I tend to wash my brushes late at night and then they are dry and ready to be used again in the morning.
The first time I used the cleansing gel I was super impressed with the results. It really got rid of staining, left the bristles nice and soft after use and dare I say it was a less time consuming way to clean the brushes than the shampoo because I didn't have to keep vigorously rinsing to wash any soapy suds out – have I been converted?
I have tried and tested the gel on Real Techniques brushes as well as other brands including Zoeva, Mac and Morphe and the results are consistent on both natural fibre and synthetic bristles.
Overall I have found the gel is definitely worth the money, I picked up my bottle for under £5 and a little seems to go a long way and I feel I will get plenty of uses out of it. Do you have any makeup brush cleaning tips? Please let me know!
Thanks for reading...
• Kirsty •