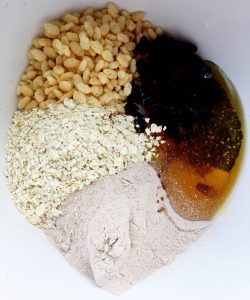 I wanted to make some Protein Balls this week, after Googling some recipes with tonnes of ingredients I'd have to go out to buy, I decided to wing it and use what I had in the house – and they turned out pretty great! So quick and easy to make, here is what I used…
♡ Ingredients ♡
100g Agave Nectar
1 Cup Oats
1/3 Cup Rice Krispies
30g Powerbeck Chocolate Protein
Raisins
Chai Seeds
1/3 Cut Natural Yogurt
Products from Amazon.co.uk
‹
›
♡ Method ♡
Mix ingredients into a bowl until the mixture starts to come together.
Leave in the fridge for 20-30 minutes to cool making it easier to form the balls.
Split the mixture into 10 servings and roll into balls.
Sprinkle some cinnamon on the top & place back into the fridge to set…. it's that easy!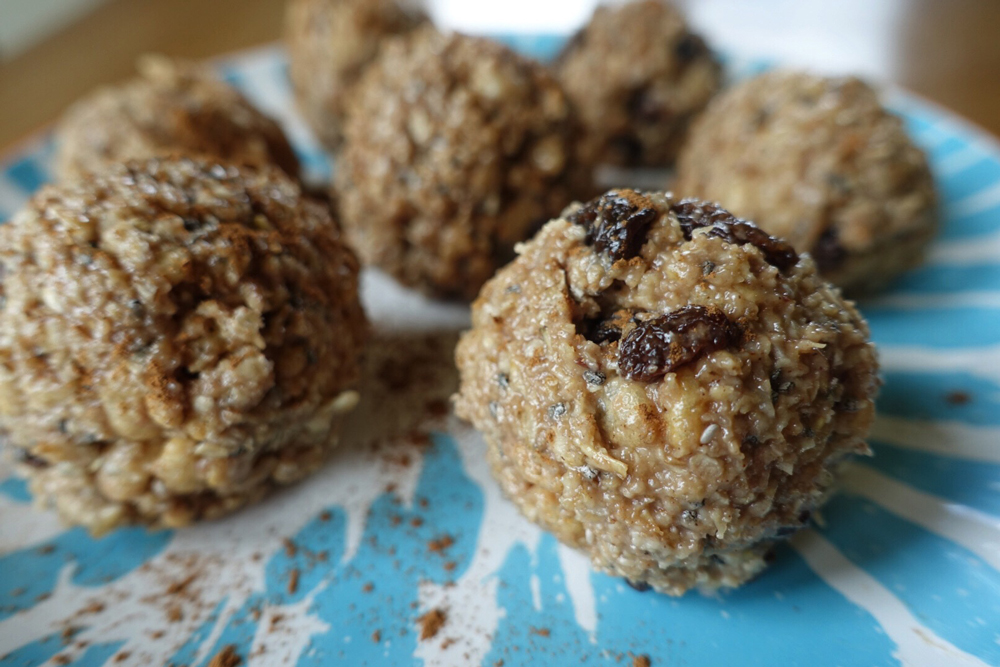 The protein balls taste delicious and are so customisable you can change the ingredients to suit your taste and calorific needs. If you make them make sure you tag me on social media!
Thanks for reading!

• Kirsty •