If you follow my Instagram you will know that at the start of the month I was on my holidays. This year I was so strict with myself when packing, I didn't overdo it on the makeup front – I only brought one eyeshadow palette, first time for everything! But one new product I just had to pack with me was the Tropic Summer Goddess Shimmering Body Oil.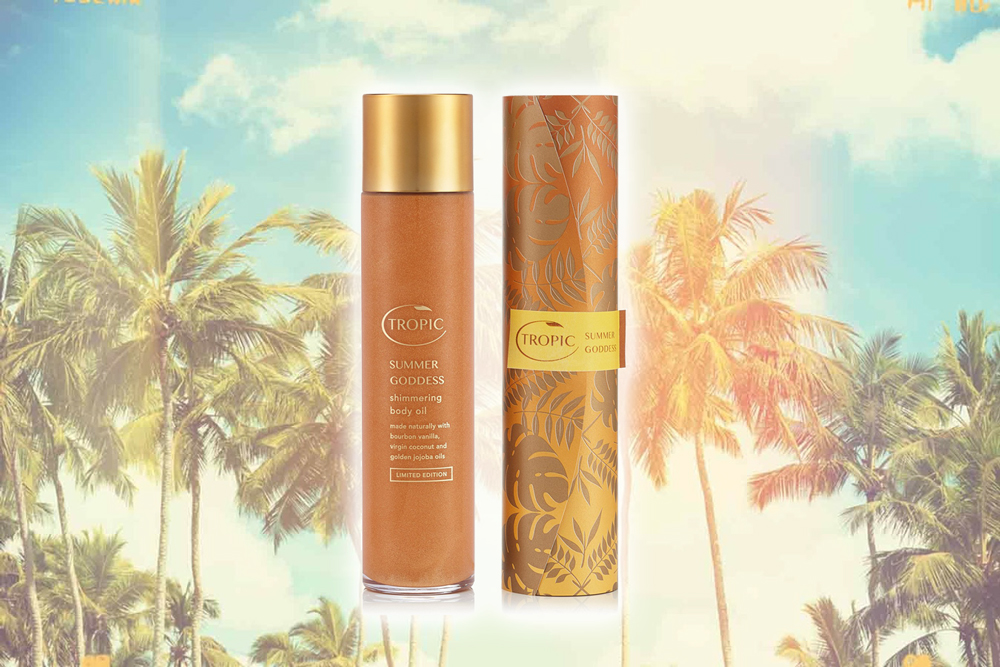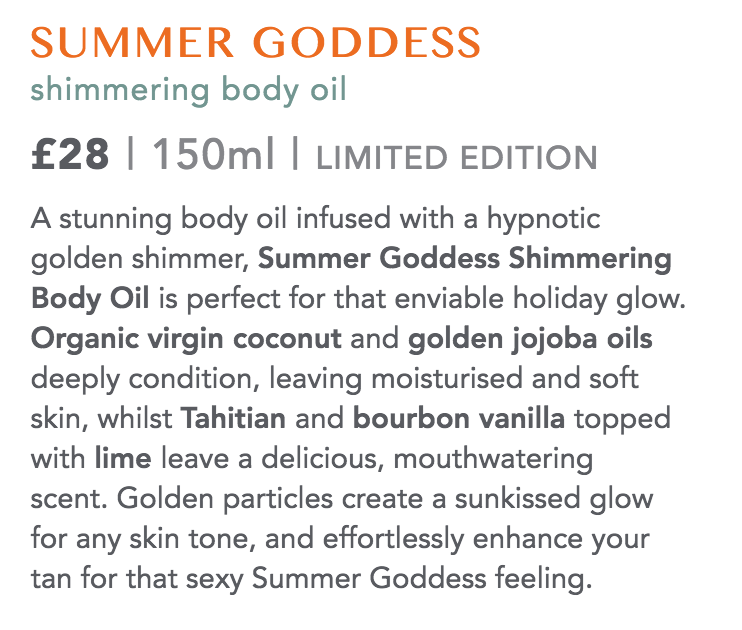 It is the in-thing to have glowing shimmering skin on hols (or at home) and I wasn't about to miss out on the trend. The product itself is a body oil infused with golden shimmer, and lotsss of it!
The oil massages into the skin so effortlessly it is such a beautiful texture – not too thick or too thin. The specs of glitter are so fine it leaves a stunning glow that looks so luxurious and glam.
The Limited Edition product retails for £28 for 150ml, I have used Estée Lauder Bronze Goddess shimmering oil before which is a lot pricer as well as the Nuxe Shimmering Dry oil and honestly, neither of them compare.
With organic virgin coconut and golden jojoba oils to hydrate and nourish skin. Scents from Tahitian and bourbon vanilla keep you smelling delicious.
If you want to get your hands on the oil, I would recommend you do so ASAP as it is Limited Edition (unfortunately) and to Tropic if you're reading this… Please make it a running product because I am obsessed!!
Thanks for reading,

• Kirsty •