One thing in the beauty world I am slightly obsessed with is skincare. I double cleanse twice a day and despite the odd hormonal or stress related breakout my skin definitely thanks me for it.
At the minute I use Ponds Cold cream to remove my makeup at night, and then switch up my double cleanse between Clinique 3 Step and Simple products day and night. Always on the market for new creams, serums and magical potions to help my skin – the idea of a machine to help the aesthetic of my skin was something I was all over.
Studying Beauty Therapy I am familiar with Microdermabrasion as something that's usually carried out in a professional environment, so I was really excited to see if the PMD at-home device would be up to scratch. I have been using the Personal Microderm machine for just over a month now and I was so impressed I wanted to share some information about it.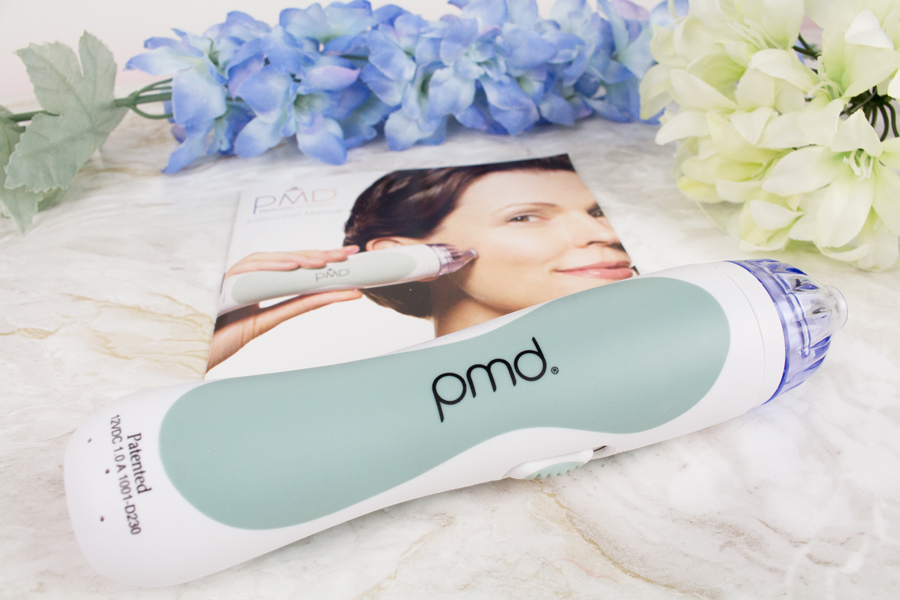 What is Microdermabrasion?
Microdermabrasion is a form of deep exfoliation with vacuum suction that uses a minimally abrasive instrument to gently sand your skin, taking away the dead skin cells on the surface that daily face washing and off the shelf exfoliators just can't remove. Most commonly carried out in a medical salon or spa to treat light scarring, hyper-pigmentation, discolouration, fine lines, sun damage and stretch marks. The PMD Personal Microderm system allows you to reap the benefits of microdermabrasion from home.
What do you get?
In the box you get the PMD device, 7 exfoliating discs, 1 electric charger cord, 2 caps – one for the body and one for the face, 1 reusable filter and finally instructional DVD and leaflet.
About the Device
The hand-held device comes with a set of exfoliating heads. It uses a patented spinning disc with aluminium oxide crystals to exfoliate away the dead, dull cells on the surface of the skin. The disc performs the exfoliation without any manual scrubbing needed. This removes the dead skin cell barrier and stimulates new cell growth which reveals soft and rejuvenated skin. The PMD also performs a vacuum suction across the skin, pulling the blood flow to the surface of the skin for increased blood flow and circulation.
The seven different exfoliating discs that come with the PMD are for different purposes –
» White disc – for ultra-sensitive skin/training
» Blue disc – for sensitive skin
» Green disc – medium strength abrasion
» Red disc – Maximum strength abrasion (available to purchase separately)
PMD recommend starting off with the white training disc and then testing new discs and colours on your arm or neck initially to see how your skin reacts, you should discontinue use if any pain is caused.
Products from Amazon.co.uk
‹
›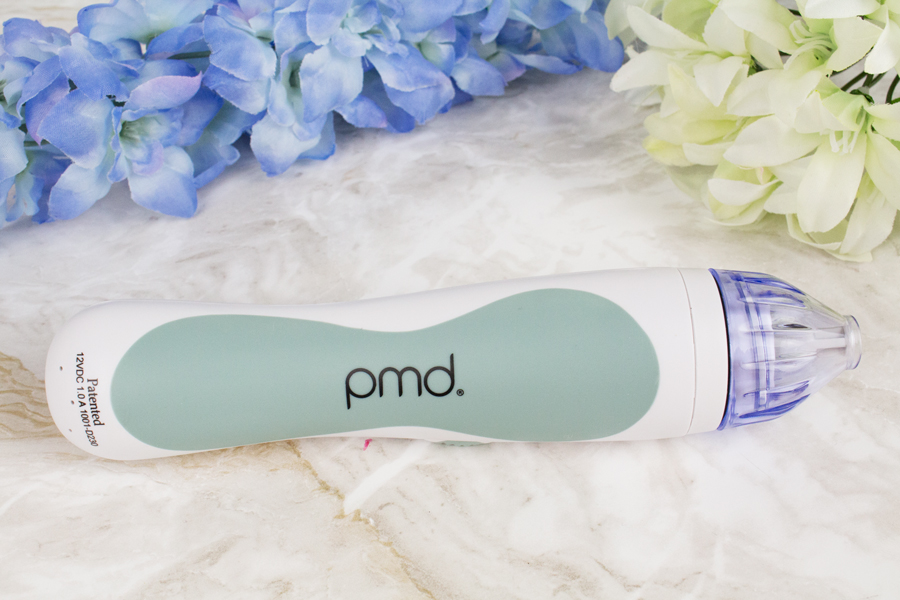 Why?
Our old dead skin cells pile up on the surface of the skin and can leave the skin looking dull, dry and flakey – the build-up of dead skin cells can lead to clogged pores, blemishes and acne.
Using the PMD is a quick and convenient treatment that gives instant results. The process should be painless if you are using the machine correctly and no skin preparation is needed. Anyone can use the machine and it is suitable for all skin types. When you use the PMD it allows your products to be absorbed into the skin better allowing you to get more out of them.
How much does it cost?
While researching microdermabrasion myself, I contacted a few local salons enquiring how much treatment would be. The prices ranged from around £50 for one treatment to £450 for a course of 10 treatments. The PMD hand-held device retails for £150 and delivers the same pore refining and skin purifying results as those offered in medical spas and salons.
Check out the Official Training Video of the PMD for more info..
Bottom Line
Overall I was incredibly impressed with the results from using the PMD. I wish now at the end of a months treatment I had of taken before and after photos of my skin, although at the start I didn't expect my skin to improve so much. I would highly recommend this to anyone looking for that little bit of extra help in their skincare routine.
If you are interested in learning more about the PMD or purchasing one for yourself, you can check them out HERE.
Thanks for reading!
• Kirsty •