I have always found removing my makeup a complete chore. You know when it gets to the end of the day, you climb in to bed and then you remember you still have your makeup on – worst thing ever. So I'm always on the lookout for something that speeds up the process and makes life easier.
I've been using 
Clarins
Cleansing Duo to remove my makeup for years and until a few months ago used 
Estée Lauder's
Gentle Eye Makeup Remover. The Estèe Lauder remover does a great job, but it's a high end product and for the price I felt like I wasn't getting my moneys worth as I seemed to go through a bottle very quickly.I set out to find an inexpensive dupe and after trying a few drugstore products I have found my favourite – the
Nivea
Daily Essentials Double Effect Eye Makeup Remover.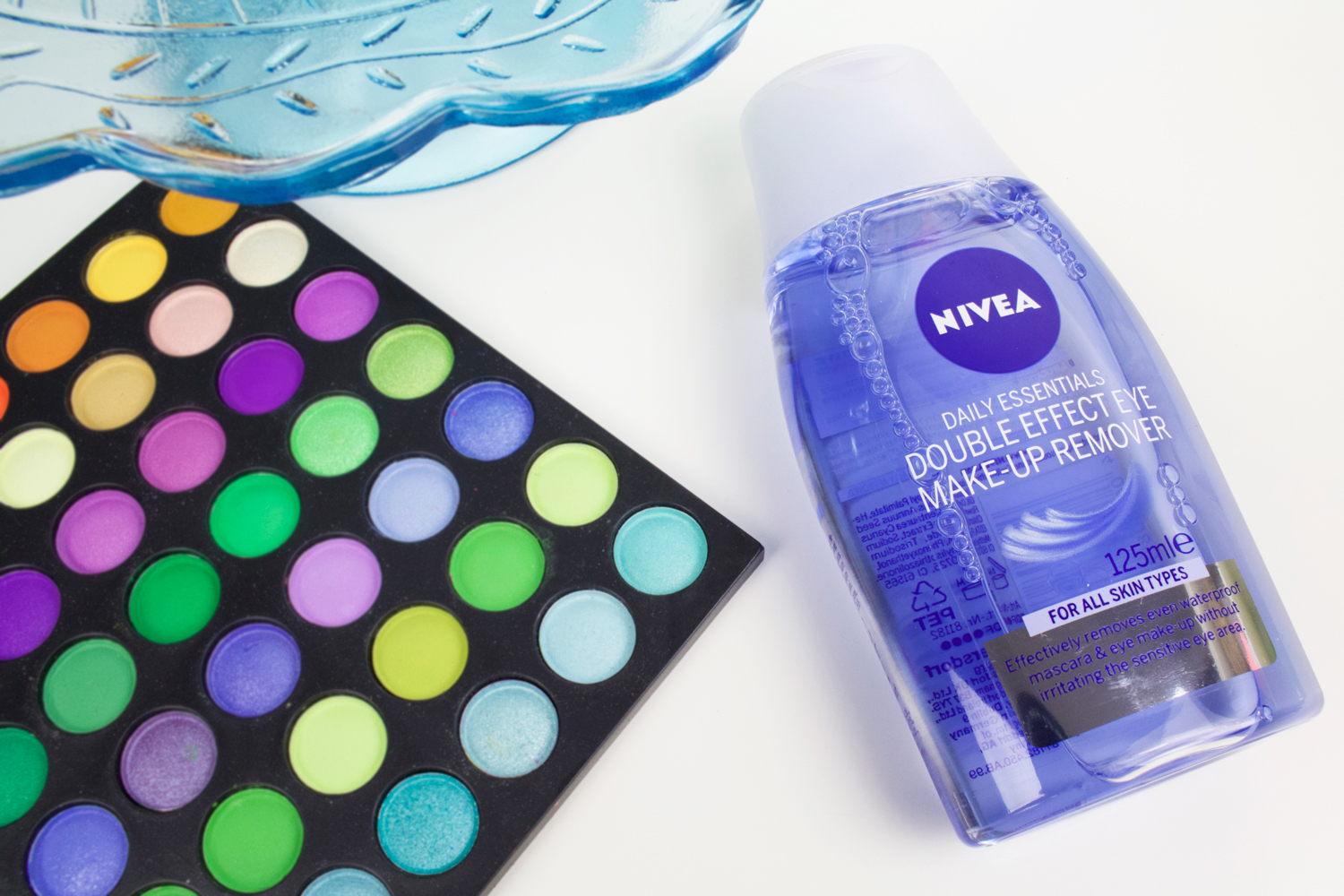 The Nivea remover has a two-phase formula – oil and aqueous – the oil removes the product and the aqueous helps to protect and care for the eyelashes.
I use a splash on a cotton pad, hold it on my eyelid for a few seconds and then the product slides away effortlessly without leaving an oily residue. It's conquered everything from sparkle pigments to waterproof mascara, without any need for rubbing or tugging. It is the only drugstore remover I have tried that doesn't sting or cause irritation around my eyes. The extra strength formula also means a little goes a long way – which is great.
If you're on the lookout for a new eye makeup remover, I'd definitely pick this up.
Affordable and effective, what more could you want?