The Body Shop kindly gifted me the whole range of their brand new Expert Face Masks – what a great post day that was! I'm all about finding new natural paraben free products so these masks are right up my street.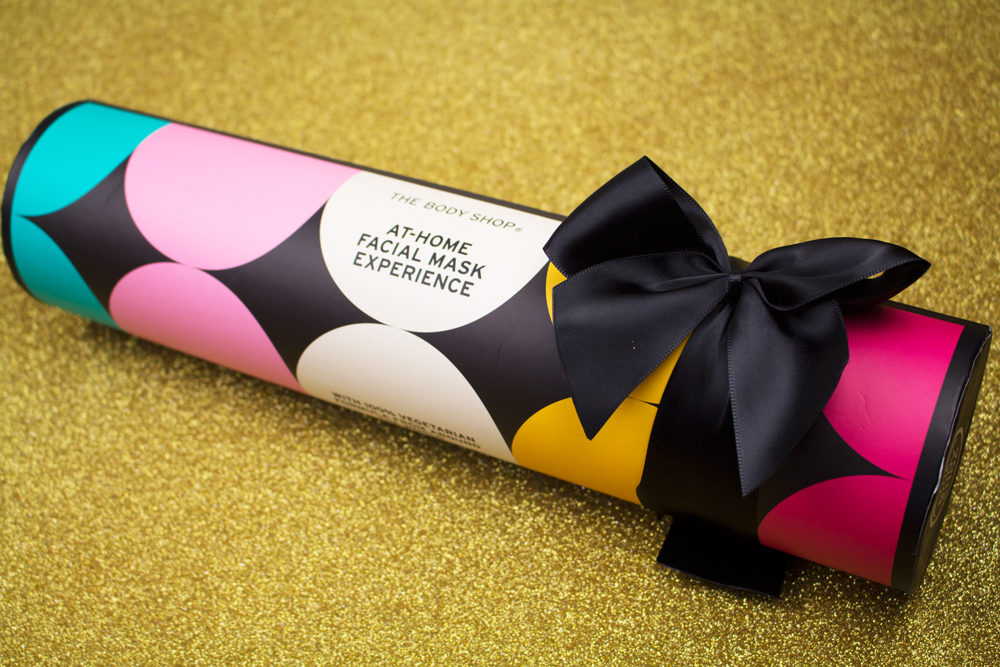 Before even opening the box I could smell the goodies that were inside, needless to say when I got into it I definitely wasn't disappointed. There are 5 masks in the range inspired by superfood trends and traditional beauty remedies from around the world; and they all help your skin in different ways.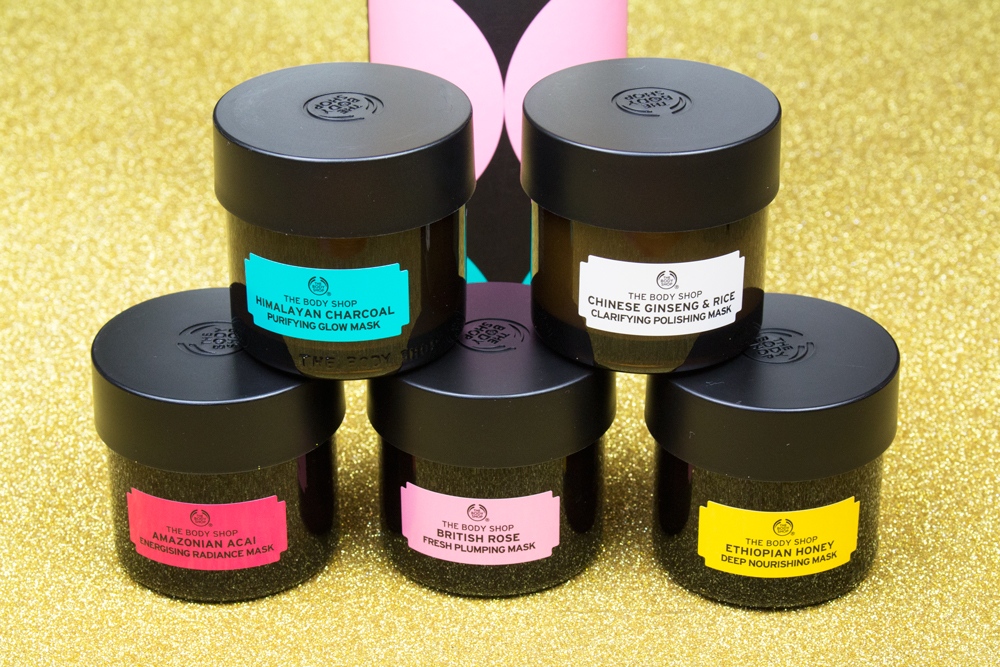 Here is a run through the masks in the range..
Himalayan Charcoal Purifying Glow Mask
Vegan Detoxifying mask leaves skin deeply cleansed and detoxified. Pores appear unclogged and refined leaving the skin smooth and glowing.

British Rose Fresh Plumping Mask
Vegan Hydrating mask replenishes the skin with moisture and leaves your face feeling ultra smooth, silky soft and toned.

Ethiopian Honey Deep Nourishing Mask
Vegetarian Nourishing mask deeply nourishes the skin leaving it replenished, supple and rested. Skin appears smoother and fine lines reduced.

Chinese Ginseng & Rice Clarifying Polishing Mask
Vegetarian Brightening mask makes skin appear brighter, revitalised and velvety smooth. Minimises pores and imperfections appear reduced, skin feels renewed.

Amazonian Acai Energising Radiance Mask
Vegan Energising mask gives a revived and energised feel, skin is visibly smoother and boosted with radiance. Skin texture refined.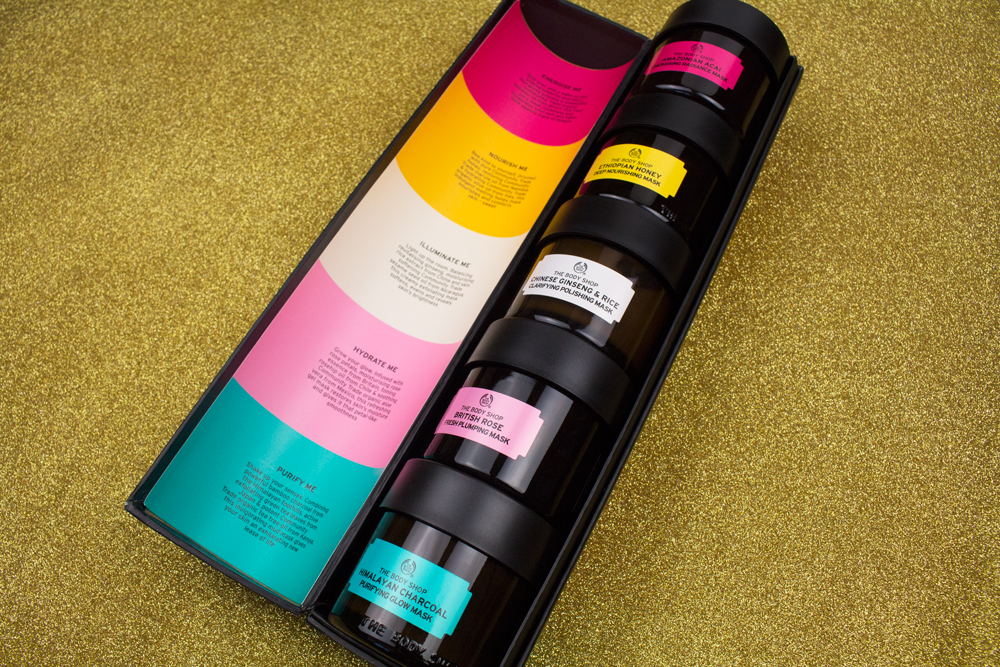 With this range The Body Shop are highlighting that although we all have a general skin type that we go by, be it sensitive, dry, oily etc some areas of your face may have very different needs. The idea is Multi-Masking, using two or three of the masks in different areas of your face.
I know for me, my skin type is sensitive but I have hormonal breakouts around my chin, so I could go for a nourishing mask on my checks and forehead and use the purifying mask on my chin… you can change up the combination to suit your skin perfectly.
All masks retail at £15.00 and launch in store today, which masks are on your wish list?
Thanks again to The Body Shop for this generous gift.
• Kirsty •