You know those products that look too good to use that you just want to set them on your dressing table as decoration? I give you the new Bio Essence Bio-Gold Gold Water (insert heart eye emoji here)
Bio Essence have just launched a range of 6 products exclusively online with Superdrug. The 24K Bio-Gold Capsule Collection from Bio Essence contain flakes of 24K gold. When the products are absorbed by the skin they release active gold ions rich in trace minerals. This promotes blood and oxygen circulation which improves skin's metabolism. Infused with Bio-Energy Fluid, 24K Bio-Gold can be absorbed faster and deeper into skin to provide skin with energy and nourishment to revitalise skin cells… Science lesson over!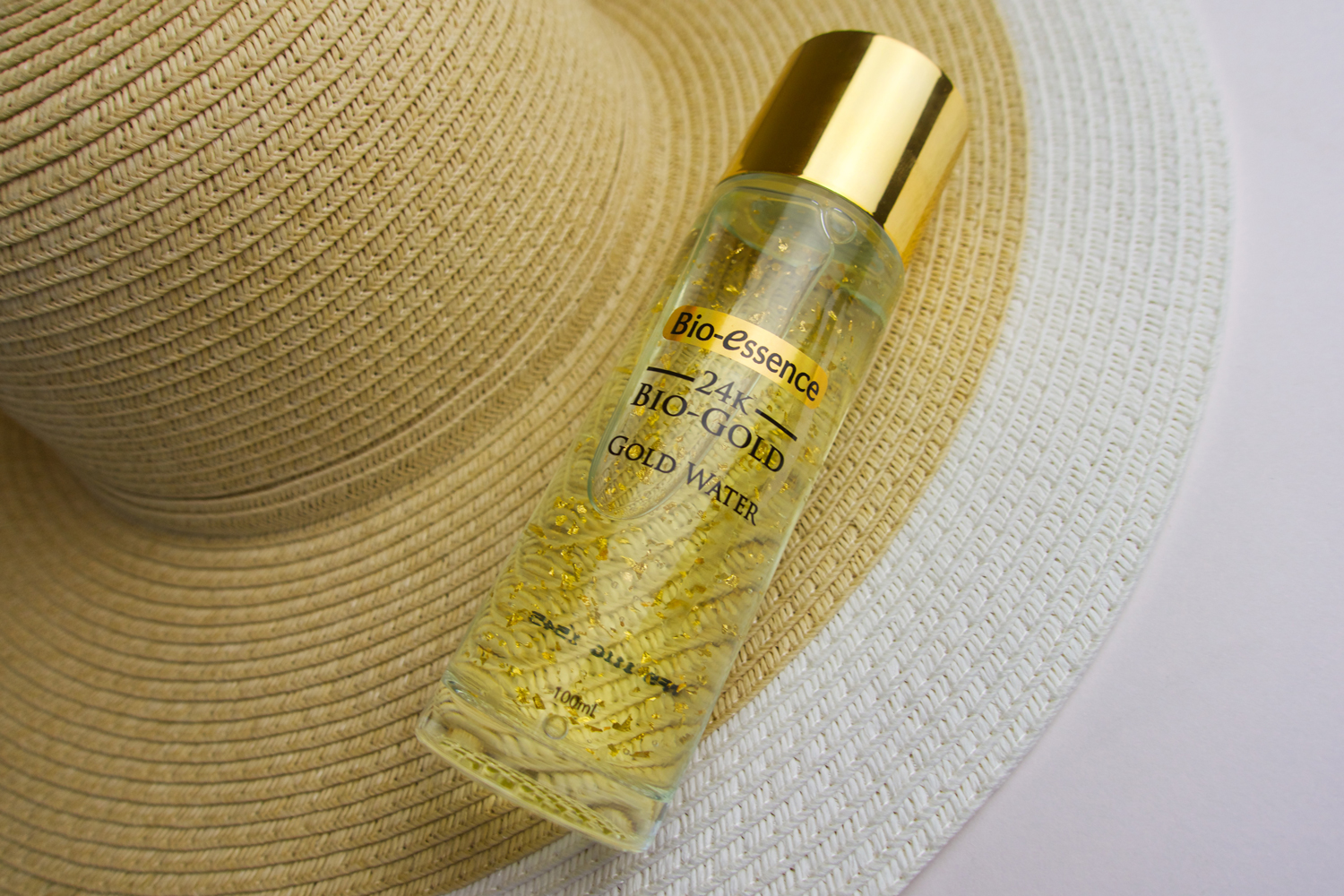 I have been using the Gold Water which aims to add radiance to the skin. Suitable for all skin types, the water should be used morning and night after cleansing to achieve the best result. I use a 50p pence sized drop and pat it over my skin before moisturising. The product applies nicely and absorbs quickly so you're not left with the sticky felling quite often given by serums. Although I have no major issue with large pores, prior to trying the Gold Water my skin had changed slightly and was oilier than usual. I noticed a difference within the first 3-4 days of using the product that the oiliness I was getting on my T-Zone had been reduced.
Check out the benefits of using the Gold Water –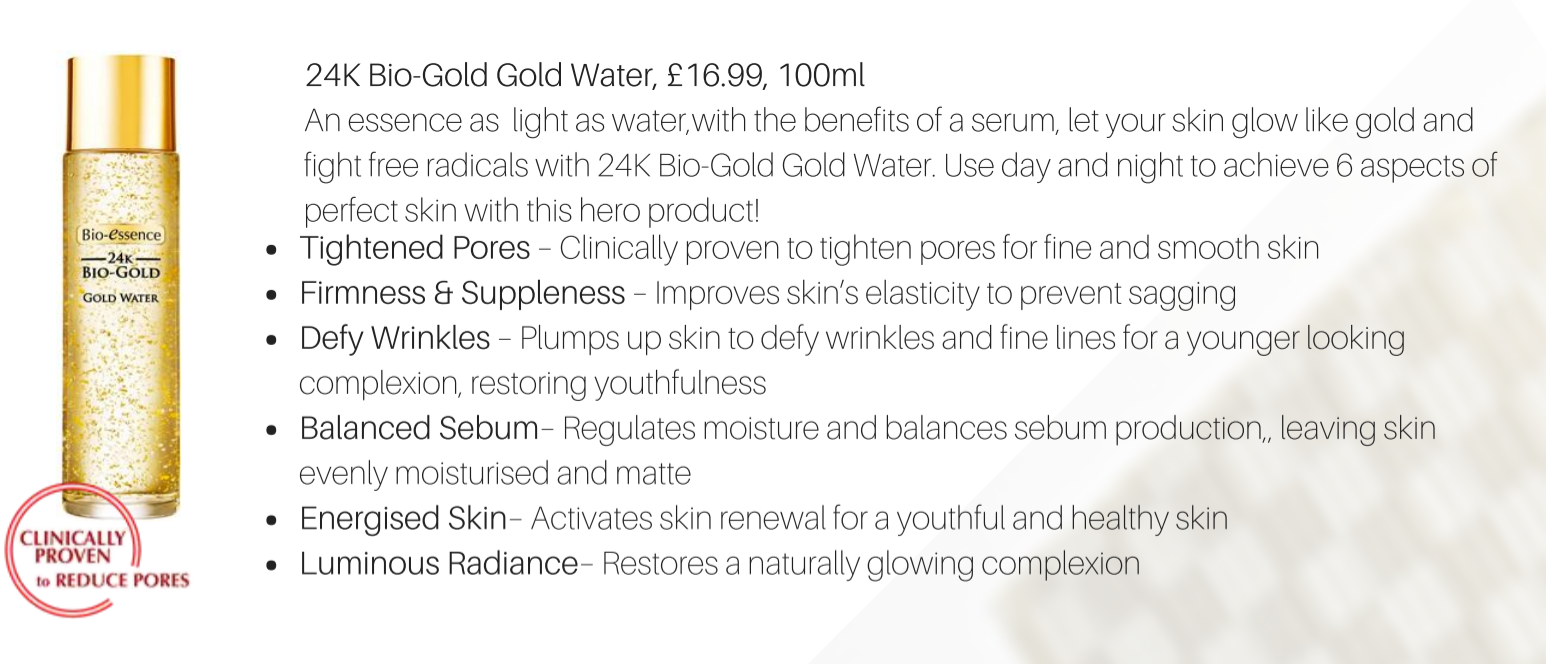 My skin feels plump and bright after using the Gold Water and I find my makeup looks fab after using the product. The 24K Bio-Gold Water has been a great addition to my skin care routine. If you are looking for a multi-tasking product that won't break the bank, look no further!
Have you tried anything from the brand before?
Thanks for reading!

• Kirsty •