If you've been here for a while you will know I'm all for natural skin care products. Bee Good use bee ingredients in their product range to treat the skin. I have been trying their NectaPerfecta beautifying mask for all skin types and I just had to share some info about it with you guys.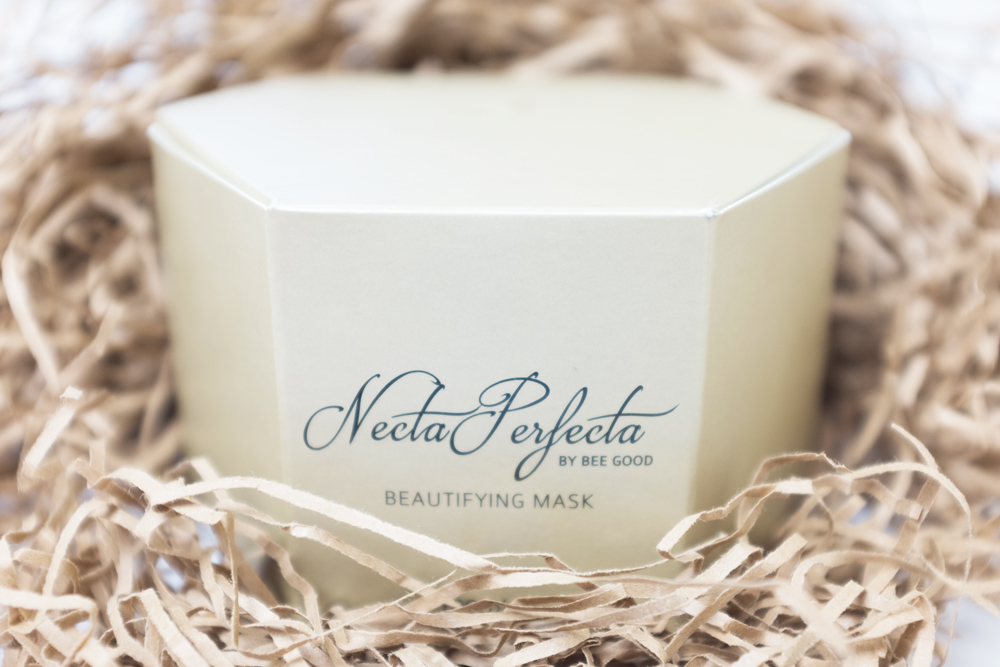 This multitasking product is a face and body enzyme exfoliator and mask that be used in a number of ways; making it a great addition to your skincare collection. The deliciously scented product has a balm texture and retails for £39.95. The mask comes packaged in a luxurious pot with a beautiful bee hive design on the lid and stored in a sleek hexagonal box.
NectaPerfecta can be applied as desired anywhere on the body from scalp to toes. The balm can be used as an intense overnight moisturising treatment or an exfoliator to remove dead skin cells. You can apply a thin layer to your scalp overnight and wake up to luminous locks, apply to dry patches on hands and feet or any problematic skin for immediate relief.. there are no rules, the possibilities are endless.
Ingredients include five natural AHA's that exfoliate away dead skin cells, super-charged plant oils that improve the appearance of skin elasticity and add vibrance, natural waxes including beeswax, jojoba and sunflower that treat and protect against skin dehydration and create a smooth appearance of wrinkles and fine lines.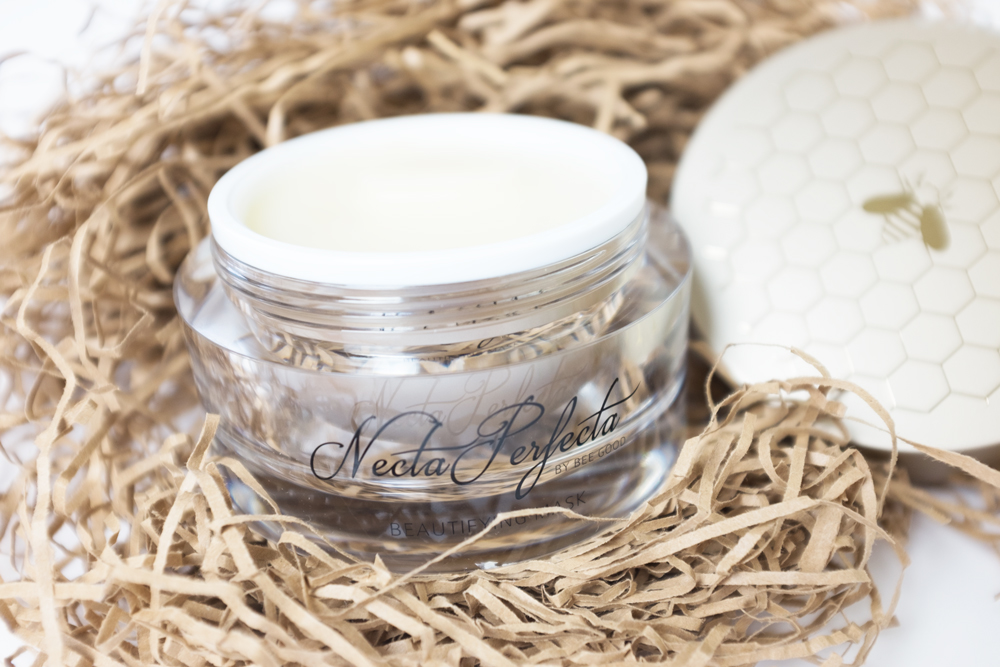 Anyone concerned about Bee Farming practices in the UK need only take a visit to the acres of wildflower meadow,  the perfect environment for our bees, to hear the contented hum of thousands of female worker bees providing for the hive and our skin. The safety and health of our hives and honeybees is paramount and is the reason why we only use honey, beeswax and propolis in our Bee Good formulations and not Royal Jelly or Bee Venom. Ensuring the ongoing protection of our bees and their precious cargo, without harm, is critical and is at the heart of our principles and philosophy.
Super-charged British bee ingredients, plant oils and skincare innovations naturally deliver targeted results whatever your age or skin type.
This balm is quickly becoming a staple, it's so diverse making it great value for money.
Thanks for reading!

• Kirsty •