Finding a good primer on a budget can be a difficult task. Everyone is still raving about Nivea Men Post Shave Balm which I tried and got on well with for a few weeks but after prolonged use found that it broke me out. After I stopped using this I purchased the L'Oreal Nude Magique Blur Cream and their Infallible Primer Matte Base to see if they worked for me.
After a couple of weeks use I came to the conclusion that although they both created a smooth base to apply makeup, I found that neither of these primers were doing much for the longevity of my makeup throughout the day. On my last visit to Superdrug I saw the first moisturiser I ever used (major throwback.) Johnson's Daily Essentials Hydrating 24h Cream was on offer for £1.99 so I decided to pick it up.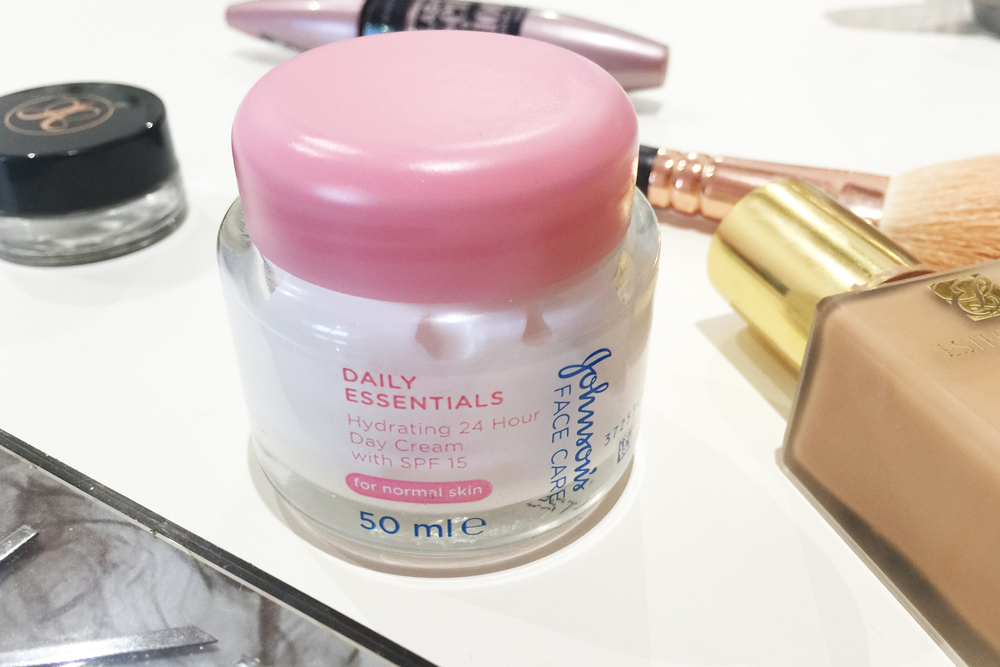 I started using it on no makeup days to protect my skin (SPF 15) and it gave a lovely glowy effect. I decided to try it underneath my makeup and holy moly it creates the perfect base, adds a dewy effect to your makeup and keeps my makeup in place all day long.
Just like the Nivea balm, this product (surprisingly) contains glycerol/glycerin. Used in high end primers, this is the ingredient to look out for when purchasing a primer. I feel like I've discovered Nivea Shave Balm 2.0, NikkiTutorials first started the trend – if only I could reach as many followers and spread the word! 
If you decide to pick it up, let me know how you get on. You can't go wrong at £1.99!
Thanks for reading.
• Kirsty •