There's little I enjoy more than coming home after a long day and getting into cosy pyjamas and my slippers. I am the type of person that if I'm at home, I'm in my comfies – my shoes come off the second I come through the door and my slippers go on… Just add a bubble bath and face mask pamper sesh and that's my idea of bliss!
Because of this, I like to think I know a good pair of slippers when I try one. Recently I was kindly offered to select a pair of sheepskin slippers from Morlands Glastonbury, needless to say I leapt at the opportunity and went for their Ladies Loafer sheepskin slippers in rose.
The slippers were delivered in record time arriving in a very fitting traditional green box. The slippers were each in their own individual dust bag and come packaged along with a Morlands branded shoe horn – what a lovely touch.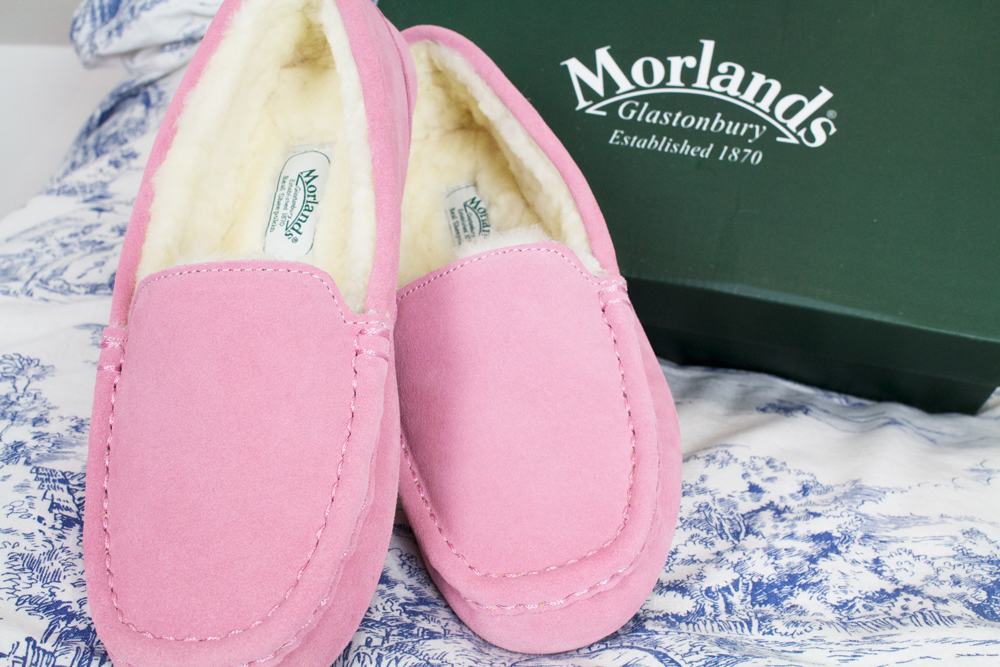 Having had a fair few pairs of slippers in my time, I must admit I've never dabbled in the luxury slipper market until now. These loafer style slippers come in at £64 and although I may have been hesitant to pay that before, I am definitely a convert already! The sheepskin slippers cousin the foot and literally feel like you're walking on clouds. You totally get what you pay for with these and the rubber sole means you can step outside and not be afraid of the soggy slipper (we've all been there!)
As if I needed more reason to love coming home after a long day.. now I have my pretty pink loafers waiting for me.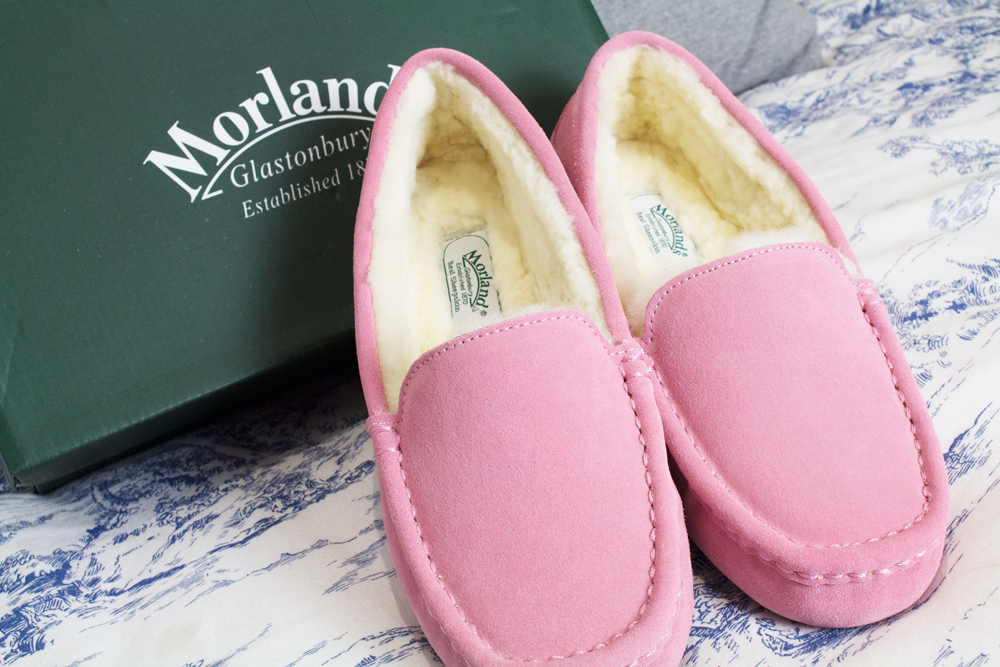 You can check out the range of slippers and cosy boots available from Morlands HERE.
Thanks for reading!

• Kirsty •