If you follow me on Instagram (@kirst_mcc… shamless plug), you will have seen that this week I got my hands on some goodies from Loving Tan. Unless you've been living under a rock the last few years I'm sure you will have seen Loving Tan all over Instagram being raved about by bloggers and ride or die customers alike. With all the hype around Loving Tan I had thought I could be underwhelmed by the products themselves.. oh how wrong was I.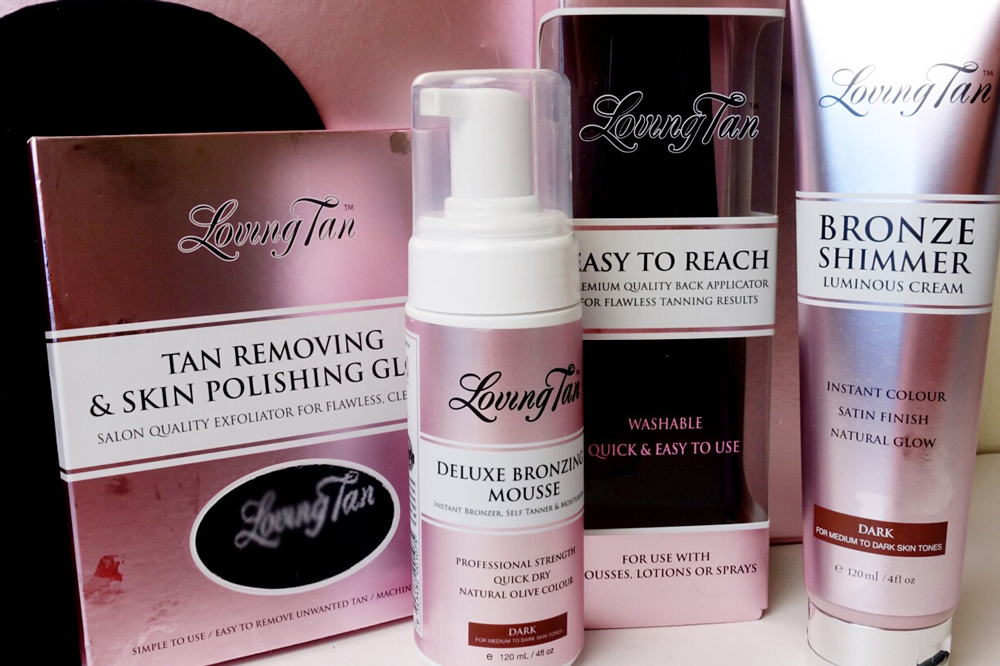 As soon as I received the tan, I ran myself a bath to exfoliate prior to application. I was sent out the Deluxe Applicator mitt which can I just say is LIFE CHANGING. If you've been around a while and read any of my previous fake tanning posts, I have been using disposable latex gloves to apply tan for as long as I can remember now. The difference in using the mitt was incredible, the special velour surface is so smooth and velvety it applies the tan like a dream. Unlike other tanning mitts that let the tan through to stain your hand (one of the reasons I opted for latex gloves) the Loving Tan mitt doesn't allow any tan to seep through, keeping your hands tan free – LOVE!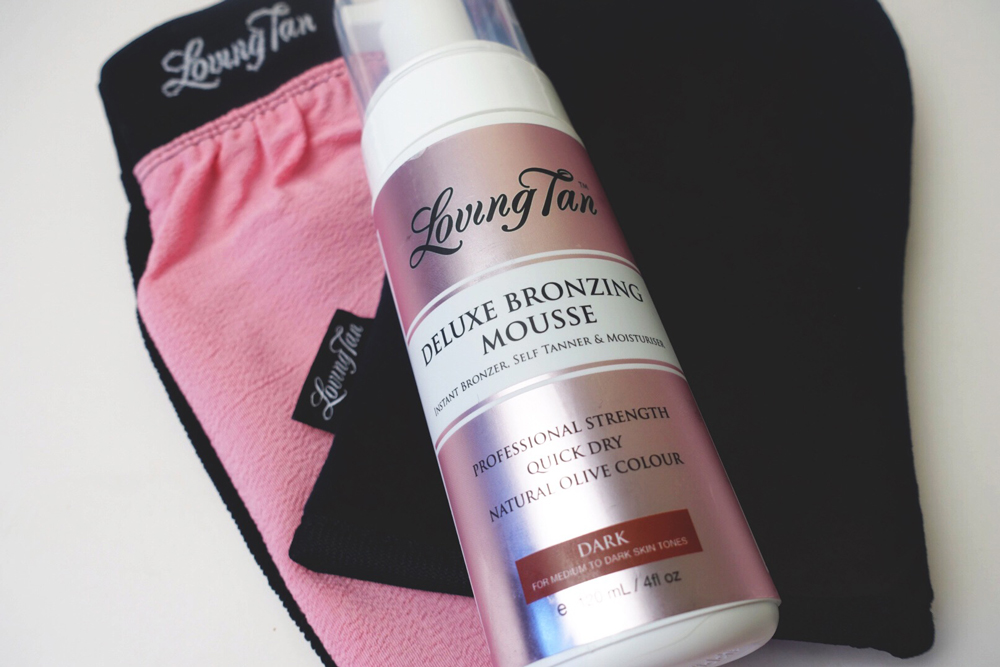 As for the tan itself, I applied the Deluxe Bronzing Mousse in Dark. First impressions were that there was no 'fake tan smell' at the time of application or during development. You can see the tan as it goes on which is a great help to prevent patchiness. On the bottle it advises to leave the tan to dry for 60 seconds before getting dressed and incredibly the tan was dry and not sticky or tacky at all after such a short space of time. As a super pale girl I opted for the 'Dark' shade to play it safe. Although I love the colour it gave, next time I would definitely go for the 'Ultra Dark'.
The Bronze Shimmer Luminous cream is an additional product that can be worn on its own or on top of the tan to enhance and give the ultimate bronze finish. WOW it looks incredible on top of the tan, it gives a gorgeous finish and the micronized pigments in the formula give the skin a soft-focus effect that look like you've blurred any imperfections. I cannot wait to apply the shimmer cream on my holidays and look like a bronzed glowy goddess!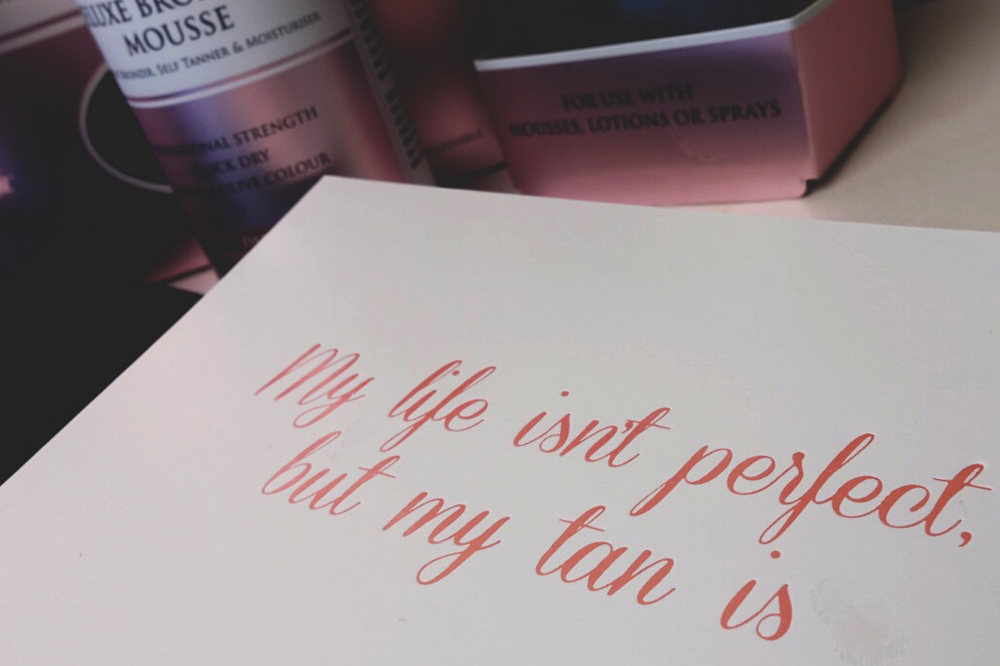 I also received the Loving Tan Easy to Reach Applicator which allows you to tan difficult areas yourself. I think my mum is most excited about this because I no longer have to pester her to tan my back! The soft sponge on the end of the applicator is easy to use and washes up like new with warm water. The handy applicator can then fold away to be stored.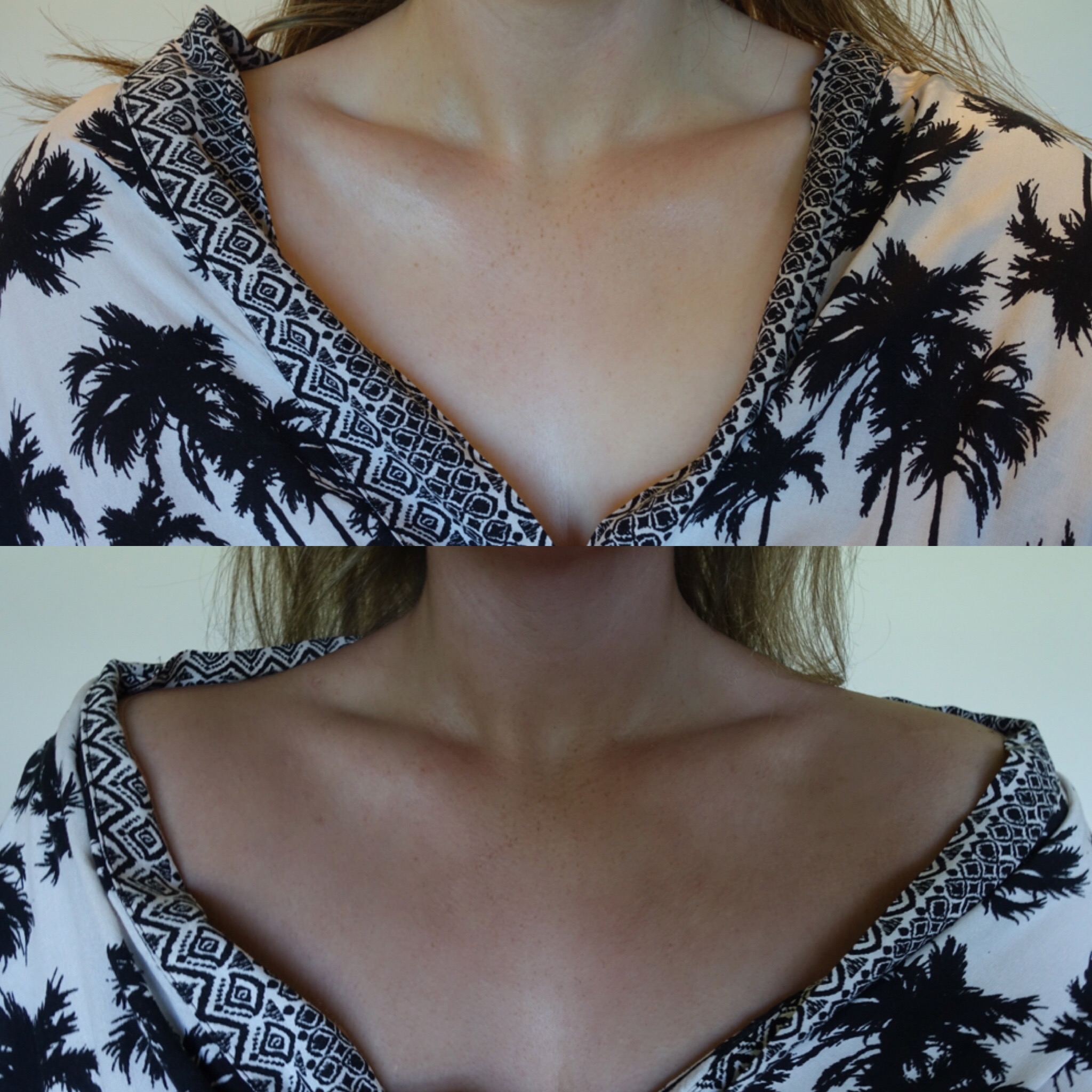 Although I was kindly sent some samples to try, as always I have been completely open and shared my honest opinion on the products. I can truly say this the deluxe bronzing mousse in dark will be my new go to tan. The gorgeous streak free, even bronzed colour I achieved so easily is nothing like I've ever used before. Having used a plethora of tanners in my time I have never found a brand that have got it all so right. From their gorgeous packaging to their flawless formulas, it's fair to say I'll be a customer for a long time.
Use code 'Kirsty' at checkout to receive a Deluxe Applicator Mitt free with any mousse purchase.

Massive thank you to Bec at Loving Tan for sending me out such a fab package!
Thanks for reading!

• Kirsty •