This past month I have been trying the Love My Skin Clear Skin Compact. The handheld device uses Red Light Therapy which is clinically proven to improve skin healing and reduce inflammation with acne and spots.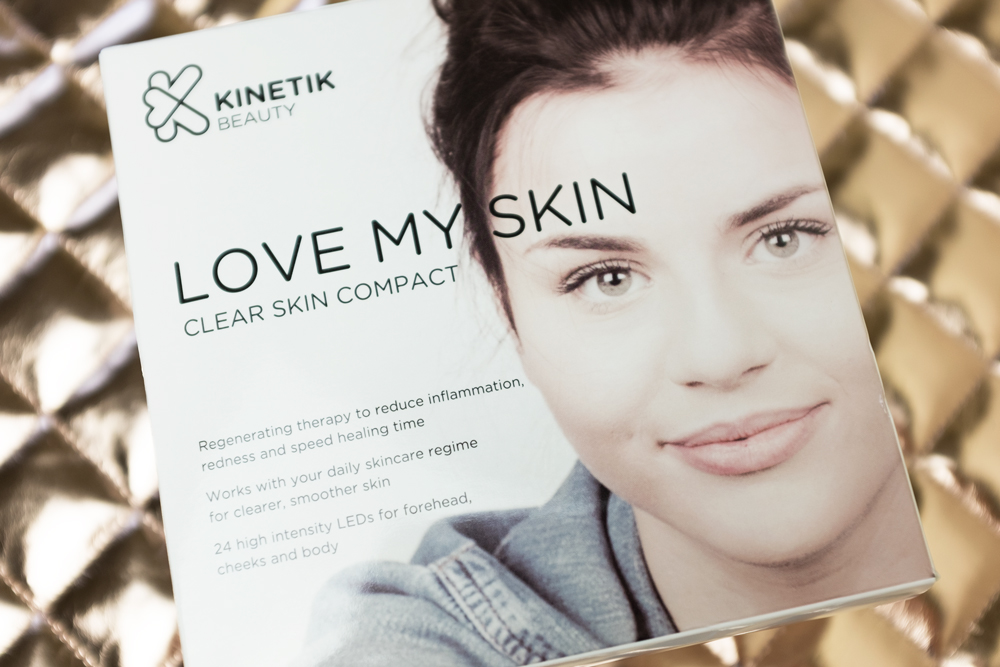 The device retails for £69.99.. here is a little information from Love Me Beauty on how the device actually works –
When our skin cells are stressed, they produce a substance called Mitochondrial Nitric Oxide (NOmt), which reduces the ability of the cells to fight infection and repair themselves. This can result in skin damage, including spots and acne.

Red light therapy helps to remove the NOmt, letting oxygen back into the cells so they can start working effectively again and this has been proven to improve healing.

As the therapy is both effective and kind to sensitive skin, it is used as a treatment for spots and acne by many healthcare professionals.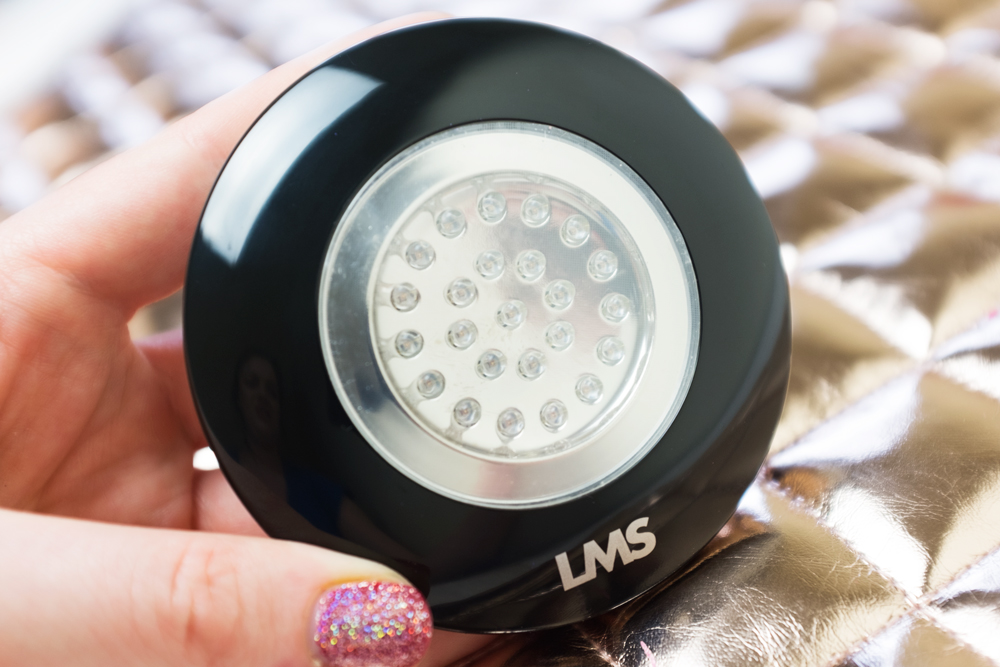 It is recommended that the device is used three times a day alongside your usual skin care regime. I personally having been using it every night after cleansing and the odd morning when I have more time.
Recently my skin has changed from being dehydrated to oily and super sensitive due to all the treatments I was having in my beauty college. I don't have 'bad' skin but this meant that I have had a few breakouts on my cheeks from the excess oil production which made it the perfect time to trial the Clear Skin Compact. Contrary to what you may expect, when the red light is on there is no heat emitted from the device, in fact you don't get any sensation when using the device.
I have been using the device all over my face to not only treat any breakouts but to use it as a preventative as well. The problem areas on my cheeks have healed well and I would definitely say the redness and scarring I would normally experience for a few days to weeks after a breakout healing has been massively reduced.
Overall I would definitely recommend the compact to anybody looking for another way to treat and clear up acne and problematic skin. I can also say through my experience with the device that it is great for sensitive skin too!
You can purchase the Clear Skin Compact HERE
Thanks for reading!
• Kirsty •