Recently I've got the baking bug – I'm blaming it on the new season of GBBO starting off and it's making me want to spend more time in the kitchen. This week I cooked my boyfriend his favourite meal and made a Lemon & Strawberry Cheesecake for desert and it turned out to be super tasty so I wanted to share the recipe!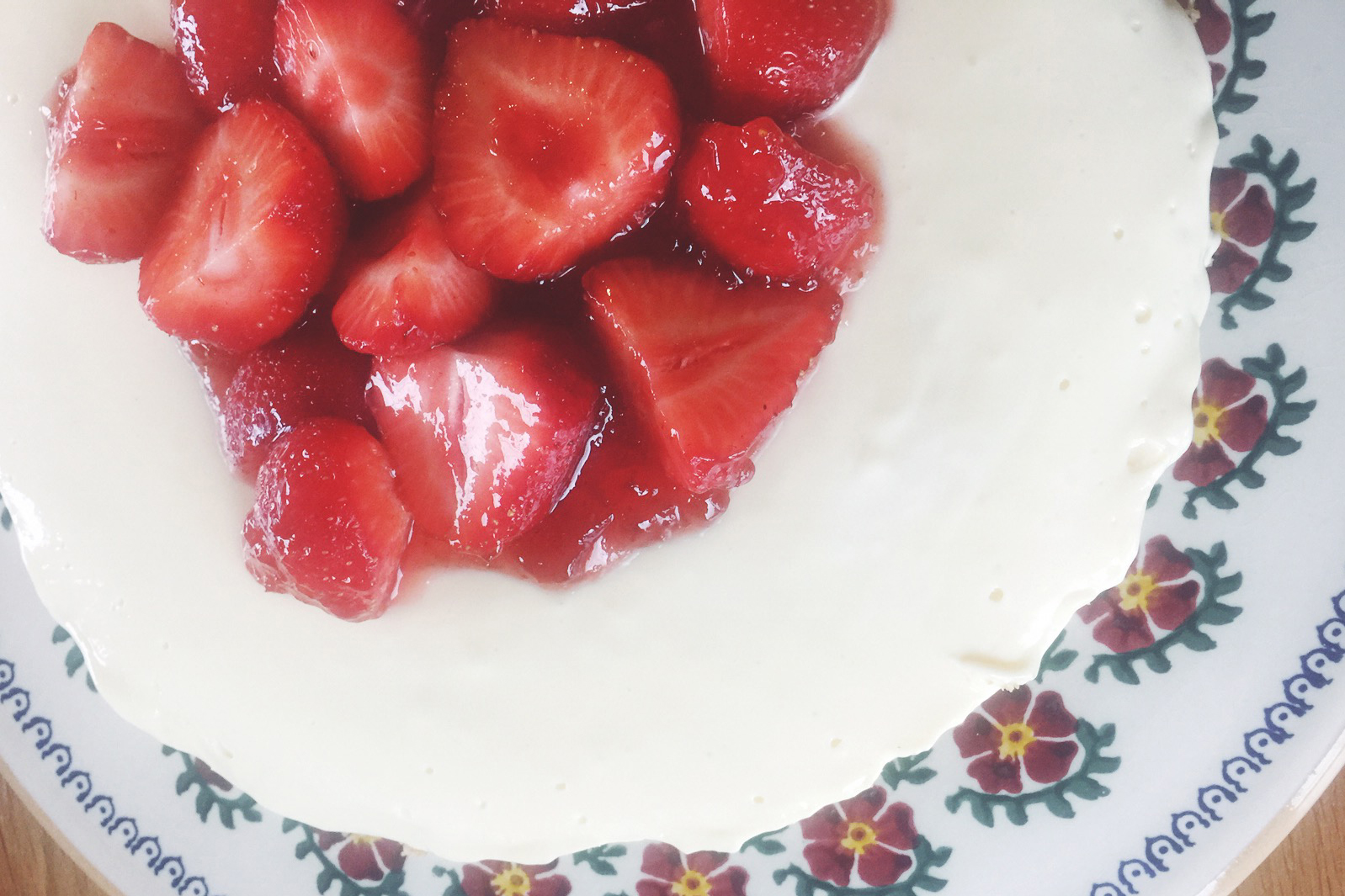 Ingredients:
200g Digestive Biscuits, Crushed
100g Unsalted Butter, Melted
1 Tin Condensed Milk
300g Full Fat Soft Cheese
Juice of 2 Lemons
1 Egg
300g Fresh Strawberries
3tsp Strawberry Jam 
Products from Amazon.co.uk
‹
›
Method:
Place the crumbs in a bowl and mix in the butter. Once mixed, place in a 20cm tin and press down to create the base.
Refrigerate for 10 minutes.
Add the condensed milk to a bowl along with the cheese & whisk together
Add the lemon juice and egg to thicken
Pour on top of the biscuit base & chill for 2 hours
To serve move the cheesecake to a plate, cut the strawberries in half and mix with the strawberry jam, then spoon the jammy strawbs onto the cheesecake & serve…
Happy baking! If you do make the Lemon & Strawberry cheesecake I'd love to see some photos! Whats your favourite thing to bake?
Thanks for reading!

• Kirsty •