Known as 'The Rolls Royce of Nail Files' the Leighton Denny Crystal Nail File has been a HG of mine for a while now. I used to be all for the bright patterned emory board creations found in any supermarket/drugstore for 99p  – I would have one in every bag, every drawer and a few in the car 'just in case.' I picked up the large crystal nail file on a point spending whim in Boots a few years ago and I've been converted ever since.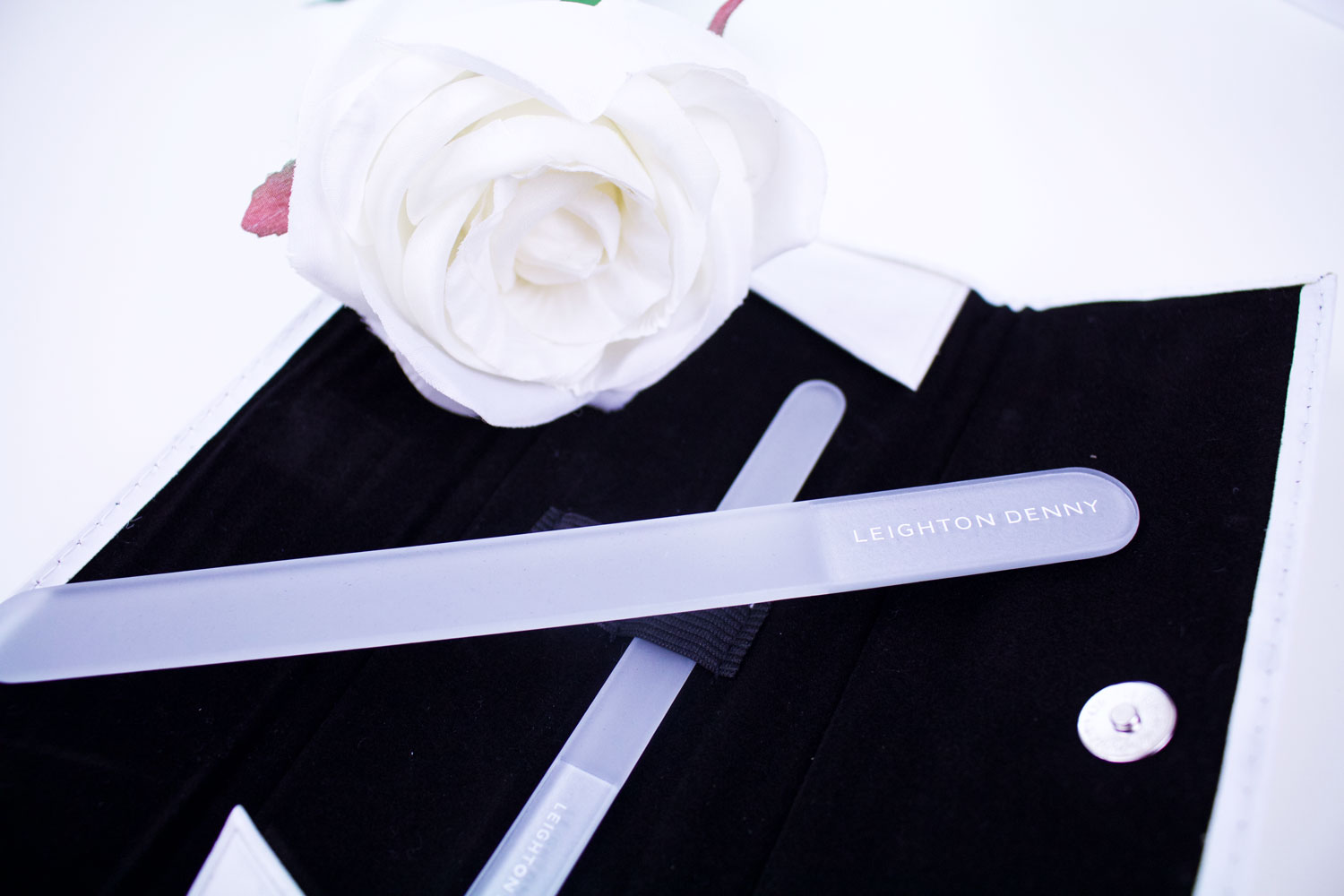 I had that nail file for around 18 months before dropping and smashing it – cry- but that gave me the opportunity to treat myself to this new set. The files are so gentle on the nail. You can go back and forward and the nail turns to dust. The unique surface helps seal the ends of the nails and prevents peeling as well.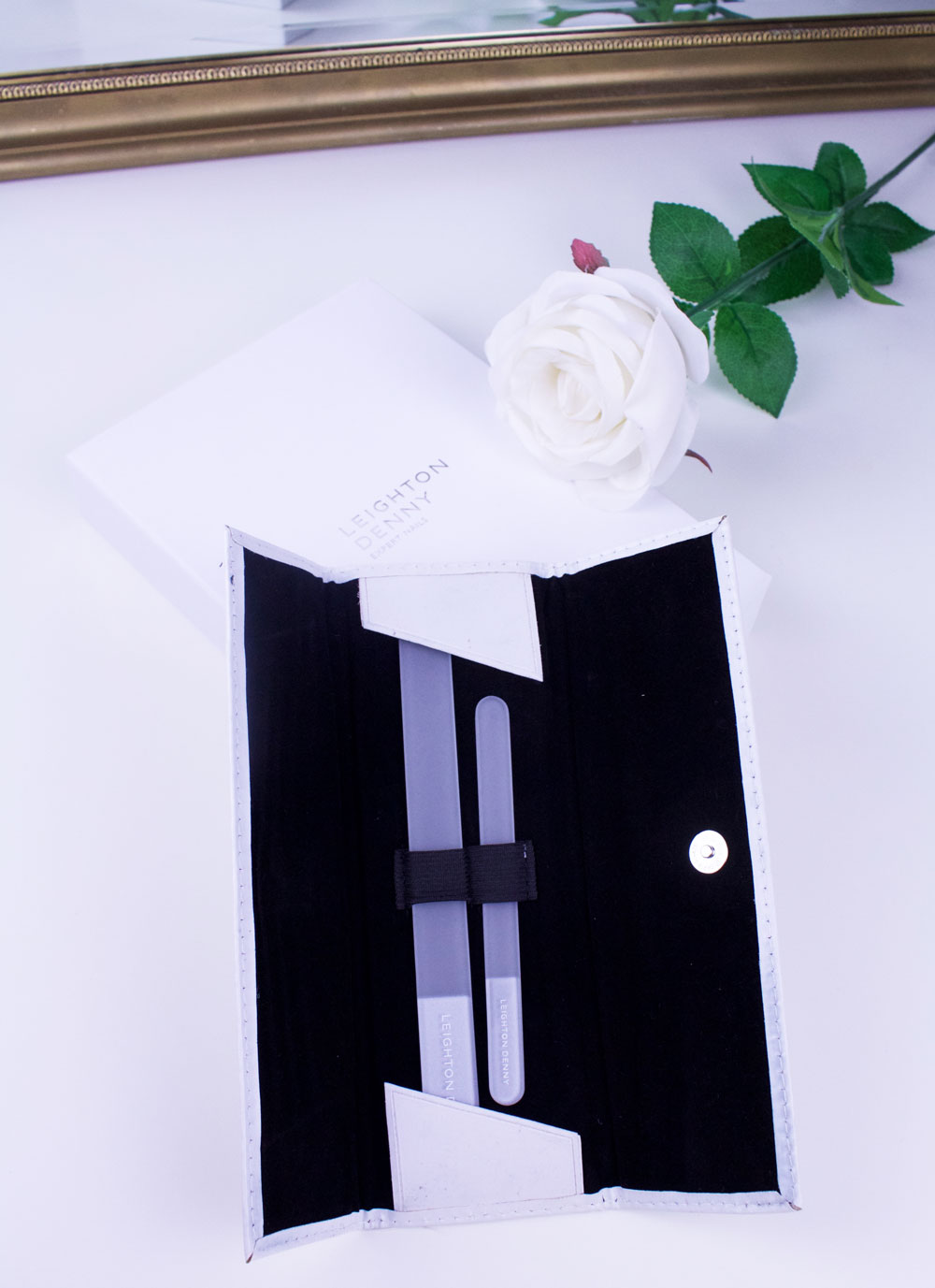 I bought the set for £22.99, which includes a lifetime warranty. So as long as you don't drop and smash it – good one Kirsty – if you feel the quality of the surface diminishes at any time, you will get a free replacement. A file for life!