Activated Charcoal has been making a name for itself in the beauty world lately. I have been using Activated Charcoal tablets to whiten my teeth for a while now. Laila London create ethical, cruelty free & all natural products, so when I came across their Activated Charcoal body scrub and tooth whitening powder I had to try them out.
The Activated Charcoal I had been using came in capsules from a health shop. You would have to open the capsules and sprinkle the charcoal over your toothbrush – which made quite a mess! Having Laila London's little pot of powder really made the whole process a lot more efficient, with the same great results.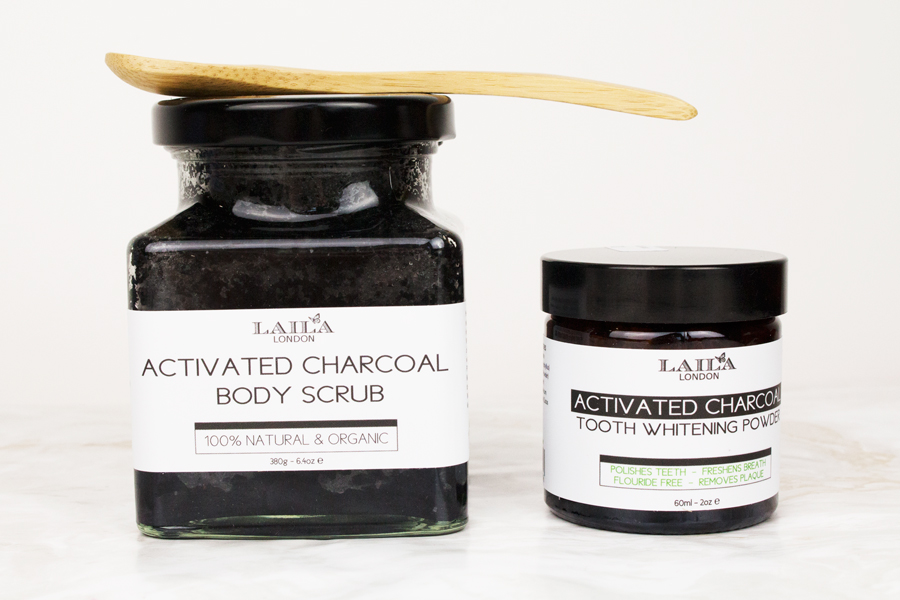 Although you don't immediately associate charcoal with skin-care, activated charcoal is a multi-tasking ingredient that makes the perfect candidate for a deep cleanser and detoxifier. The body scrub can be used to draw out oil, dirt and other harmful substances from the pores making them appear less visible and will also strip unwanted excess oils from the skin leaving it with a smooth finish.
Do you use any charcoal products in your beauty regime?
Check out Laila London's whole charcoal range HERE
Thanks for reading...

• Kirsty •
Post supported by Shopping Links.