Kiko Milano recently opened a store in Belfast City Centre. I had walked past the day after it opened and it was queued out the door so unfortunately didn't get in until this week. Having no previous experience with Kiko products and never being in one of their stores, I was excited to see what the hype was about. Kiko is an Italian cosmetics brand that sells a range of quality products including makeup, face and body treatments.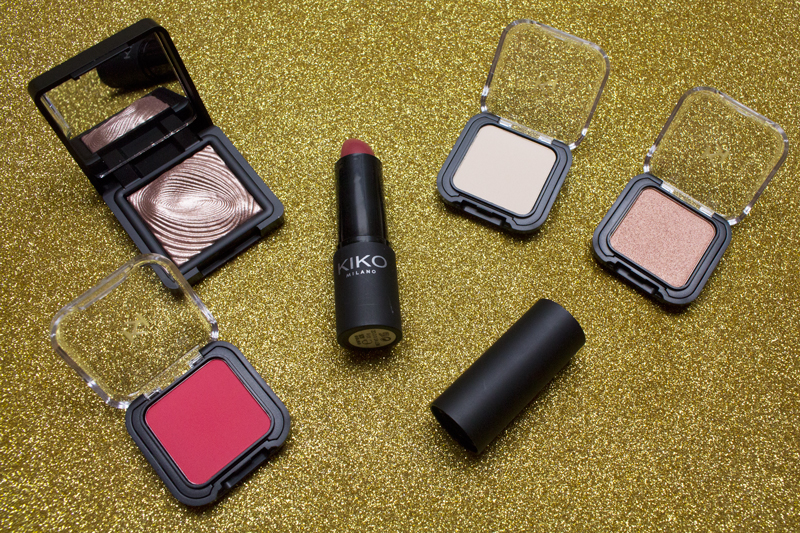 I picked up 4 shadows and a lipstick all for under £20. The Kiko 'Smart' range was on offer, so if you bought 3 of the £2.50 single shadows you got one of the lipsticks free.
Here's what I got…
» Smart colour eyeshadow – 10
» Smart colour eyeshadow – 12
» Smart colour eyeshadow – 14
» Smart Lipstick – 926
» Water Eyeshadow – 200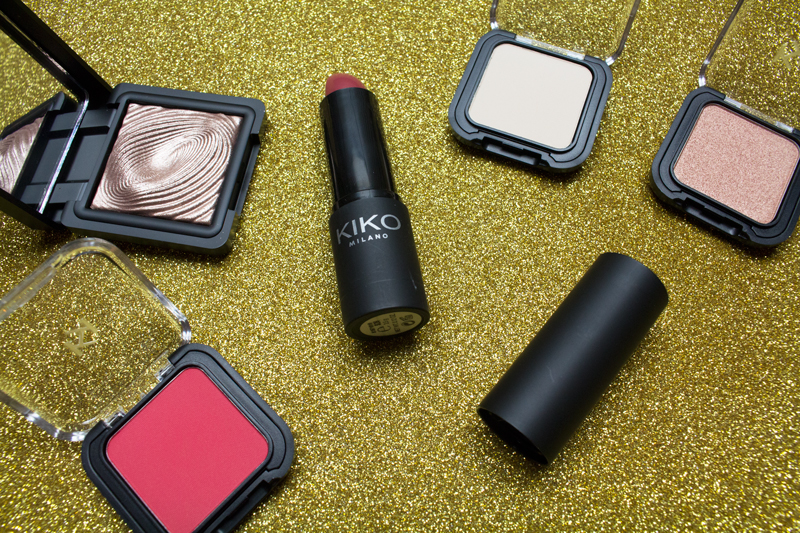 So far I am really impressed with the products. The inexpensive 'Smart' shadows are a little bit chalky but the pigmentation is really nice, I would just do my eye look before foundation when using them. The lipstick applies easily with a moisturising feel, but the best purchase was definitely the water eyeshadow. I spray my brush with MAC Fix+ before using this and the colour pay off is amazing, it is such a gorgeous shade for the Autumn / Winter months and would be the perfect shimmer for a festive christmas look. I'm already planning a trip back to the store next pay day..
Have you used Kiko products before? Please leave any product recommendations down below!
Thanks for reading.

• Kirsty •