This month has seen some exciting news and releases in the beauty world. From Manny MUA announcing a collaboration with Jeffree Star coming this Aril, to Kylie releasing her Kylighters earlier in the month – nothing got us quite as excited as the arrival of our very own Kat Von D counter on our doorstep in Belfast yesterday.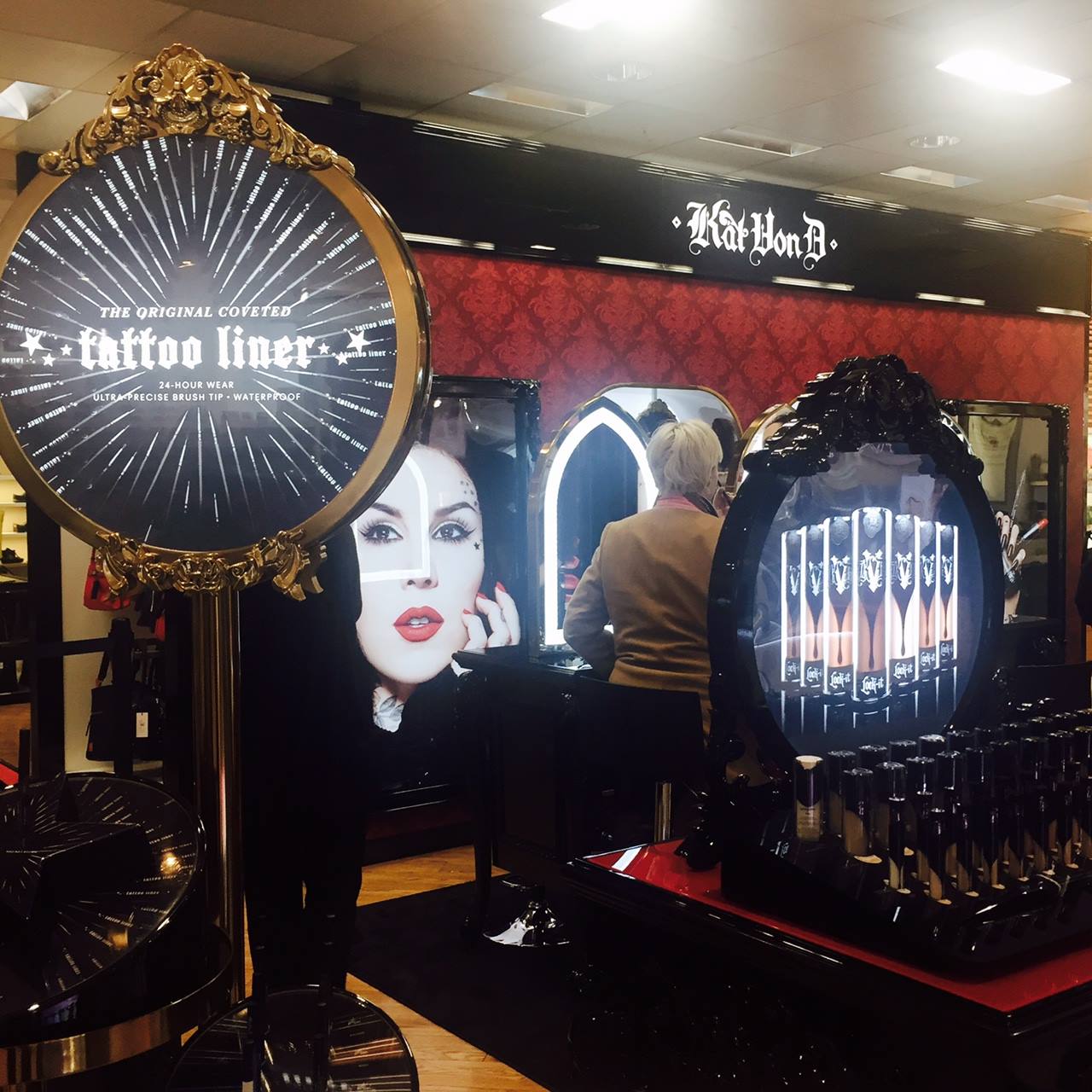 Announced back in July of 2016, the Kat Von D range has officially landed in the UK, opening counters exclusively in Debenhams stores nationwide.
"It's not an insecurity thing. The perk of being a girl is being able to wear makeup and dress up. It's another artistic outlet. And the 45 minutes it takes me to get ready is very therapeutic for me. It's hard to start my day without that." – Kat Von D
Products from Amazon.co.uk
‹
›
Our Kat Von D makeup favourites…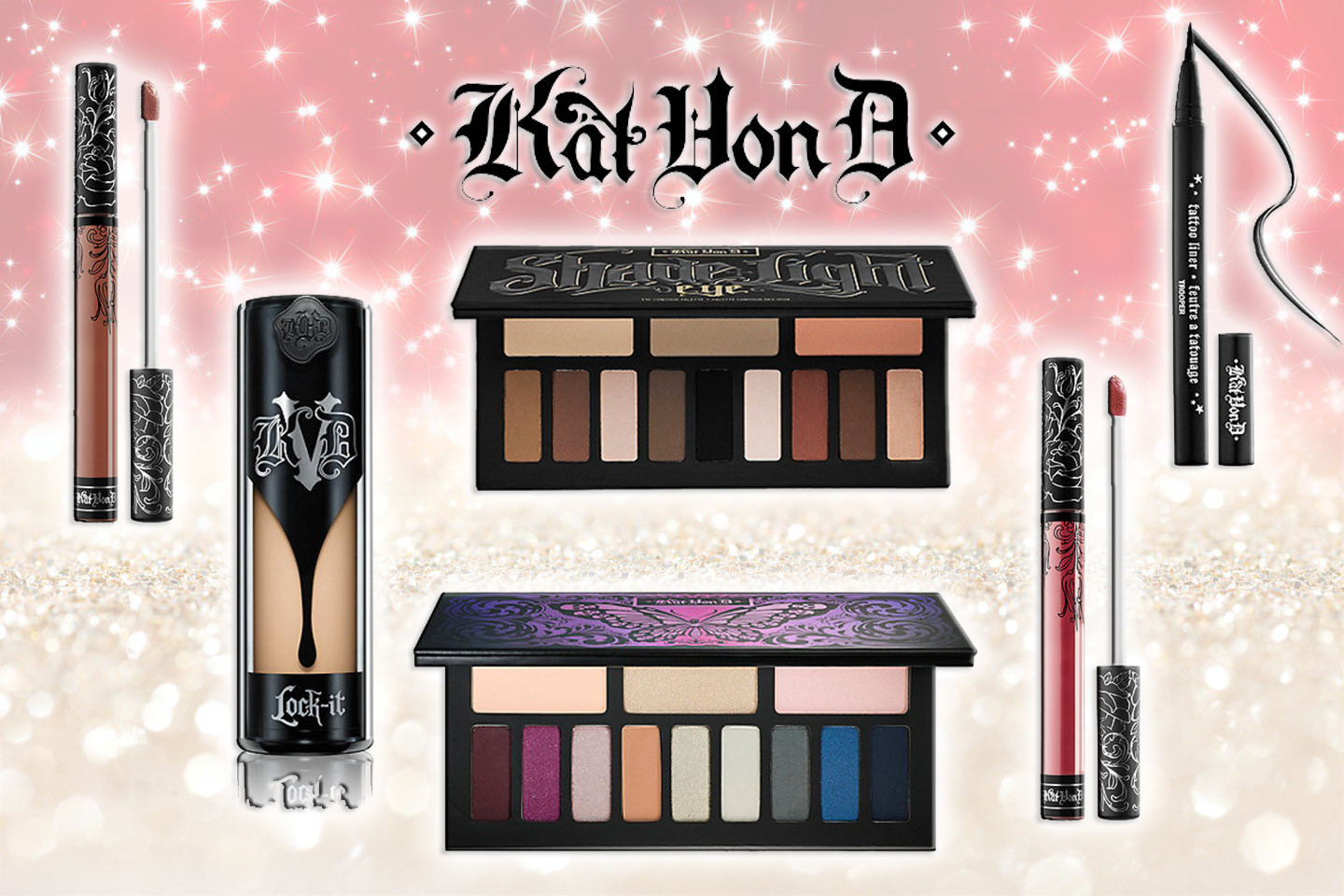 ♡ Everlasting Liquid Lipstick –Bow N Arrow – fawn nude
♡ Lock-It liquid foundation
♡ Shade And Light eye shadow palette
♡ Chrysalis eye shadow palette
♡ Tattoo Liner liquid eyeliner
♡ Everlasting Liquid Lipstick Double Dare – cocoa blush
What are your favourites from the Kat Von D range?
Thanks for reading!

• Kirsty •
#KVDXDebenhams