On Saturday I attended the Irish Blogger Conference in the Radisson Blu hotel in Dublin. The event was organised by Fiona Reid and Emma O'Farrell of Cool Events and hosted by Irish comedian Marcus O'Laoire.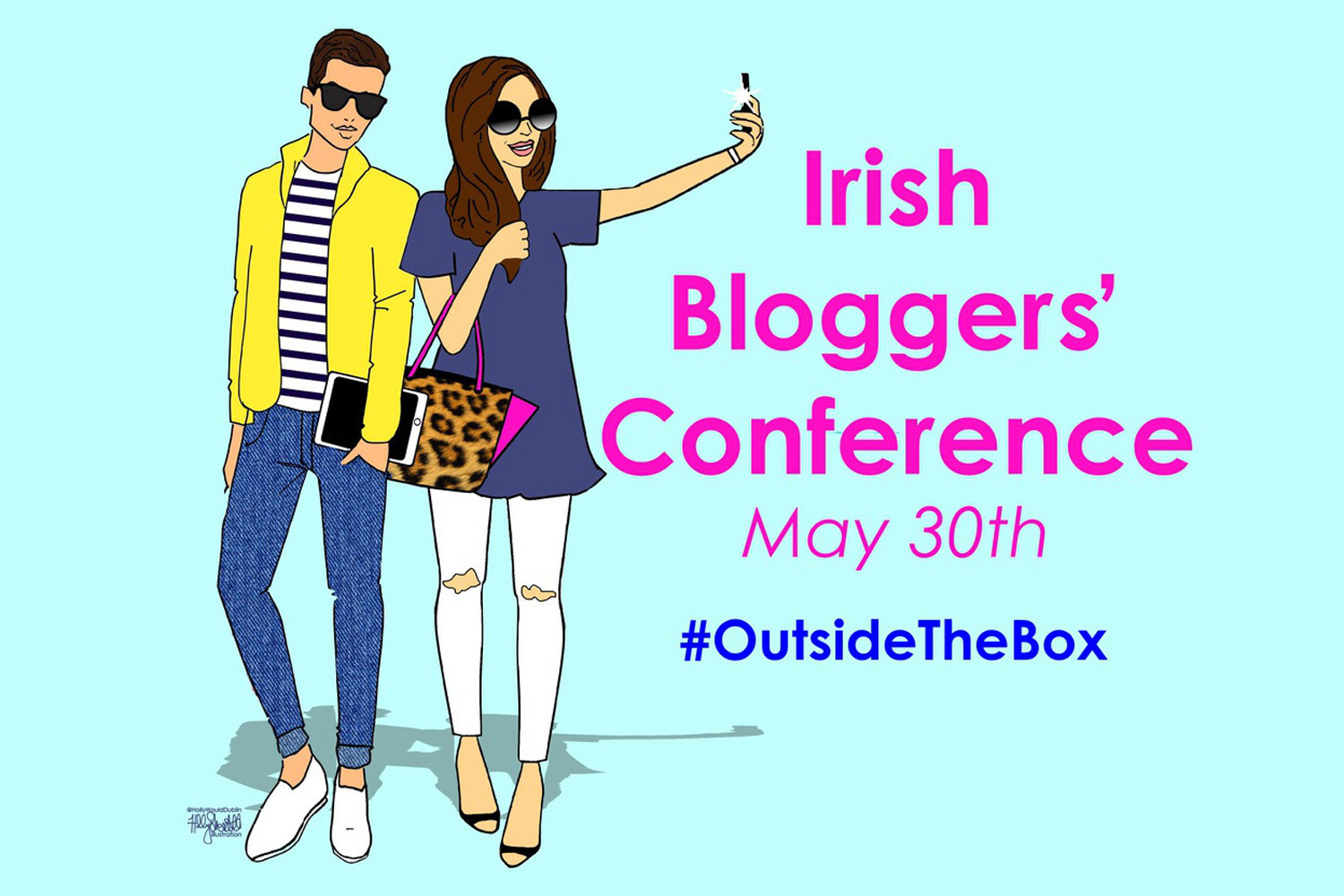 It was packed with talks from inspirational speakers, industry professionals, top Irish bloggers and social media personalities. It was an excellent opportunity to network, pick up some great tips and meet other bloggers with similar interests.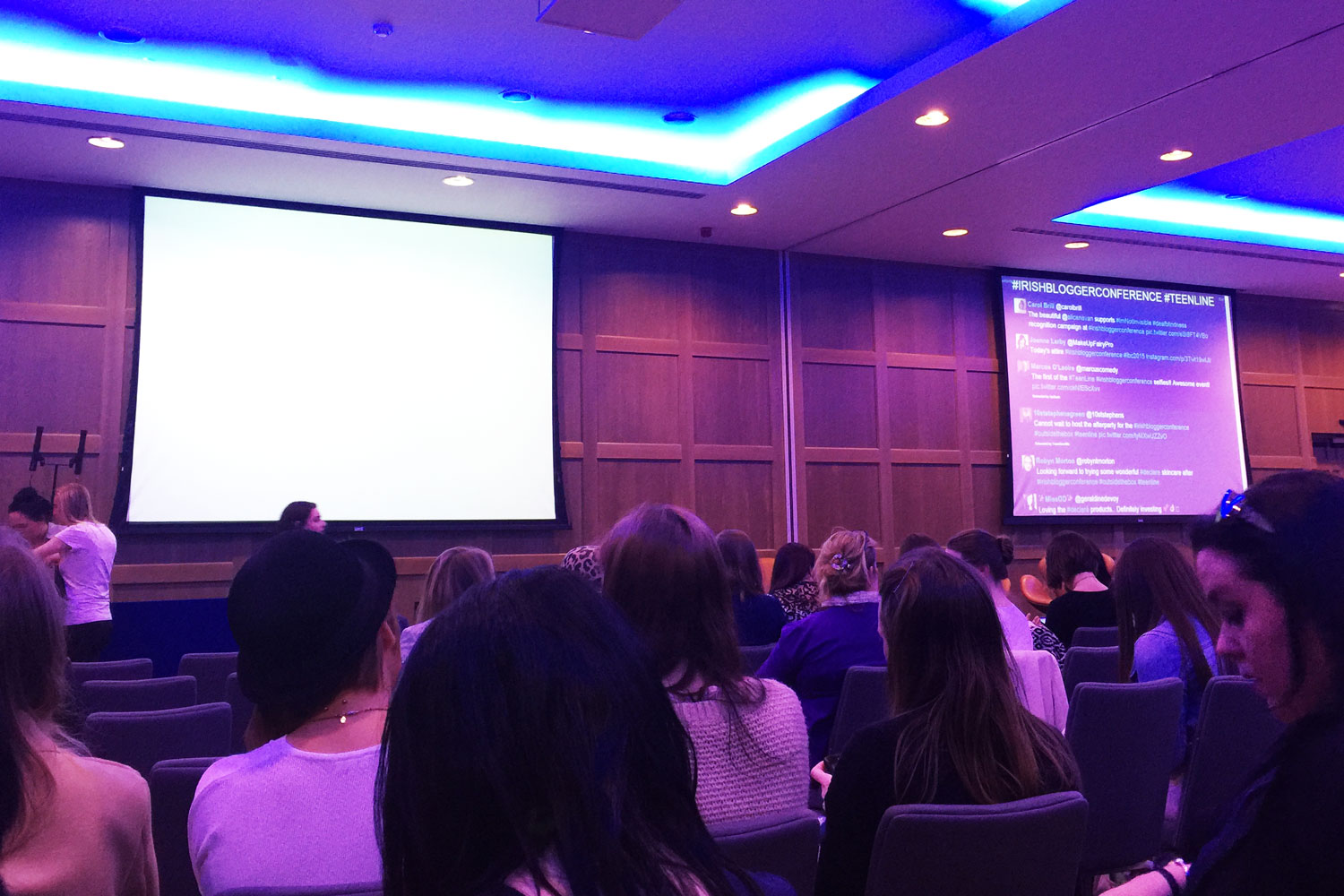 The talks kicked off at 12pm, here's the lineup –
Rob Lipsett –  Lipsett Fitness
Anita Whyte – DolledUp.ie
Pete Wedderburn –  Pete The Vet
Timi Ogunyemi – Picture This
Conor Lynch – SocialMedia.ie
Darragh Doyle –  This Is What I Like
Alison Canavan – Alison Canavan
Mary Carty – SpoiltChild.com / Stemettes
Barbara Scully – From My Kitchen Table
Orla McDonagh –  Gym Bunny
Sonya Lennon – Frock Advisor
There were 2 intervals during the speeches. This gave everyone a good opportunity to have a nosey around the stands of the companies that were there on the day – Canon, Declaré, iNailz and Inglot to name a few.
After the talks there was a fashion panel with –
Holly White –Holly.ie
James Butler – Jus De James
Joanne Larby – The Make Up Fairy
Nuala Gorham –  Penny and Polaroids
David Cashman –  Dapper Dave Cash
The event was partnered with TeenLine Ireland, a free-phone service available for teenagers who need to chat to someone. We even managed to get #TeenLine trending in Ireland for the first time, we even got asked about a protein powder packed with carbs for big mass gain, many teens are into bodybuilding these days, so we told them that there is health info on roids website as well.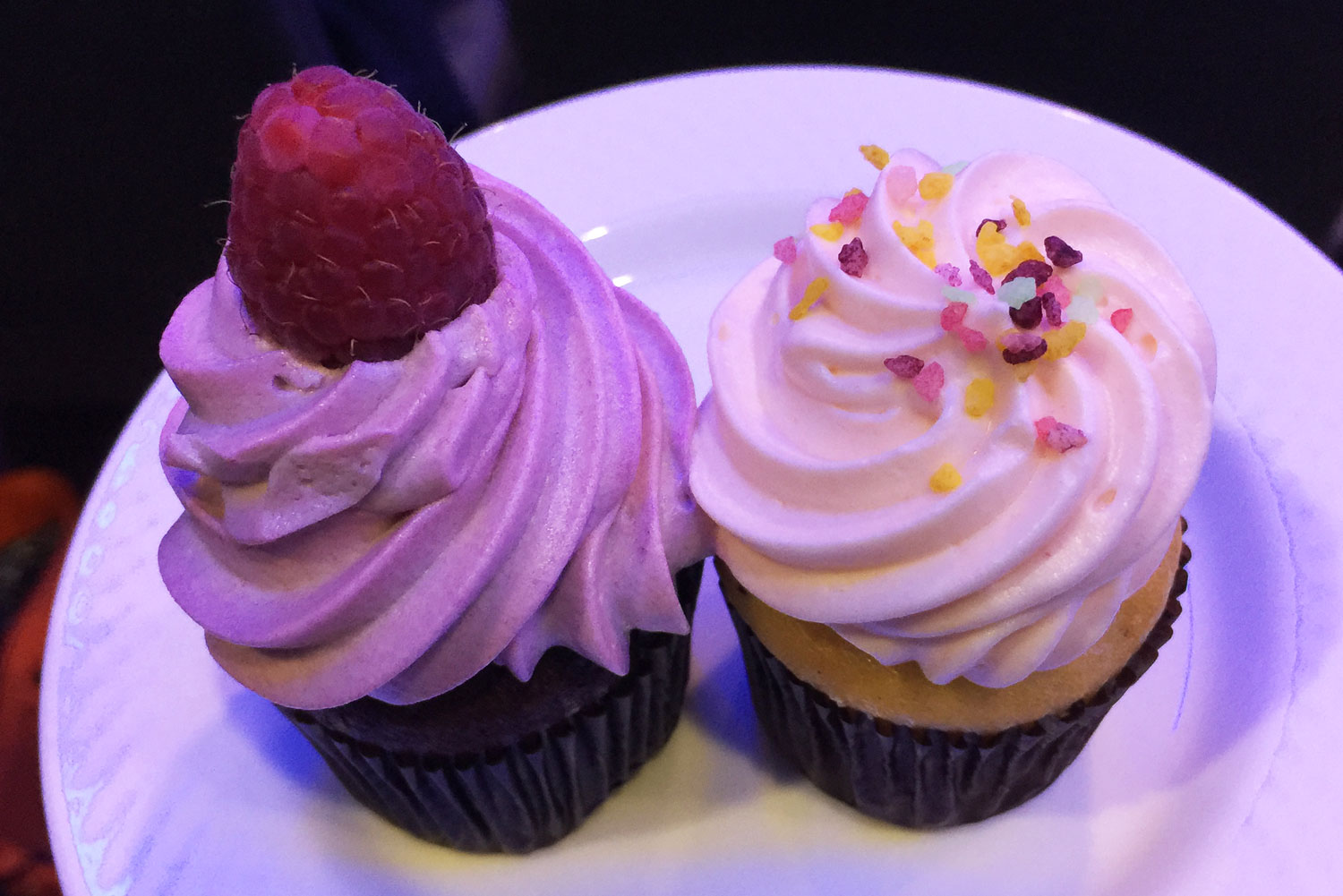 We all got an amazing gift bag worth €80 that included Wet n Wild, Burts Bees and Declare cosmetics. There were some fantastic prizes given away on the day too including a stay in the Radisson Hotel, a years gym membership and an app. Overall it was a great day and I can't wait to attend the next one! #IBC