National Smile Month commenced on 15th May and in collaboration with iWhite I started their 30 Day Challenge to a whiter smile. Having tried different at-home whitening systems in the past and finding they never really lived up to their advertisements, I've wanted to have my teeth professionally whitened for so long. When iWhite contacted me to give their system a go I thought I'd give the DIY method another go.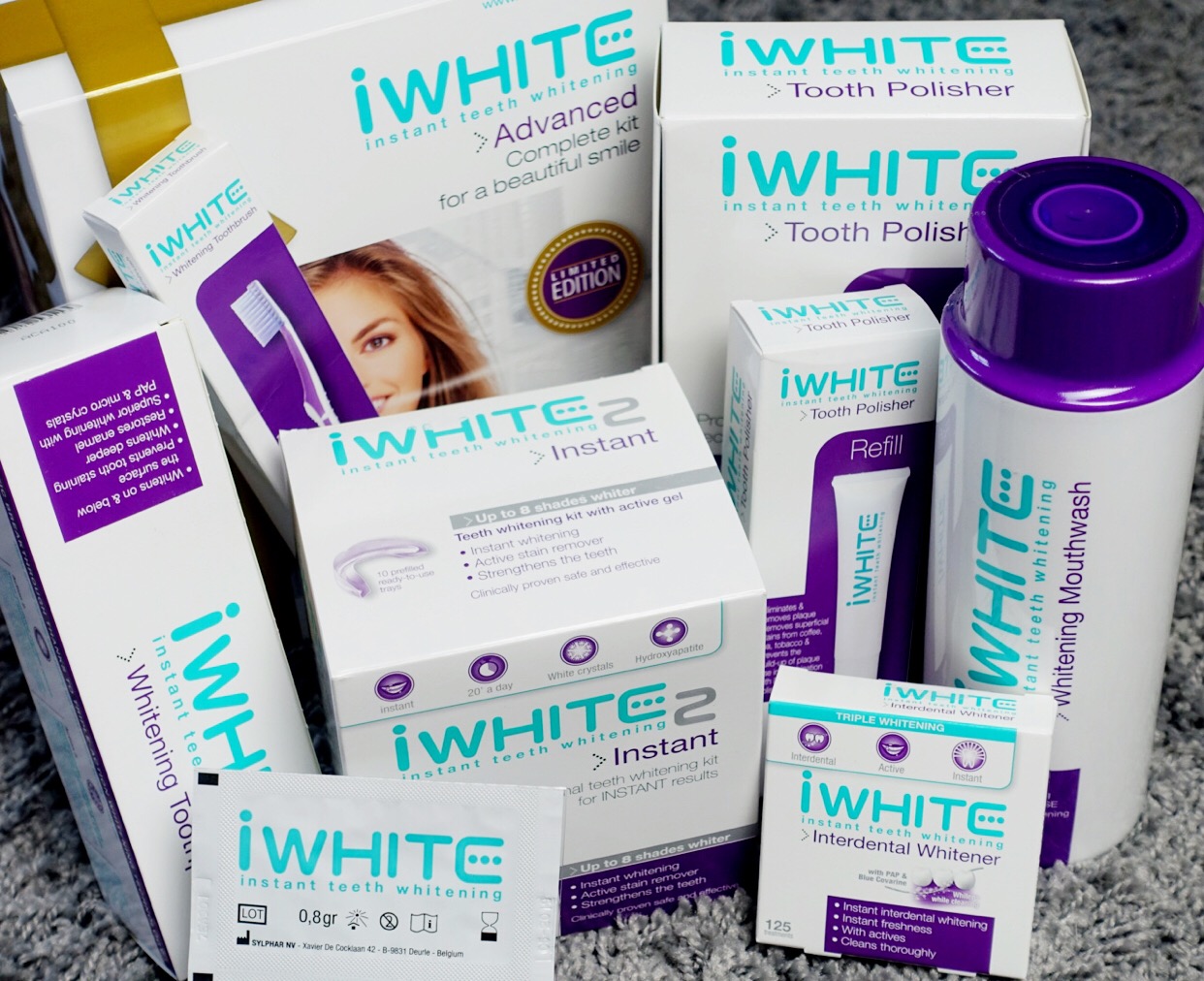 To complete the 30 day challenge I received a whole box of goodies including –
♡ Whitening Toothbrush
♡ Whitening Toothpaste
♡ Whitening Mouthwash
♡ Interdental Whitener
♡ Tooth Polisher
♡ Tooth Polisher Refill
♡ Professional Teeth Whitening Kit
Straight away on the 15th of May I began the treatment. I have been using the iWhite specific toothbrush along with their toothpaste and mouthwash twice daily since the beginning of the 30 days. The Professional Teeth Whitening Kit consists of 10 conveniently pre filled whitening trays. It is suggested you use the disposable trays for 20 minutes a day for a maximum of 5 days, so to start the treatment I used 5 trays over 5 consecutive days.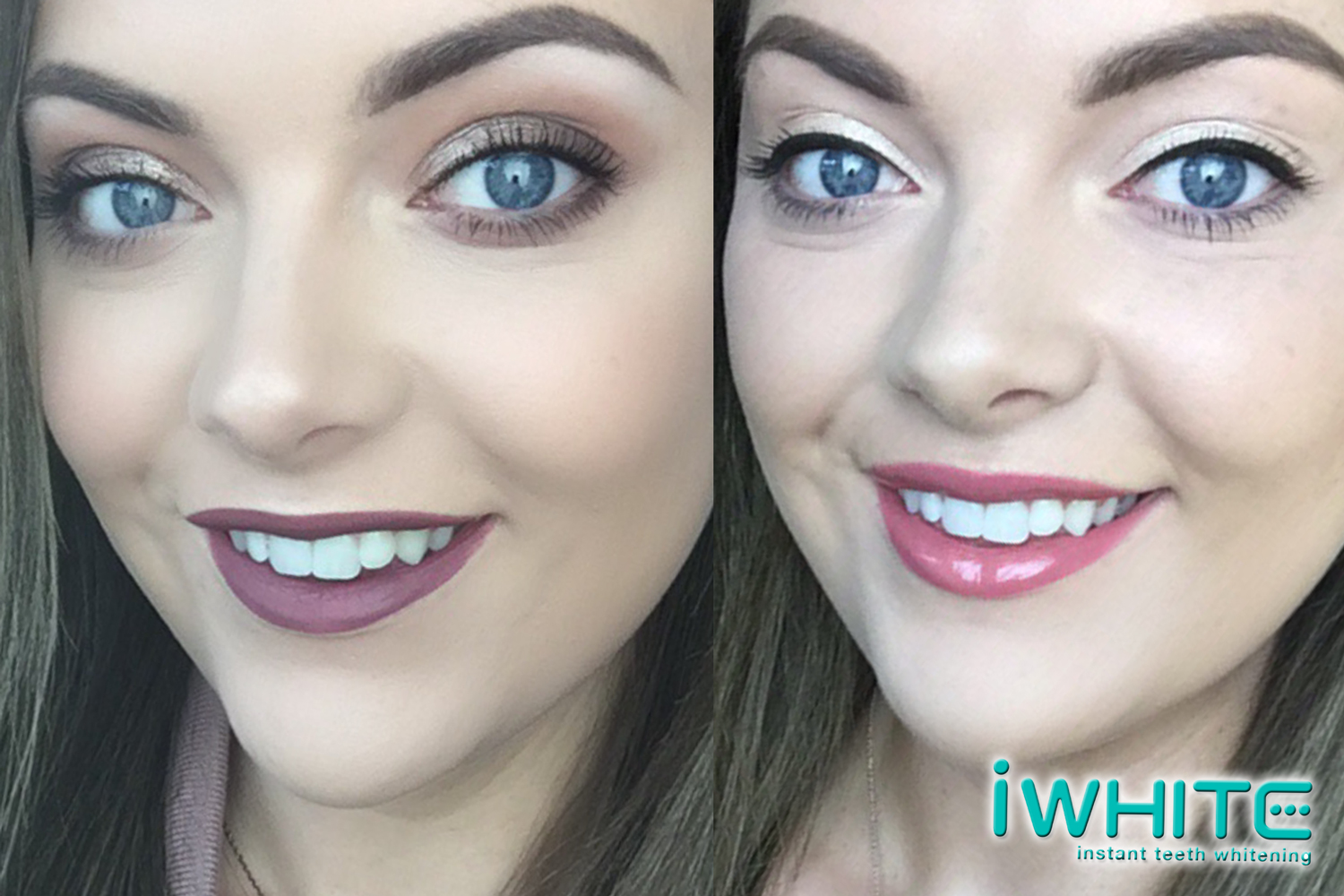 I posted updates on my Instagram story throughout the challenge and as a black coffee drinker I noticed a big difference in the staining on my teeth after just the second and third treatments. One of the benefits of using iWhite is that their products are peroxide free. The company use calcium based technology to strengthen teeth as they whiten rather than peroxide which can cause damage.
I was also sent out the easy to use iWhite tooth polisher which promotes to eliminate and remove plaque, remove superficial stains from coffee, tea, tobacco and prevent the build up of plaque. Although I haven't used the polisher as often as the other products, I think it will be great for keeping my teeth super clean between hygienist appointments!
Products from Amazon.co.uk
‹
›
After almost giving up on at-home whitening systems, I'm so glad I gave iWhite a chance. After using my fair share of whitening products I have been overwhelmingly impressed with the results from using my collection of iWhite products throughout the 30 day challenge. My favourite product was definitely the Professional Teeth Whitening Kit which is currently on offer HERE for only £20.00!! If you have tried and failed with whitening products before, I'd highly recommend you give iWhite a go…
Product overview
Up to 8 shades whiter
Clinically proven instant whitening results
Active stain remover
Strengthens the teeth
100% safe and hydrogen peroxide free
Restores the enamel
Easy: one step system, prefilled, no mixing
Comfortable: soft transparent trays for a custom fit teeth whitening, one-size-fits-all
Whitens the front and back of the teeth
Thanks for reading!

• Kirsty •