I love having plants and fresh flowers in my room (my cactus collection is always growing) they really brighten the place up and can make something out of an otherwise boring shelf or table decor. They also make it easy to decorate for each season and having bright, fresh cut flowers around has also been proven to improve your mood. So when I got the opportunity to receive some beautiful Spring inspired flowers from iFlorist I couldn't say no.
The flowers I received are called the Rose & Lily Bouquet and retail at £28.90 for the standard size.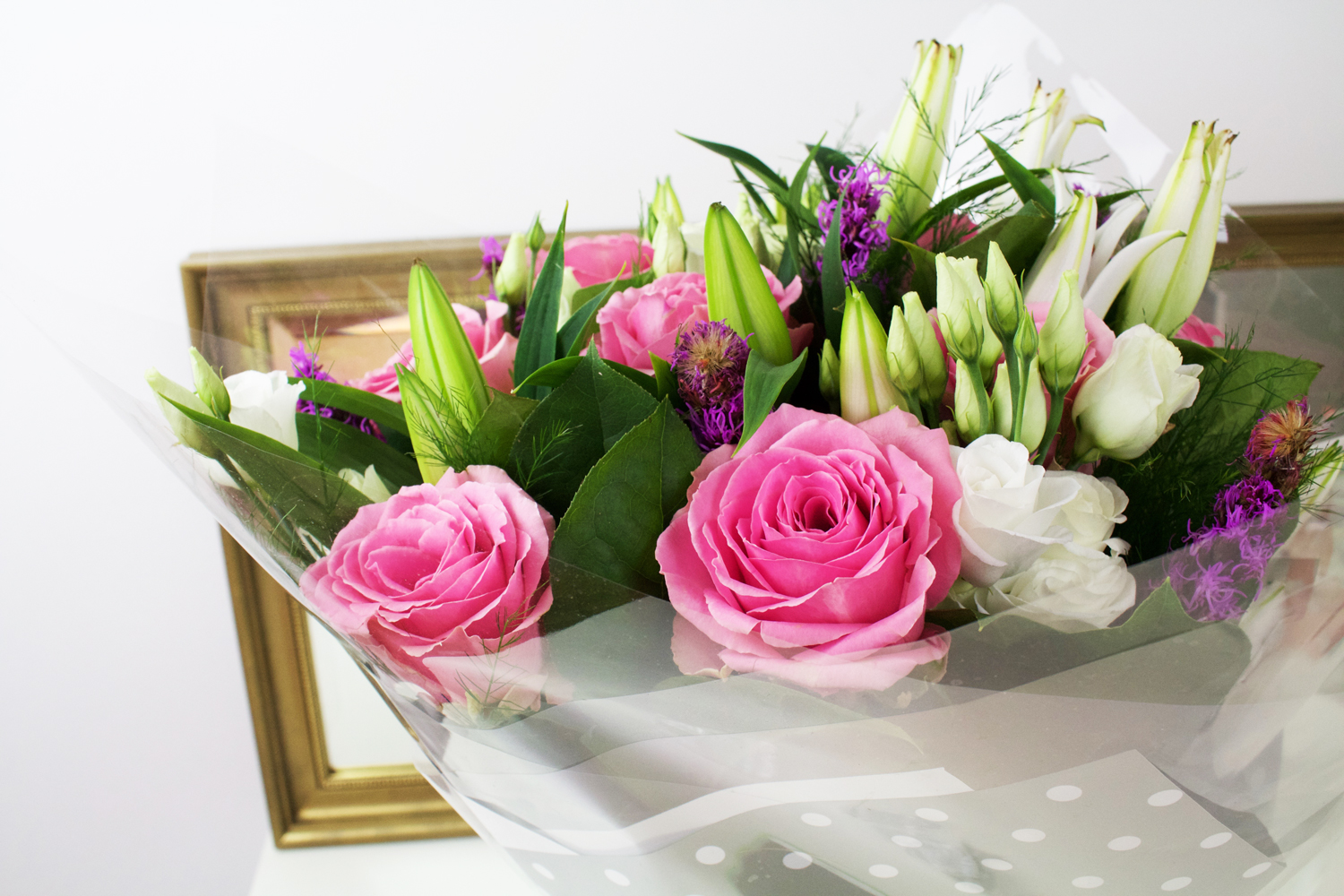 iFlorist enables you to select a bouquet online and it is delivered to you through the post. I think it's a fantastic hassle free way to buy flowers for yourself or for your loved ones and have them delivered straight to their door. iFlorist have a brilliant variety of bouquets to chose from, there's definitely something for everyone.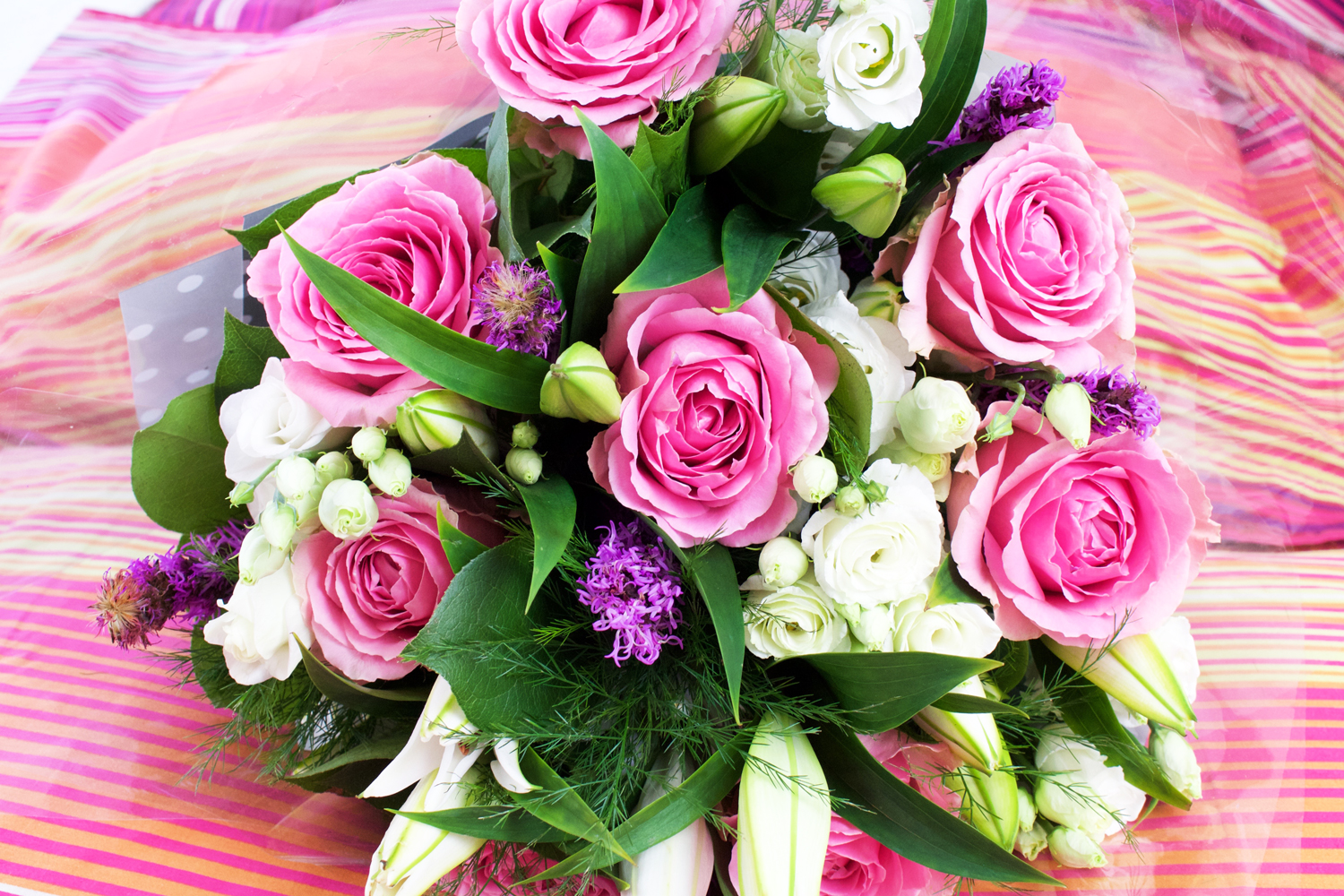 My fresh flowers arrived and I was so pleased, it was such a full bouquet (I was able to split it over two vases/rooms) and looked beautiful. The flowers were packaged securely, arriving in a sturdy cardboard box with handles at the top (so they were kept upright) with a plastic water tub to keep them from drying out on their journey and wrapped in lovely grey and white spotted cellophane – perfect for spring. They also came with a sachet of food and a nice card. The colourful bouquet went perfectly with the theme in my room and they look great taking pride of place on my dressing table.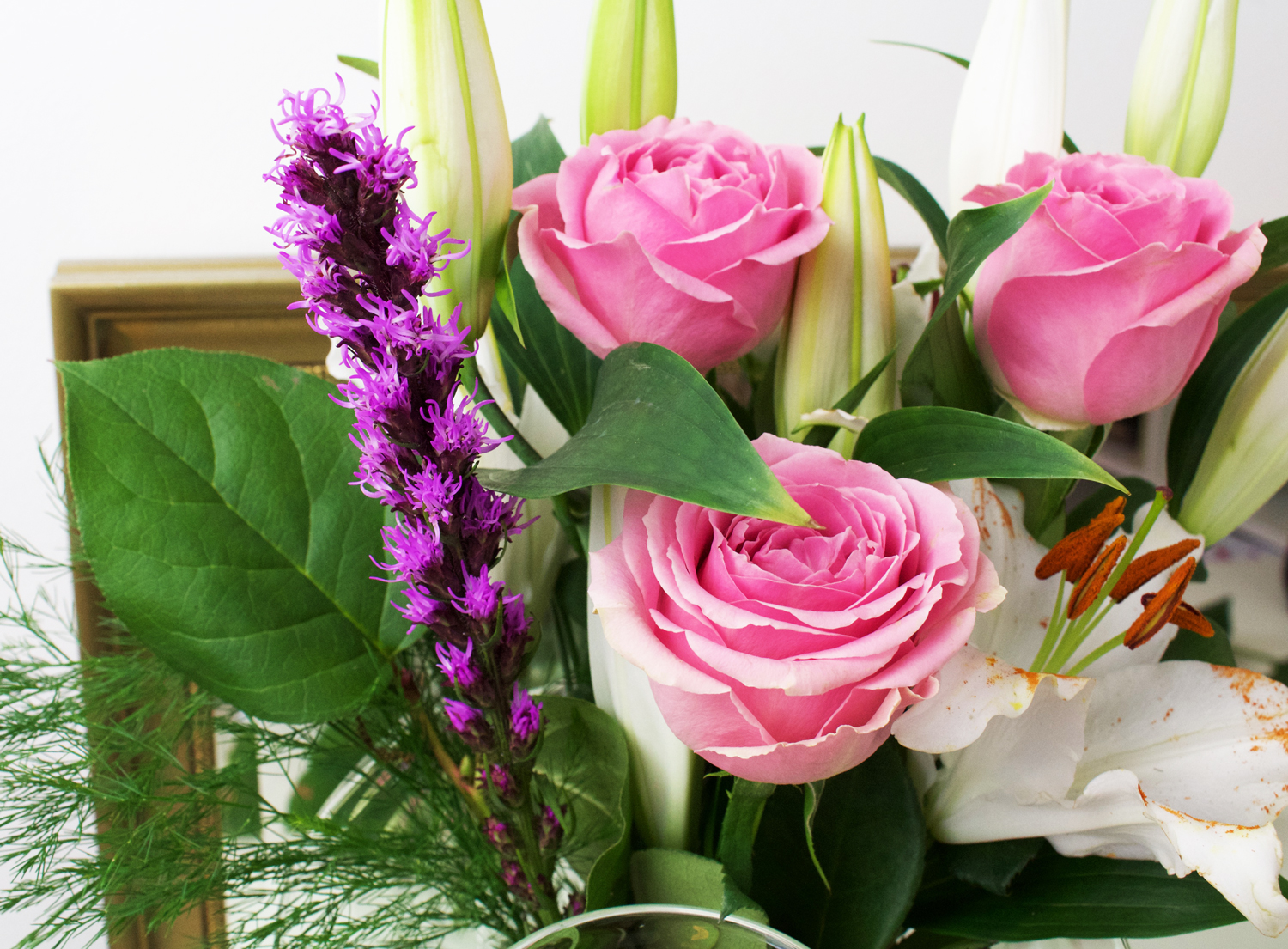 Thanks again to iFlorist for sending me these beautiful flowers, I will definitely be ordering from them in the future and would highly recommend taking them into consideration next time you are buying flowers. You can find my bouquet along with many more HERE.