My local H&M doesn't have a homeware department so it wasn't until watching Mark Ferris' recent homeware haul that I discovered some of the fab pieces available at H&M! Since then I've been scouring their site and I've put together a little wishlist of some of my favourite pieces.
I love a mix of different textures and designs and the homeware on H&M is right up my street. Mixing glass, ceramics & wood in neutral tones with a classy touch of gold is definitely how I envision my future kitchen! Here are some of my favourite picks from the site –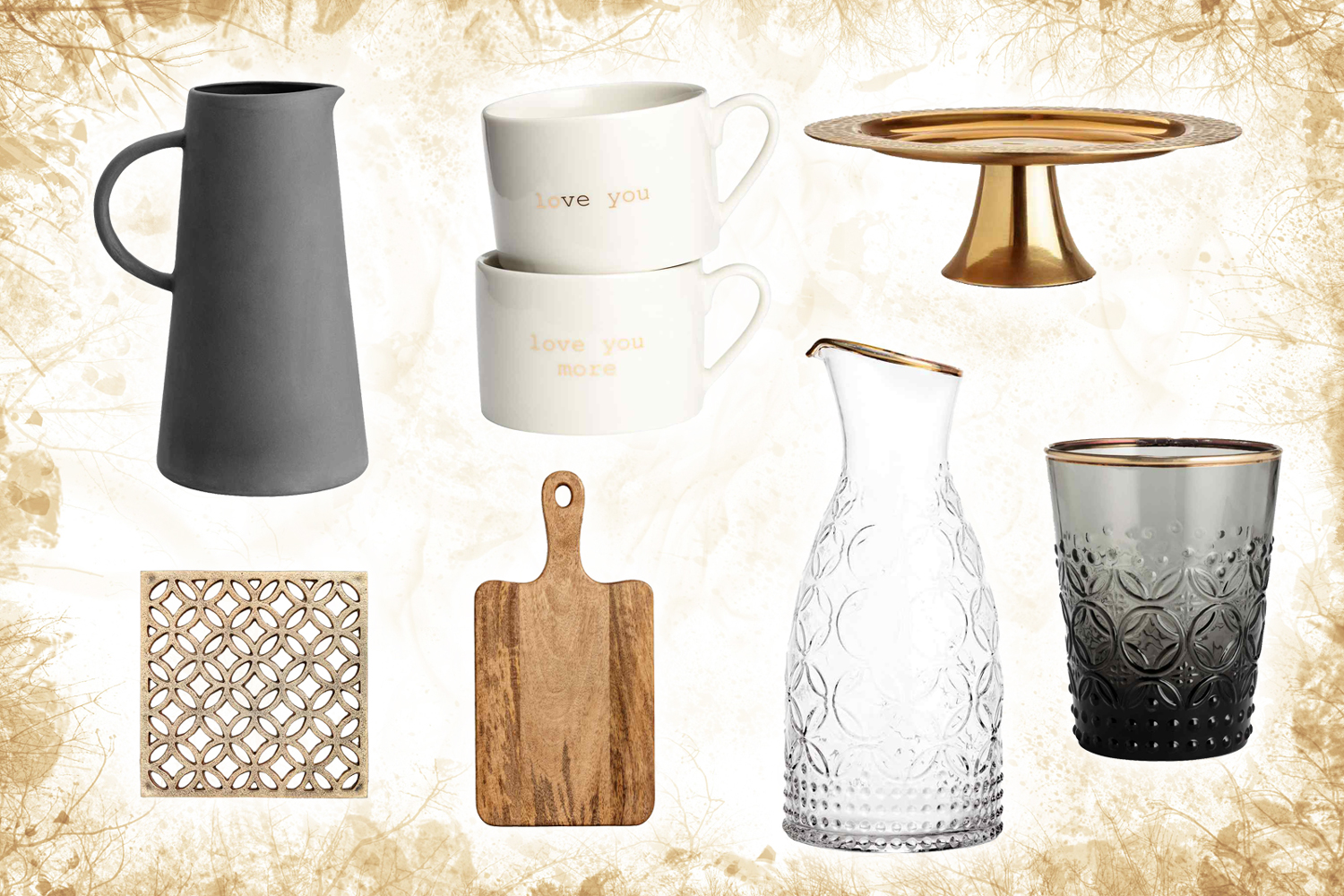 1 – Stoneware Jug – £17.99
2 – Love You Mugs- £12.99
3 – Metal Cake Stand – £12.99
4 – Metal Trivet – £8.99
5 – Wooden Chopping Board – £12.99
6 – Textured Carafe – £12.99
7 – Textured Tumbler – £3.99
Where are your favourite homeware shops?
Thanks for reading!

• Kirsty •