I can't believe it's been a whole month since I received the October Glossybox, time is going by so quickly – it will be christmas before we know it. Glossybox is a monthly beauty subscription box that send you out 5 products (either full sized or special travel sized editions) for you to try. I'm so happy with all the products in the November edition and I'm excited to try some new brands I've not used before.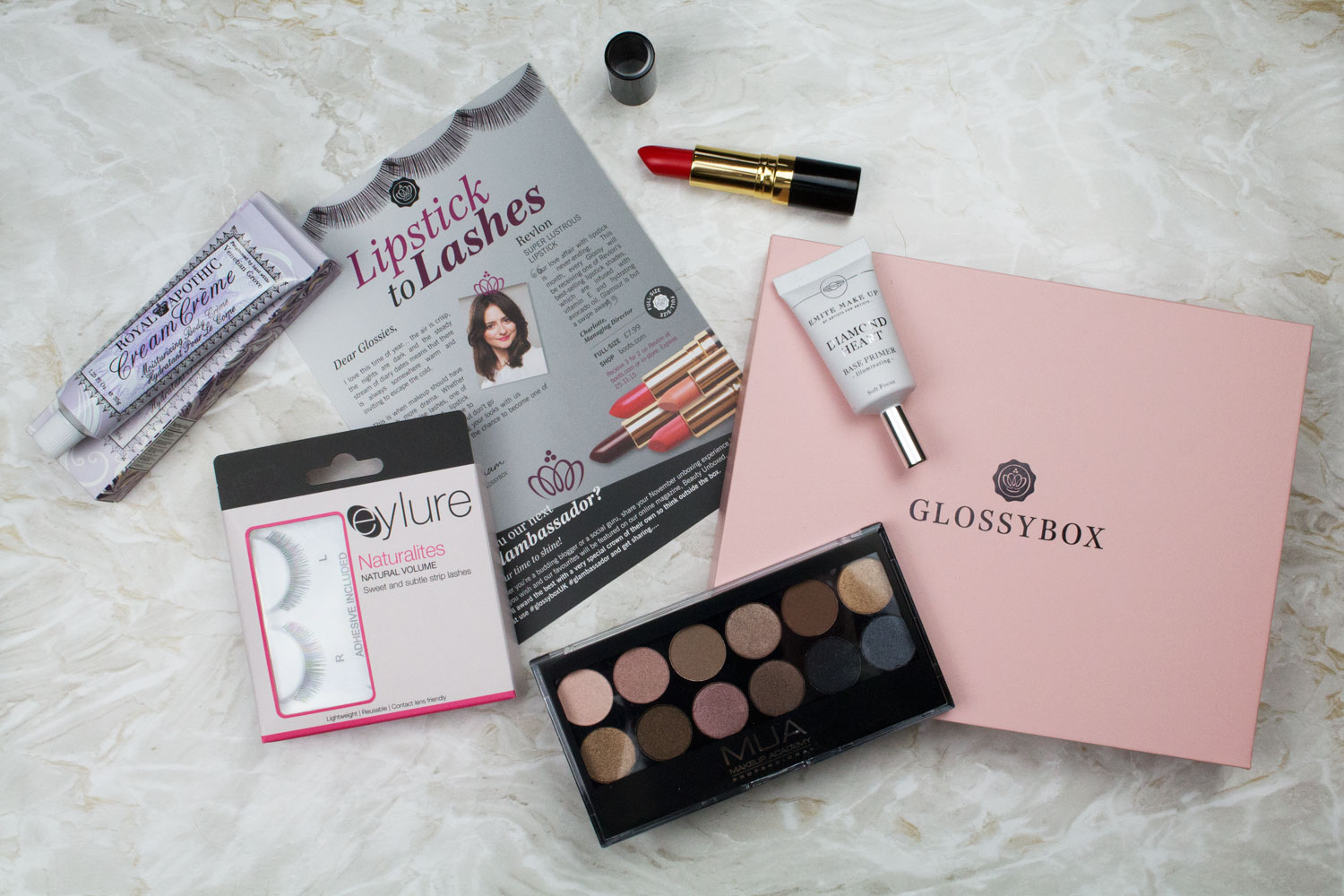 This months theme is 'Lipstick to Lashes' and it certainly ticks those boxes –
❣ Revlon Super Lustrous Lipstick in shade 720 "Fire & Ice"
This full size lipstick is the perfect vibrant red shade, ideal for christmas parties or other events around the festive season. It is extremely pigmented and applies well with a shiny finish. 
Full size £7.99
❣  MUA Eyeshadow palette "Undressed"
The 12 shade palette contains stunning nude shades and fabulous metallics too. From warm-toned bronzes to cool-toned taupes, the palette has a great variety of tones. It's the perfect palette for day and night, and I can't wait to try it out as it's a great affordable brand.
Full size £4
❣ Royal Apothic Body Lotion
This travel sized cream is Venetian Grove scented (the scent of berries, orange, orange flowers and fruits.) It it super hydrating and I noticed a difference in my skin after just one use.
Full Size £14.50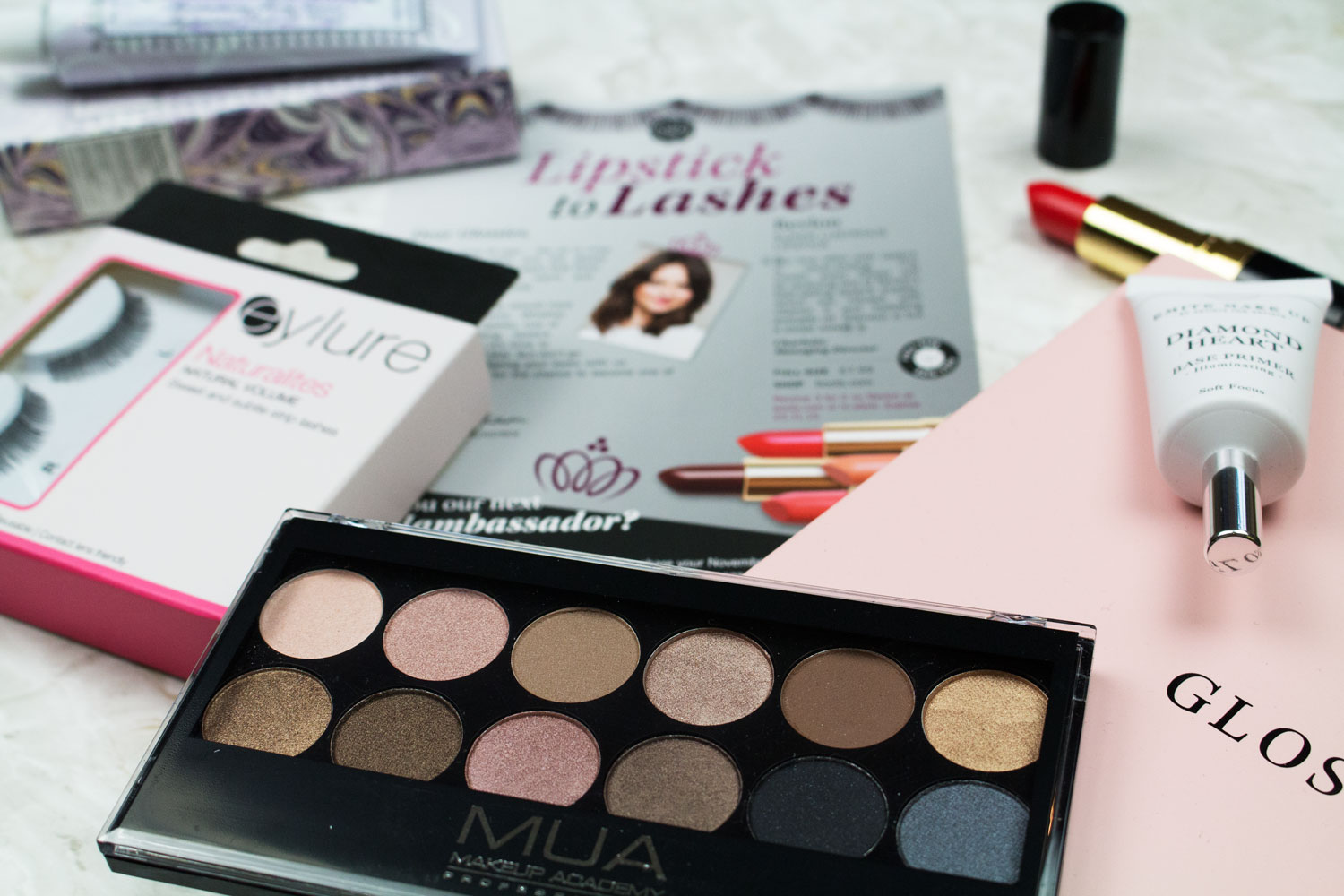 ❣ Emite Diamond Heart Primer
A 15ml travel sized light base primer to prep the skin for a flawless makeup look. This is the first coloured primer I have owned with a peachy look and I can't wait to try it.
Full Size £25.90
❣ Eylure Natural Lashes "Naturalites"
These subtle lashes would be great for any occasion, the natural lashes provide a subtle boost in volume to complete your makeup look.
Full Size £5.00
Next month Glossybox have collaborated with NARS Cosmetics for what promises to be a very exciting edition. If you have thought about subscribing to the service and want to give it a go, this is probably the best time to do so. The box goes on sale on the 16th of November but you can sign up here in the mean time to receive sales updates.
If you received the November Glossybox, leave a comment telling me what your favourite product was.
Thanks for reading.