I love Gelish as a brand, they have such beautiful colours and they provide really high performance products. My nails could last up to three weeks but I'm a serial picker and tend to have them lifted off within about 10 days. I love doing them anyway and swapping up the colour, so I don't mind.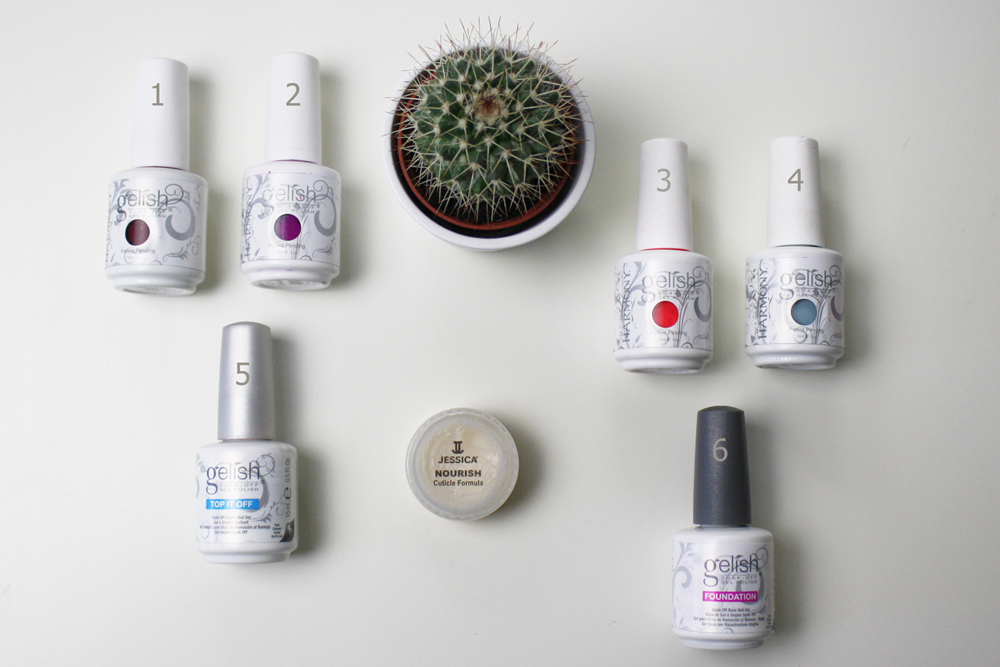 I bought the Starter Kit which comes with:
♥ 15ml Harmony Foundation Gel
♥ 15ml Harmony Top it Of
♥ 15 ml Harmony Cuticle Oil
♥ 15 ml Harmony Ph Bond
♥ 120 ml Harmony Cleanser
♥ 120ml Harmony Remover
The Gelish colours range in price from around £10 to £20 depending on where you buy them – I've purchased all my colours off Amazon as they tend to be cheaper there than if you were to order them direct from the Gelish site. These are my current favourites…
1 – Hello, Merlot! 
5 – Top It Off
6 – Foundation
What's your favourite Gelish colour?