Happy New Year! I hope you all had a lovely christmas. To ease us into 2017 I thought I would share my top tips for doing gel nails… I've been doing my own gels for the last few years so through experience and with the occasional mess up along the way I've discovered these useful tips.
Be precise when buffing
It is important to prepare the nail properly before application. This includes buffing the shine off the top of the nail. When you remove the shine from the nail it ensures the gel adheres to the nail properly and really makes all the difference to the longevity of the nails. Pay careful attention at the cuticle and along the sides of the nail as this is where the polish can often start to lift if the buffing has not been completed properly.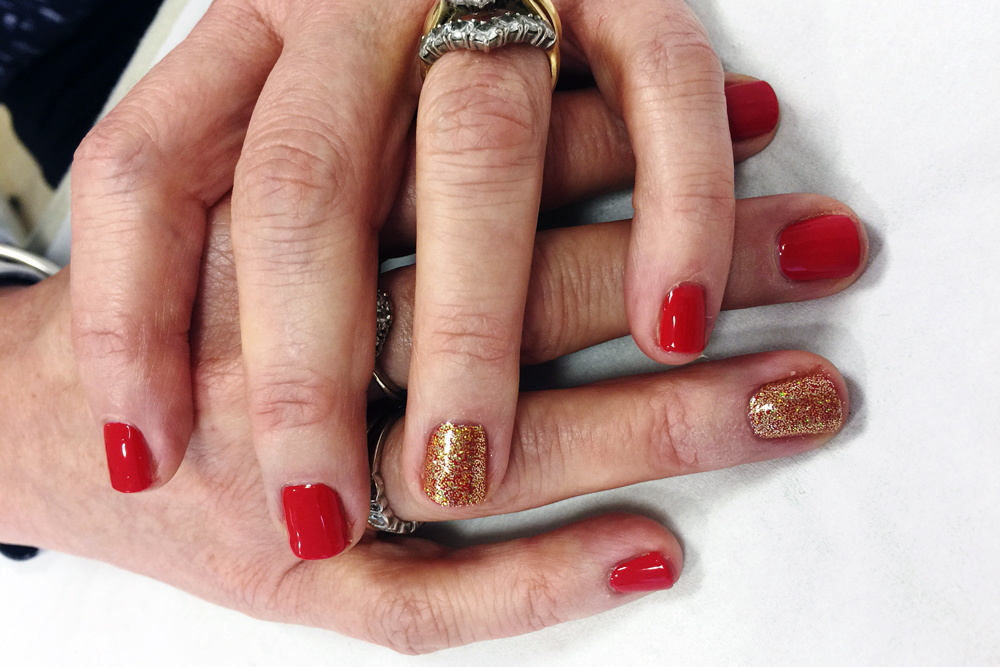 Use thin layers
Less is definitely more with gel polish. It is a much thicker consistency than regular polish so you really need much less product on the brush. It is far better to have 3-4 thin coats to get the desired colour than 2-3 thick coats as layering the polish too thickly can cause ripples.
You don't have to spend a bomb
When I first started doing my nails I invested a lot of money on a high-end 'UV' lamp (LED hadn't really made it into the market at this time) and splurged on a small collection of Gelish polishes. After completing my Gel Polish certification in my beauty college recently, I finally retired my years old UV lamp and have moved to an LED lamp instead – it cost me £25.99!! I have also since then left my Gelish collection behind and have been using a mixture of The Manicure Company and Halo gel polishes which both fall into a cheaper price range but do just as fab a job as the much more expensive Gelish!
Soak them off properly
I'm sure we're all guilty of picking and prodding at our gels but the damage just isn't worth it. As soon as I'm tempted to pick I know my nails have grown out to much and I head straight to my acetone.. just remember to use a good cuticle oil once the nails are removed to rehydrate and nourish the nail.
Thanks for reading.

• Kirsty •