Ever since my school years I have used Batiste Dry Shampoo, who wouldn't take an extra 30 minutes in bed over getting up to wash your hair in the morning? Recently I've read rave reviews about COLAB dry shampoo and many of the reviews mentioned that the COLAB product doesn't leave a white residue in the hair – this really caught my attention and was the mean reason I wanted to try the brand.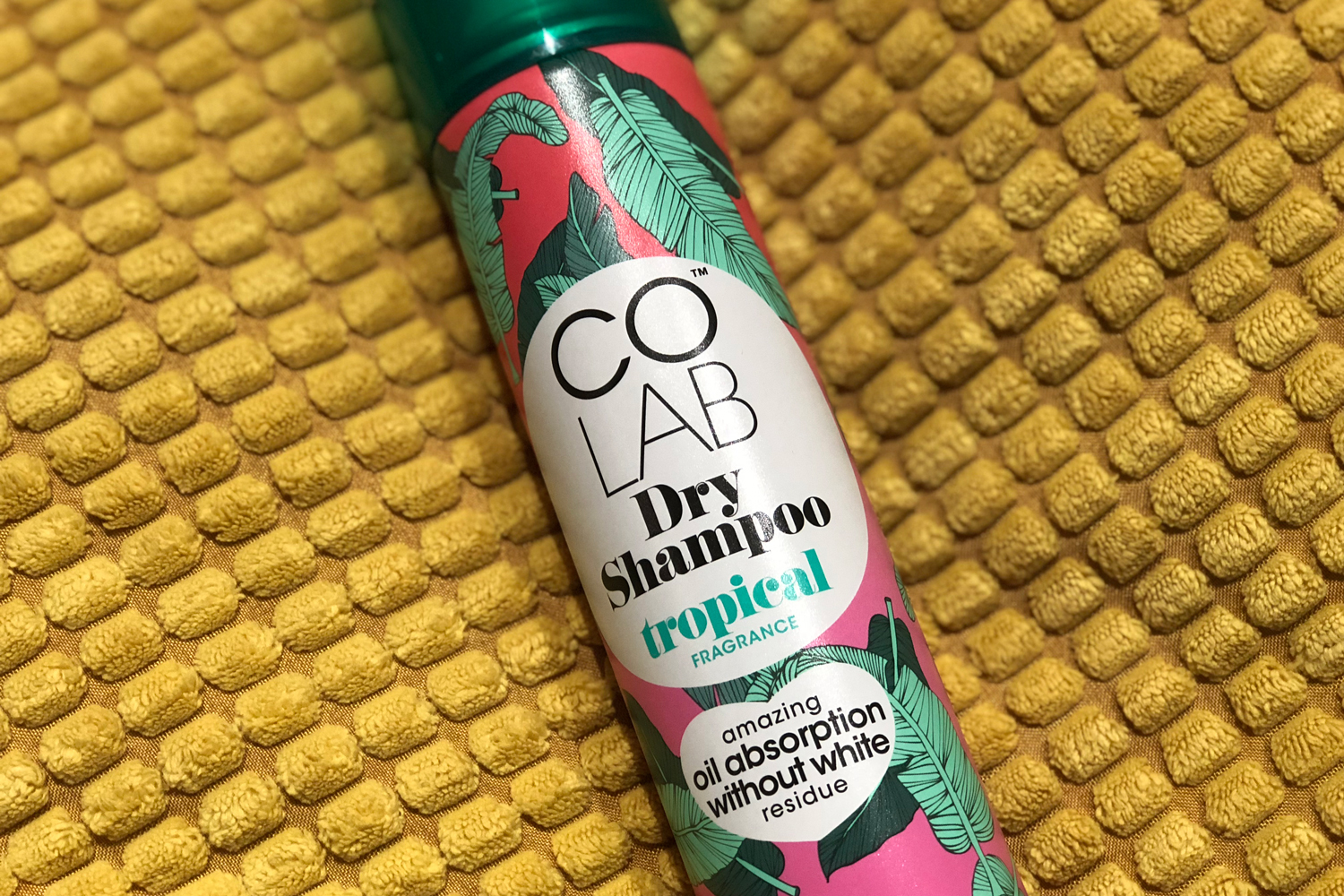 I picked up the Tropical bottle in Superdrug and the fragrance is really nice. When I first used the product I was pleasantly surprised that there really was no white residue at all. I found the spray really added volume to my hair but I didn't feel like it gave a real clean feeling or the same just washed effect that I get when I use Batiste.
I will definitely use the product and would probably repurchase it for a volumising styling product alone, but I will go back to my holy grail Batiste for those greasy haired fix ups!
Products from Amazon.co.uk
‹
›
What is your favourite brand of dry shampoo?
Thanks for reading!

• Kirsty •