After wanting something like this for a while, I recently purchased the Breville Blend Active family pack. I decided to spend a bit extra and get the family pack which meant I got 4 bottles (2 x 600ml and 2 x 300ml.) I originally had my eye on the Nutribullet but I couldn't justify spending over £100 on it so I got this after reading numerous good reviews.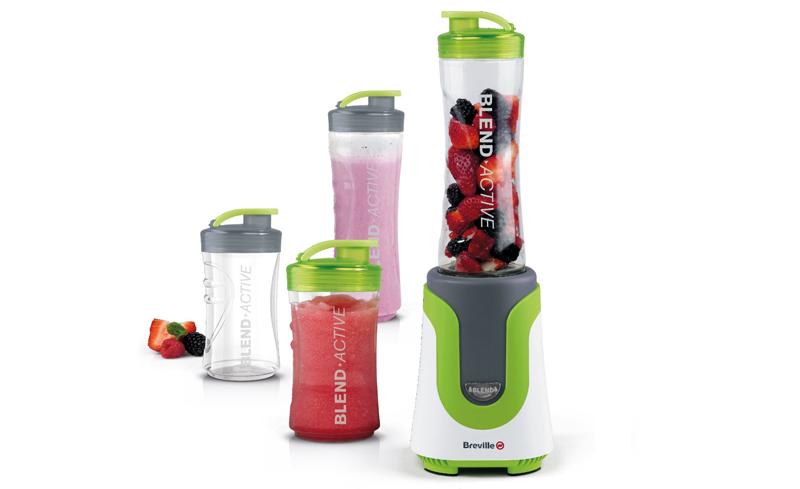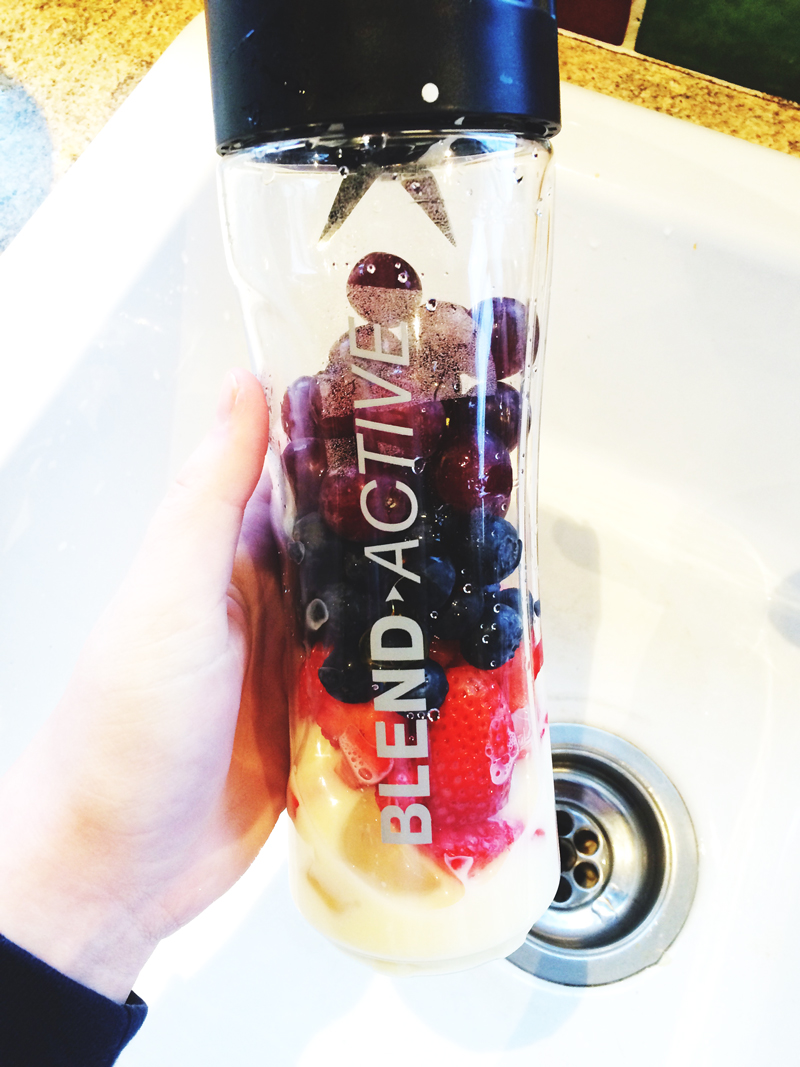 I ordered the Blend Active on Amazon Prime and it arrived the next day. Some of its advertised features include –
Detachable dishwasher-safe blades and bottle
300w motor
Removable blades
One-touch control
Crushes ice
The machine is simple and compact and doesn't take up much room in the kitchen which I love. It is so easy to use, you just chop up your fruit/vegetables or throw them in whole, add some liquid and push the button until you get to a desirable consistency. Couldn't be more straightforward!
It's super easy to clean as well, just wipe down the machine and either stick the bottles in the dishwasher, or add a little washing up liquid and hot water to the bottle and give it a blast on the machine.
The blades get through pretty much anything you need them to, i've been loving using frozen fruit in my smoothie or if I'm not using frozen fruit I'll add some ice.  I've just been free styling my smoothies and making it up as I go along but the machine does come with a few recipes to try, and there is an endless amount of recipes online if you're stuck for ideas.
Only time will tell how the blades and the motor hold up but so far it's been a great purchase and I'm extremely happy with it! My favourite smoothie I've made so far included frozen mango, strawberries, banana, soy milk, water and a little honey.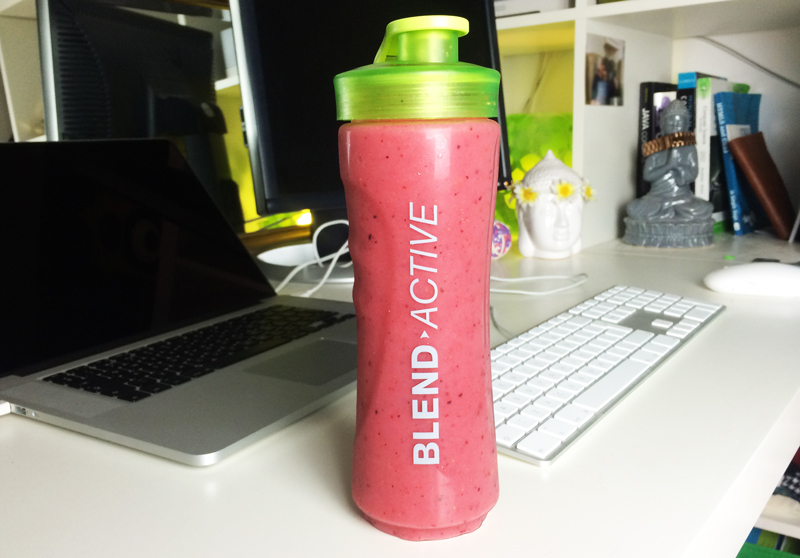 If you've got a blender/juicer, what's your favourite ingredient combination?