Something dangerous happened recently… I ventured into Space NK for the very first time. I'm not really sure how it's taken me so long to visit the makeup lovers paradise but needless to say it was the first of many visits! I didn't go in looking for anything in particular so I ended up being able to refrain from making any whimsical purchases in store (although there were plenty that I wanted to make), I came home empty handed. Since then I have been lustfully scrolling through their website and so I decided to put together a Space NK wishlist!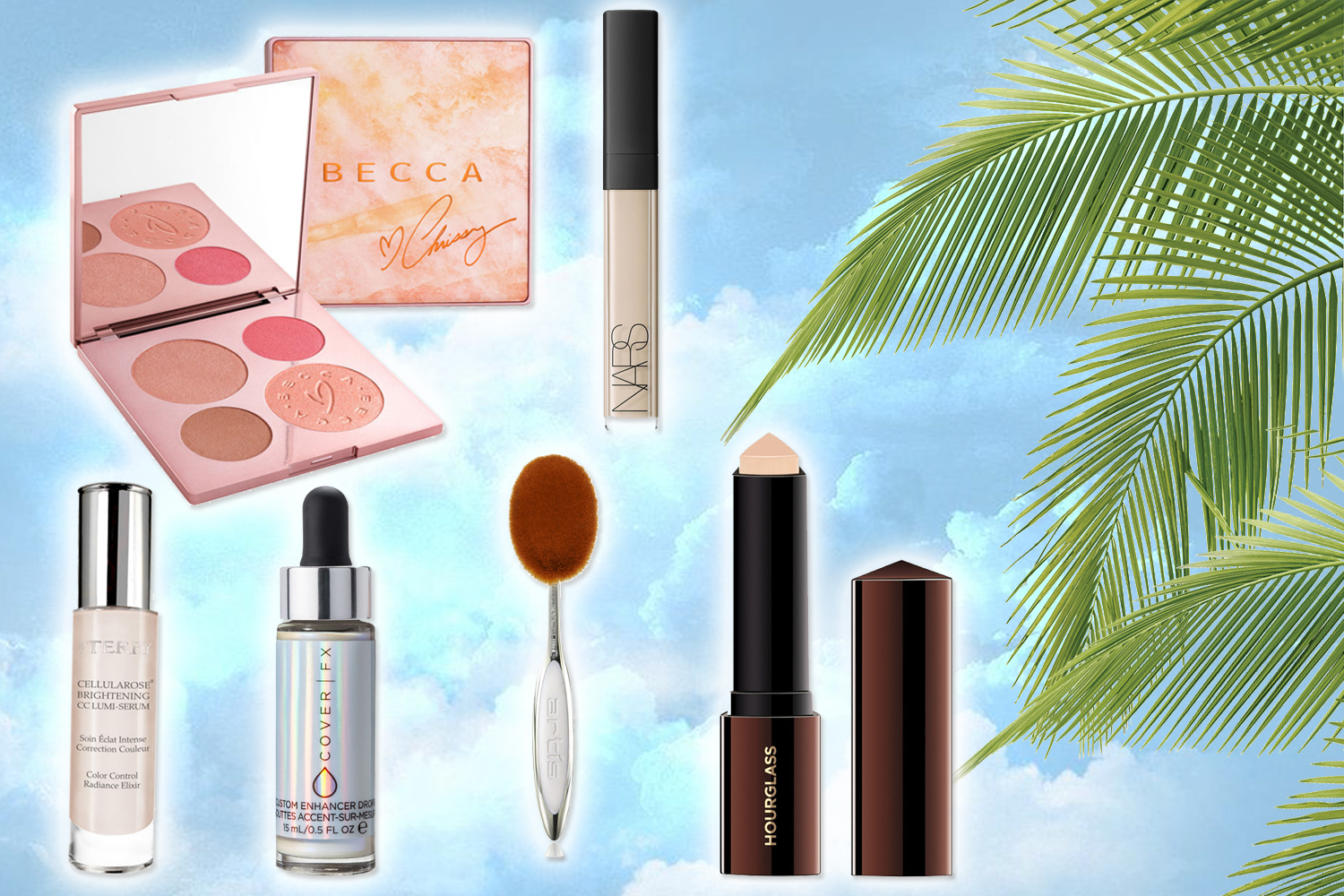 Artis Oval 8 
Oval brushes have been all the rage over social media for a number of months now. Yet to try one out, I'd love to pick up the luxurious Artis foundation brush.
BECCA X Chrissy Teigen Glow Face Palette
Chrissy Teigen released this face palette in collaboration with BECCA and I think the two pressed highlighters, bronzer and blush are the perfect shades for summer time. The palette would be ideal for travelling with this summer as it has so many go-to products in the one pretty package!
By Terry Cellularose Brightening CC Lumi-Serum
Who doesn't want their skin to be glowing especially in the summer time? The By Terry Cellularose serum uses light reflective pearl pigments to blur imperfections and create a more even toned base… again, one you'd definitely want in your summer holiday travel makeup bag.
Nars radiant concealer gets so hyped up on Instagram and Youtube I would love to see how I got on with it too. I've always picked up my concealers in the drug store and so have never really spent more than £10-£15 max, the Nars radiant concealer is £23 in Space NK… do you think it's worth it?
Cover FX Custom Enhancer Drops
Ok I'm going on holidays soon which may explain the glowy skin theme that's occurring here… sorry! These Cover FX drops can be used many different ways, as a highlight or mixed with your moisturiser/foundation for more of a glow. I think they would be the perfect body highlight for shoulders, décolletage, legs, arms, EVERYWHERE!
Hourglass Seamless Finish Foundation Stick
At £42 the Hourglass foundation stick would be a special occasion foundation for me. This is one of the products I had a good nosey at in-store. Advertised as having the coverage of a concealer, the weightless foundation is waterproof, long wearing and right up there on my wishlist.
If you could have anything from Space NK what would you go for?
Thanks for reading!

• Kirsty •