We're all guilty of a few beauty mistakes over the years and unfortunately sometimes there is even photograph evidence to back them up! Wether it be following a makeup trend that did nothing for you or just being young and not having a clue what you're doing , we've all been there. I suppose if we didn't make the mistakes we wouldn't have embarrassing memories or stories to tell, so without further ado here are my top beauty blunders.
Foundation that doesn't match your skin tone: whether it be too light / too dark, foundation that doesn't blend with the colour of your neck is never a good look. I have milk bottle pale skin and don't tan naturally, so why did I think it was ok to buy and apply orange toned foundation? Thankfully I've now learned my lesson and embrace the pale or use a warm foundation with a neutral under tone when I have some fake tan on.
Not looking after my skin: I would use all kind of products and wipes drenched in alcohol to scrub at my face in the hope it would sort out my hormonal break outs (needless to say they didn't work). Now I'm a firm believer in alcohol free skin care. If you're going to get a spot, you're going to get a spot and they go as quickly as they come – just leave it be!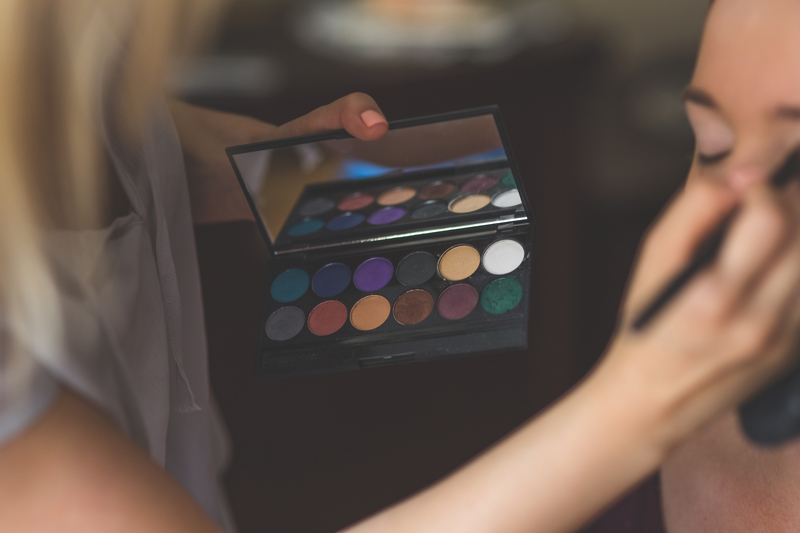 Going to bed without removing makeup: going to bed with a face of makeup on never did me any favours. I would wake up and wonder why I had caught acne over night! Rule #1 of life – always remove your makeup before going to bed to prevent clogged pores and breakouts.
Applying too much blush: Sometimes less is more, I just wish I had have been told that this is the case with blush. You want to add a splash of colour to give you a healthy glow, not colour in your cheeks to make yourself look like a clown.
Not cleaning makeup brushes: I'm verging on OCD with cleaning my makeup brushes now, so to admit that my brushes would be left un-cleaned for months on end is quite repulsive! It's crazy how much of a difference even applying makeup with clean brushes makes, (not to mention the hygiene benefits!) you get such a better finish without the dried up old makeup being on your brush as well.
Applying too much mascara : I used to apply layer upon layer of mascara, I'd wait for it to harden and go in again with MORE. I was guilty of having spider leg eye lashes with big clumps and everything – I thought they were really nice at the time too!
Started from the bottom now we' here! What is the biggest beauty blunder you're guilty of making?
Thanks for reading.
• Kirsty •