Having just started my Beauty Therapy course, I have fees to pay and so I have myself on a shopping ban. When there are amazing new products being released every week it is definitely a struggle as a makeup addict to not be able to purchase them and try them out. I've been killing my cravings by spending way too much time scrolling online through all the beauty sites and dreaming of the day I wake up a millionaire and can purchase everything I want.. it's going to happen someday, right?!
I have put together a wishlist of the top 6 items I'm lusting over right now from Beauty Bay. Beauty Bay is an online store that offers over 10,000 amazing products from the UK and International brands. AW16 Beauty at Beauty Bay – Shop Now
– They also have their own blog which you can check out Here.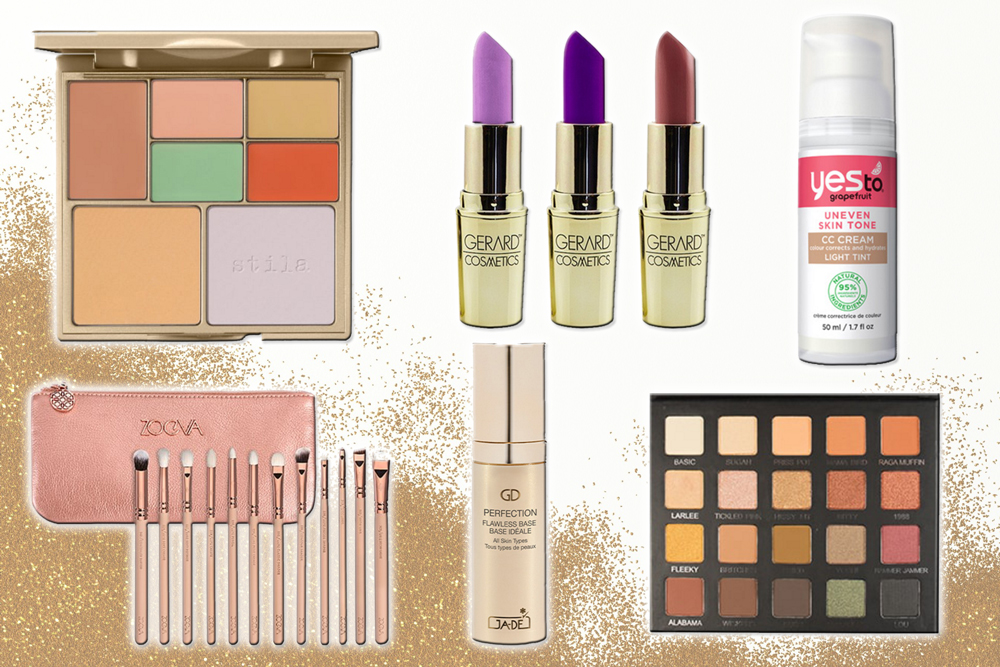 » Violet Voss Laura Lee Palette 
This is right up my street and perfect for Autumn/Winter. Laura Lee is a Beauty Youtuber who collaborated with Violet Voss on this gorgeous cruelty free palette. It was released a few months a go now but as was predicted it's not the easiest to get your hands on!
» Zoeva Rose Golden Vol. 2 Complete Eye Brush Set 
I bought the Zoeva Rose Gold brush set in April last year and haven't looked back since. The brushes are fantastic quality, they wash well and dry back into their fluffy shape so I definitely want to invest in the stunning eye brush set too.
» Stila Correct & Perfect All In One Color Correcting Palette
A lot of bloggers and Youtubers are experimenting with colour correcting to disguise under-eye circles, redness or uneven skin. I NEED to get my hands on the beautifully packaged Stila correcting palette and have a play. The palette contains 5 cream coloured correctors which all do different jobs, and 2 pressed setting powders – genius.
» Gerard Cosmetics Lipstick 
A girl can never have enough lipstick. I have heard great things about the formulation of the Gerard Lipsticks. My top 3 shades for Autumn/Winter would have to be Underground, Berry Smoothie and Merlot.

» GA-DEGD Perfection Flawless Base 
Containing Vitamin E, this Paraben free product nourishes and conditions the skin while preparing the complexion and smoothing the skin to create the perfect base for makeup.
» Yes To Grapefruit CC Cream 
I often see the Yes To range in Boots but have never tried anything from the range. The lightweight CC cream is said to provide coverage, help correct skin tone, increase luminososity and radiance while reducing fine lines and mouisturing the skin all at the same time.
What's on the top of your beauty wishlist?
Thank you for reading.

• Kirsty •