Aveniro got in contact with me and asked if I would like to try some of their glass nail files. I love my Leighton Denny glass nail files so of course I jumped at the opportunity to try some from a different brand.
The company very kindly sent me out a selection of their products to try and I've been using them for a couple of months now. I received one of their foot files, 3 different double sided nail files in a variety of sizes (one crystal decorated) and one of their multifunctional manicure sticks.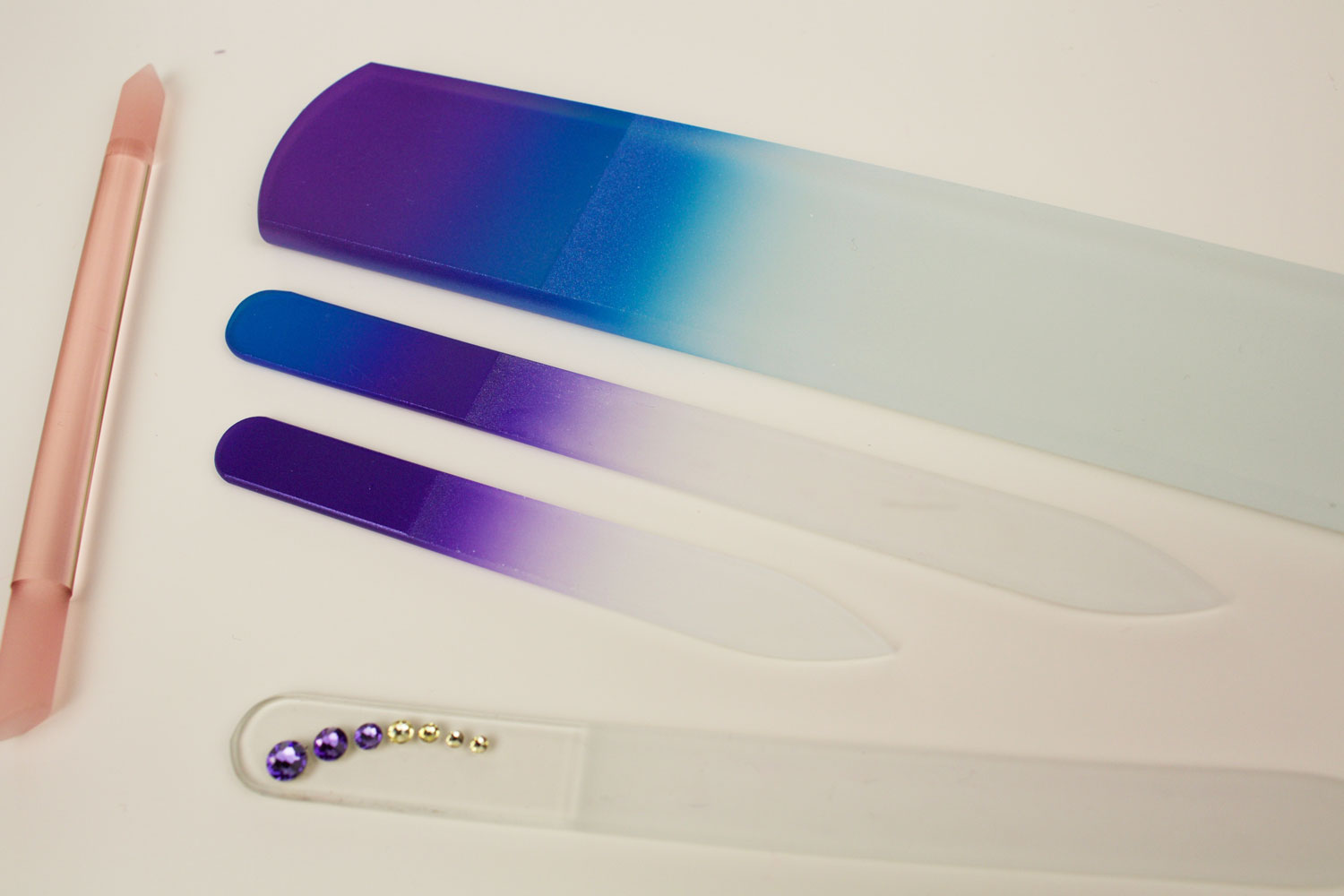 There are actually advantages to using glass nail files over regular files. They aren't as harsh on your nails and minimise peeling and flaking of the surface – when you use them the nail literally turns to dust and leaves a perfect smooth edge. Glass files are super hardwearing and can be easily cleaned with soap and water or sterilised with antiseptic spray or alcohol.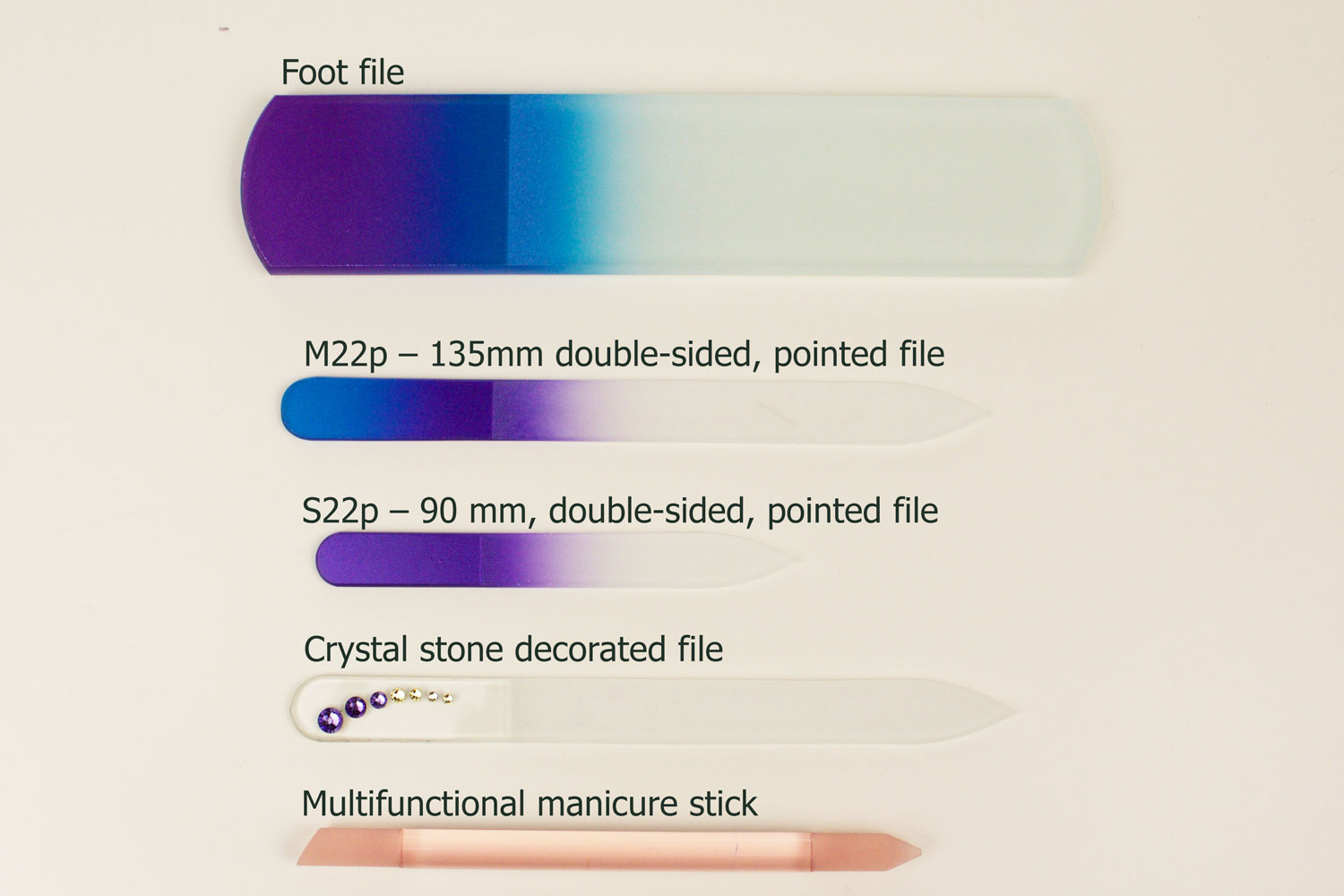 I'm completing my manicure pedicure accreditation this month and the tools I received will make a great addition to my kit! Thanks again to Aveniro for sending me such a great selection of their products. You can have a look at what else they have to offer here.
Thanks for reading!
• Kirsty •