Adele's sold-out world tour kicked off on Monday night in the SSE Arena Belfast. Luckily my dad had signed up to her website and was able to snap up some of the pre-sale tickets for her very first show!
Doors opened at 6.30pm and with no support act – who would want to sing before ADELE – she came on around 8.15pm and performed with no interval (only a five minute break before the explosive encore) until 10pm.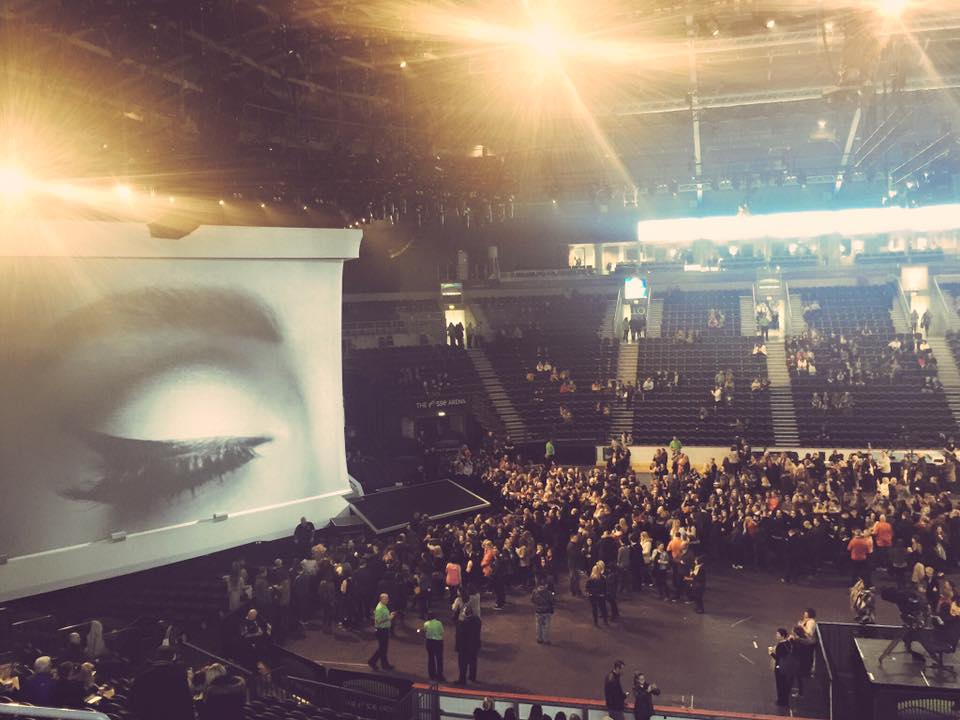 After the first three songs she started speaking to the crowd, letting us all know about her bad bowel movements and needing an Imodium earlier that day.. nice! She went on to talk about her time in Belfast, she had visited the Titanic Belfast and the zoo with her son. We even got some insider knowledge about glamorous award shows.
The whole visual of the night made it so special. As the crowd gathered there were screens with Adele's eyes shut and when she came on stage they opened. The orchestra sat behind these screens with projections on them most of the night, then some musicians moved to the diamond stage at the front to perform alongside Adele for some of the songs.
With is being the 29th of February she offered all the ladies in the crowd the chance to come on stage with her and propose to their other half. One did, saying her boyfriend had already said "maybe" earlier that day.
It was an incredible night. One that not only the crowd had been looking forward to but Adele herself, who spoke about how she has been wanted to do an arena tour for years but 'something always came up.'
Here is some footage from the night, check it out!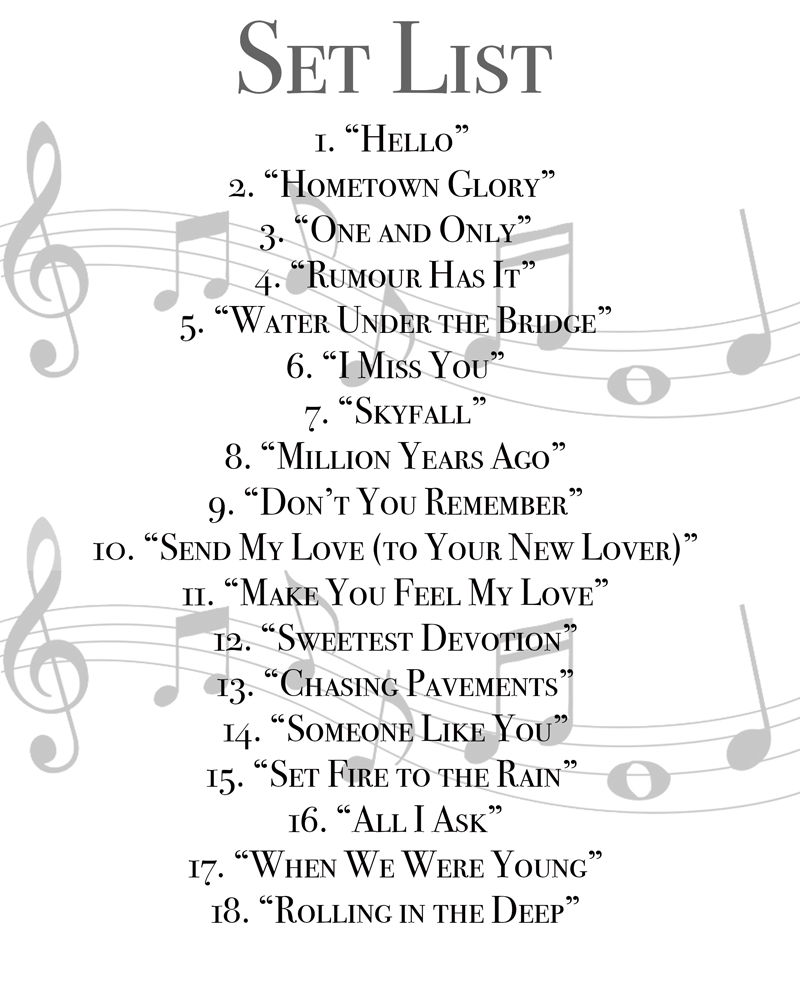 If you managed to get tickets to one of her shows you are in for a real treat!
Thanks for reading.
• Kirsty •