Lately I've been testing out a new highlighter palette. Released by one of Ireland's leading beauty bloggers, Suzanne Jackson – the palette first came out late last year. After seeing it all over social media I just had to get my hands on it! I picked it up in Gordons Chemist on offer for £19.95.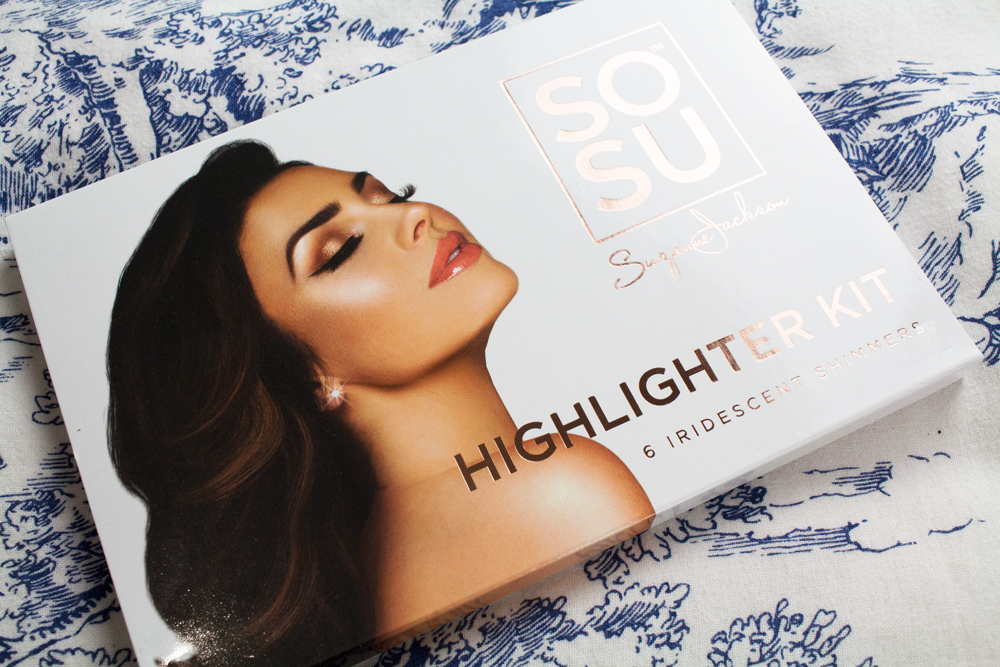 The cruelty free palette has 6 pans with 3 pressed powders (Shooting Star, Moon Sparkle & Melted Gold) and 3 baked powders (Candy Crush, Peach Smoothie & Unicorn Dust). The main difference I've found in the 2 formulas is that the pressed powders – although build-able – are better for a natural, subtle daytime glow and the baked powder shades are more shimmery and reflective so better suited for a full glam / night time look.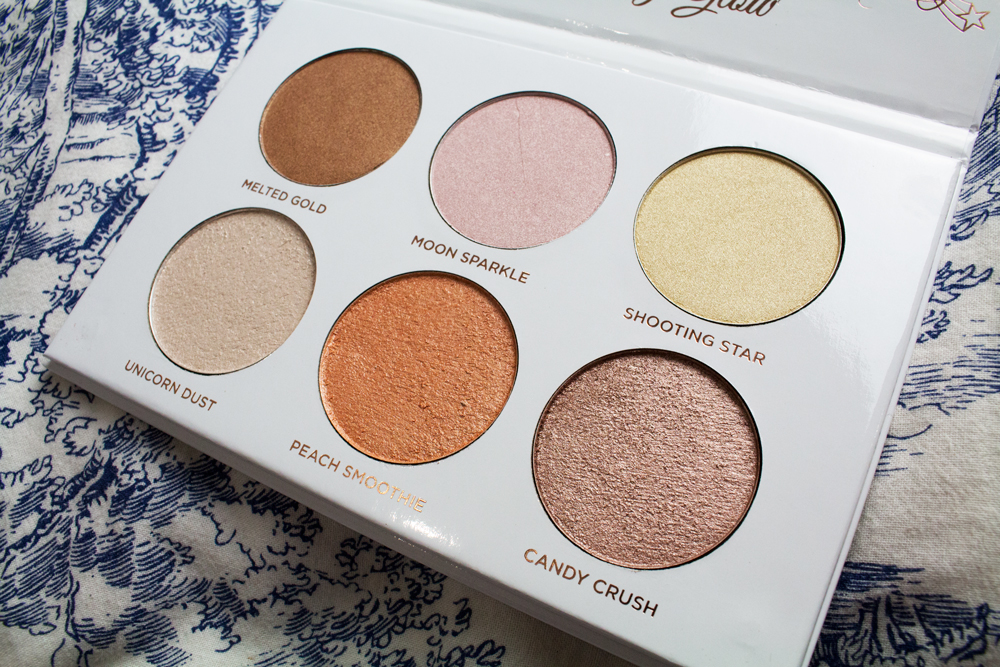 The palette is paraben free which gets a big thumbs up from me. The variety of colours means there is something to suit a large range of skin tones and this palette has definitely made it into my freelance kit. The large mirror makes it perfect for travelling with and with the many shades it's a no brainer to pack with you when you're away. I have found myself spraying a little MAC Fix+ on an eyeshadow brush and dipping in now and again to use the shades as eyeshadows and they work really well on the lid too.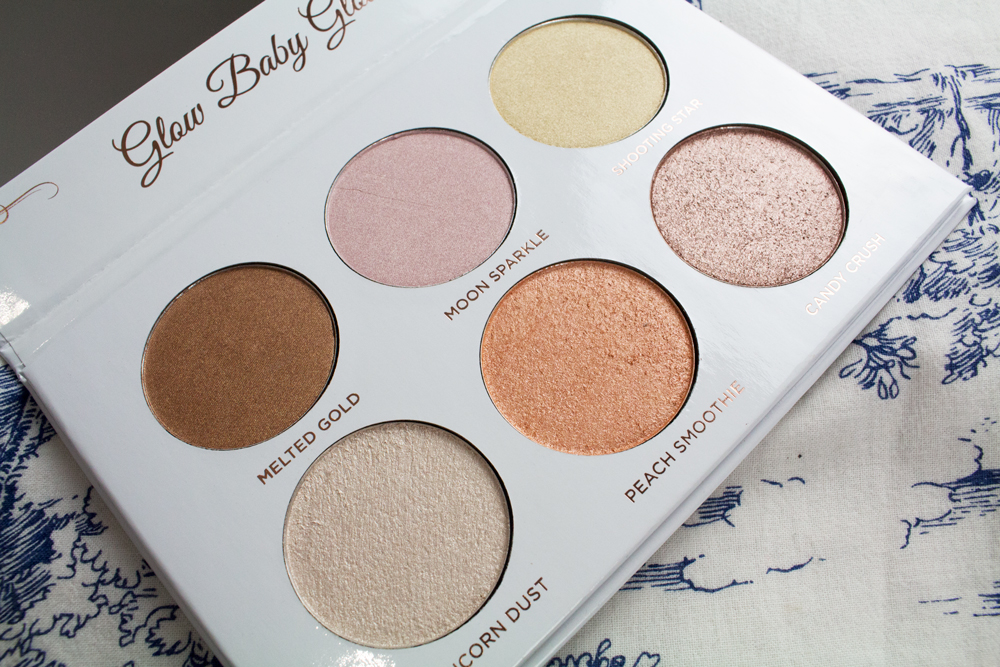 Up until I purchased the palette I was using The Balm Mary-Lou highlighter and the quality of the highlighters definitely compares to it. I am really happy over all with my purchase and I'm excited to pick up some more products from the SoSue range.
Thanks for reading!

• Kirsty •